Best Casino Games With Zero House Edge (Must Read!)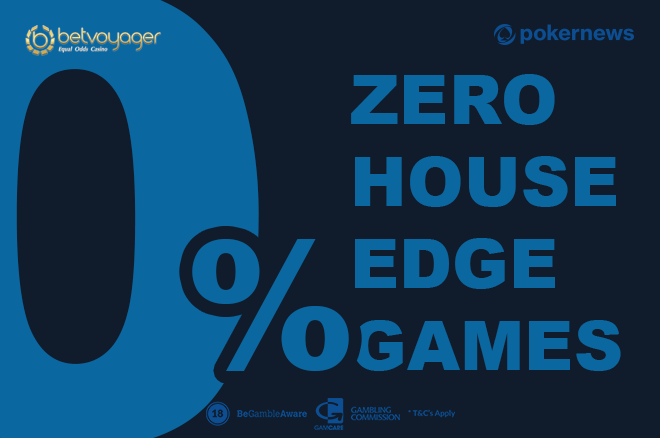 Wouldn't it be nice to play games with equal odds and get real chances to win at gambling?
Wouldn't it be amazing to find a casino with no house edge where the games are fair and the best players have real opportunities to succeed?
Wouldn't you just love to find games of slots, roulette, or blackjack that don't suck?
What if I told you that you could have all this - and more?
Right here, right now.
You see, recently I've come across a very interesting casino site named BetVoyager.
Initially, I thought it was just another regular casino site but - you know how they say - don't let appearances fool you:
BetVoyager Casino is one-of-a-kind casino room.
Why?
Because they offer a wide selection of zero house edge games.
There's only one catch. Upon withdrawal, you will have to leave 10 percent of your winnings to the casino.
Think about it. In comparison to the usual games, this is quite a bargain.
You won't find many casino rooms like this one as BetVoyager's business model brings such an innovative twist to the casino industry that most of their competitors have yet to figure out how to keep up with them.
>> Visit this page to try BetVoyager Casino for free.
P.S. At the moment, BetVoyager Casino offers a great Welcome Bonus to all their new players!
On signup, you get a €900 cash match bonus on your first three deposits, as well as 230 free spins to play four different slot games.
You can read more about their new Welcome Bonus offer on this page.
American Blackjack With No House Edge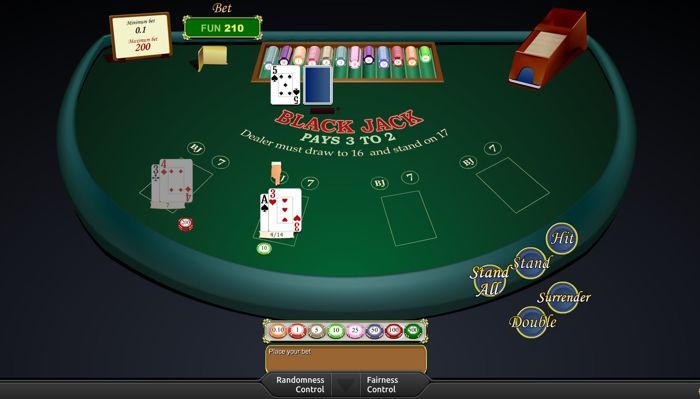 Most of us love blackjack.
That's because blackjack is the only casino game that really favors skills over luck.
And playing with no house edge makes it even better.
This is the only guaranteed way to maximize your winning odds and to put all the blackjack strategy tips you know to a good use.
One account at BetVoyager gives you access to 13 blackjack variants, six of which are with no house edge.
Visit this page to check out the blackjack games at BetVoyager.
Equal Odds Jacks or Better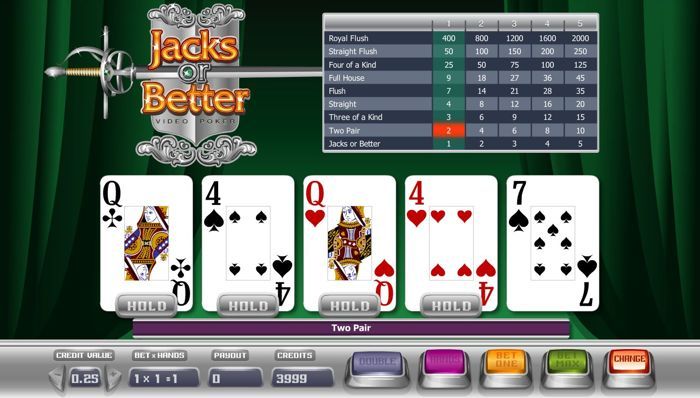 Video poker is yet another game that requires you to actually think before you act.
Not only video poker is one of the most popular gambling games in the world both online and at brick-and-mortar casinos, but it's an exciting one where the right strategy can help you bring home the bacon more often than you'd imagine.
If you don't know what I am talking about, have a look at Giovanni Angioni's guide on How to Beat Video Poker Machines.
Personally, my favorite type of video poker is Jacks or Better and BetVoyager just so happens to feature this game in their Equal Odds selection.
BetVoyager's Equal Odds version of Jacks or Better is really good. The software is super user-friendly and this makes the play easy and enjoyable.
Beginners will love the fact that the official paytable with a full list of the hands that pay out wins is always available right on top of the five card slots.
To begin the game, place your bet and click Deal. Then, pick the cards you want to hold and click Change. Easy!
Visit this page to check out the video poker games at BetVoyager.
No Zero Roulette Without House Edge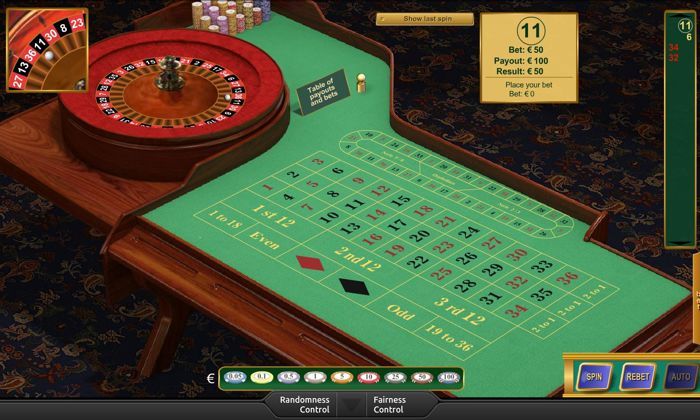 Equal Odds roulette games are pretty much the only roulette games you'll ever need, provided you are in it for the wins and you want to see your bankroll grow one spin after the other.
The site's Equal Odds section features a tremendous No Zero Roulette game with no house edge and no zeros, making it probably the fairest roulette I have ever played online.
Place your bet on a color, a number, or combination. Then spin the wheel and hope for the best outcome!
To take a look at the pay table of this 0% house edge roulette, click on the button that says Table of payouts and bets.
Visit this page to check out the roulette games at BetVoyager.
Airplanes Slot Machine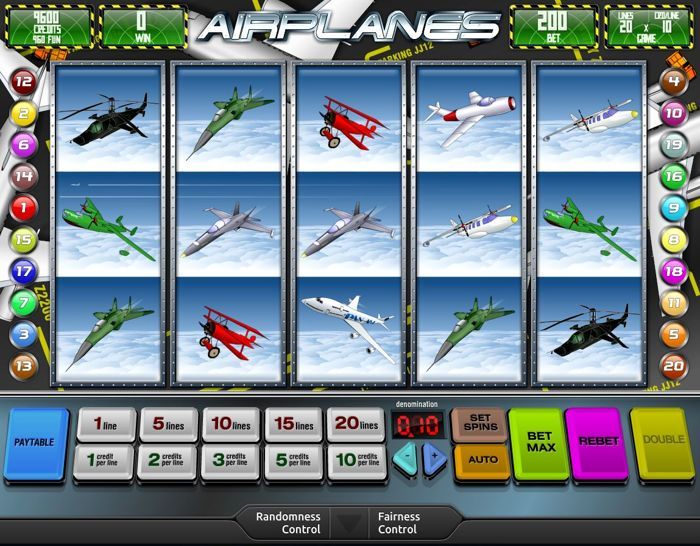 Finally, let's talk about slot machines.
While the idea of a fair "one-armed bandit" might sound contradictory - BetVoyager did an amazing job to combine their Equal Odds philosophy with the nature of Slots games.
Let's begin our journey with Airplanes, a slot by BetVoyager that offers no house edge at all.
You don't have to be an aspiring pilot to enjoy this game - its fun design appeals to every traveler out there.
Airplanes is a classic five-reel slot machine with 20 paylines. However, it gives you plenty of possibilities to win through generous Scatters and Wilds.
Like most classic slots, Airplanes also comes with a Gamble features that lets you double or even quadruple your wins.
Visit this page to play the Airplanes Slots at BetVoyager.
Refrigerator Slot Machine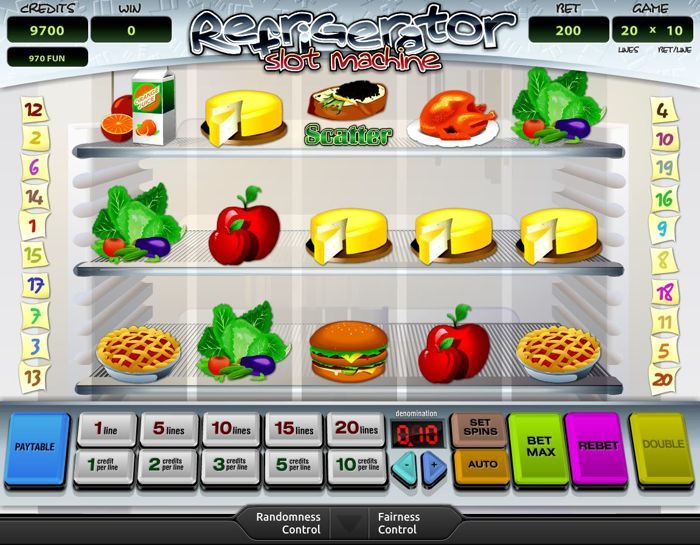 Hungry for slots? Play the Refrigerator zero house edge slot game and satisfy your craving for good wins immediately.
To be honest, I was very happy to have found this slot.
Usually, food-themed slots include only fruits and that has become a bit boring already.
In Refrigerator, however, you play with the complete food pyramid with the reels featuring sausages, hamburgers, cheese slices, chickens, watermelons, apples, and lots of other tasty snacks.
Refrigerator is played on five reels and features 20 paylines.
Like Airplanes, it includes a Scatter and a Wild. These symbols are what make this game very exciting… and generous. You only need to gather three Scatter symbols on the screen to trigger a 15 bonus spins round!
Want to boost your winnings? Guess what kind of fridge magnet hides under a sticky note and get ready to see your bankroll soar!
Visit this page to play the Refrigerator Slots at BetVoyager.
Casino Slot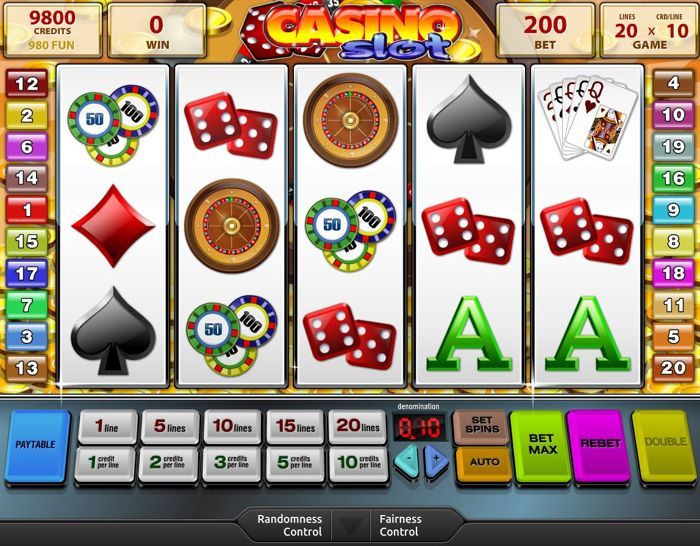 Can't decide what kind of game you want to play?
Try the 0% house edge Casino Slot, a slot machine that features all the most popular casino games on its reels!
Spin the reels and build your winning combinations lining upcard symbols, dice, chips, roulette wheels, and other classic casino items.
Who knows - maybe Casino Slot will even inspire you to try other games at BetVoyager!
This slot machine comes with interesting features like Wilds, Scatters, and the chance to boost your win with the Gamble option.
I recommend Casino Slot to those who miss the good old days of land-based casinos as it has the most classic slots feel of all the games on tap at BetVoyager Casino.
Visit this page to check out the Casino Slot game at BetVoyager.
Zero House Edge Keno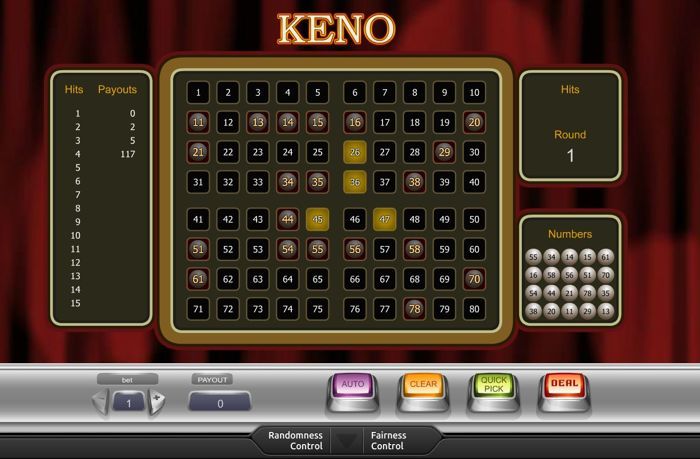 If you have already played your fair share of blackjack, roulette, and slots - it's time to try BetVoyager's Keno!
You don't see Keno games with no house edge every day - and that's why you shouldn't miss out on this one, especially if you're a fan of fast games with instant rewards.
This is a classic version of Keno that features a table with 80 numbers.
Just pick your favorite lucky numbers and click Deal.
That's it!
BetVoyager's Keno is perfect when you want something that is simultaneously engaging and easy to play.
Create a FREE account at BetVoyager Casino for a fun session of 0% house edge Keno!