Online Poker's Big Three Indicted
PokerNews Staff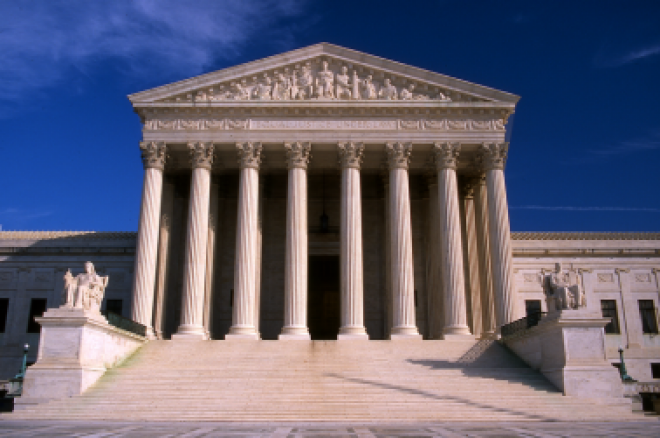 On Friday, an indictment against the founders of online poker's "big three" was unsealed by federal authorities. Accoridng to MarketWatch.com, the founders of PokerStars, Full Tilt Poker, and Absolute Poker were indicted on charges of bank fraud, money laundering, and illegal gambling. There were also restraining orders issued against over 75 bank accounts used by the online poker companies and their payment processors, as well as five Internet domain names.
The United States Department of Justice released a PDF of the indictment, and in it, 11 defendants are named: Isai Scheinberg, Raymond Bitar, Scott Tom, Brent Beckley, Nelson Burtnick, Paul Tate, Ryan Lang, Bradley Franzen, Ira Rubin, Chad Elie, and John Campos.
In the indictment, Manhattan U.S. Attorney Preet Bharara said, "As charged, these defendants concocted an elaborate criminal fraud scheme, alternately tricking some U.S. banks and effectively bribing others to assure the continued flow of billions in illegal gambling profits. Moreover, as we allege, in their zeal to circumvent the gambling laws, the defendants also engaged in massive money laundering and bank fraud. Foreign firms that choose to operate in the United States are not free to flout the laws they don't like simply because they can't bear to be parted from their profits."
FBI Assistant Director-in-Charge Janice K. Fedarcyk said, "These defendants, knowing full well that their business with U.S. customers and U.S. banks was illegal, tried to stack the deck. They lied to banks about the true nature of their business. Then, some of the defendants found banks willing to flout the law for a fee. The defendants bet the house that they could continue their scheme, and they lost."
At least $3 billion in civil money laundering penalties from both the poker companies and defendants is being sought after. According to the indictment, Campos and Elie were arrested Friday morning in Utah and Las Vegas, Nevada, respectively. Franzen is expected to appear in court for his arraignment on April 19, 2011. Those who are not in the United States, Scheinberg, Bitar, Burtnick, Tate, Tom, Beckley, Rubin, and Lang, have not been arrested, but the U.S. Attorney's Office in the Southern District of New York is working with foreign law enforcement agencies and Interpol to arrest the defendants.
PokerNews has attempted to contact all three online poker sites, and thus far, only UB/AP has replied, and has no comment at this time.
As more information becomes clear, PokerNews will be there to bring it to you, so keep it locked on PokerNews.com and follow us on Twitter for up-to-the-minute news.