Aces Unlimited: Autumn edition roundup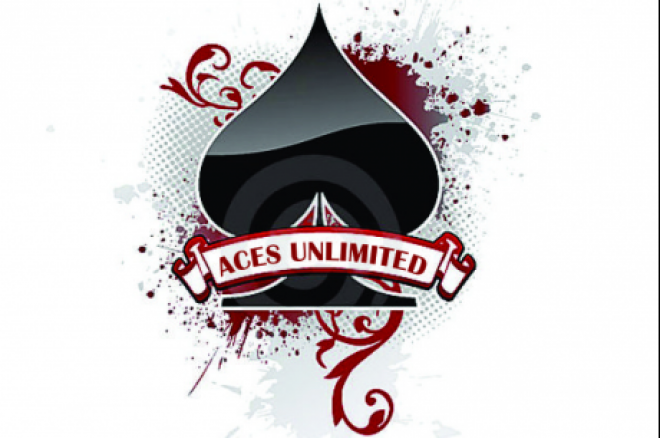 The Autumn Edition of Aces Unlimited concluded this past Sunday and the organisers were quite happy with the turnout of players for their event. This time around the tournament was held in the new Pride Poker Room which is located on a level higher than the old room. The new room has been completely refurbished and was expected to be one of the main draws for players. There were some hiccups in the setup however the organisers have taken player feedback and will ensure a smoother experience for future events.
The opening tournament of the weekend was the 5k DeepStack turbo (with re-entries) event, which had 80 participants and eventually 13 players making a re-entry after getting knocked out in the initial stages. There were mixed opinions from the players about this format from the players.
Here are the Top 3 finishers for this event:-
1st - Rishabh Chawla
2nd - Raj Talwar
3rd - Carun
Friday night was the 5k Re-Buy where players had a Single/Double rebuy option as well as a chance to Add-on at the end of the 4th level. 70 players took part in this tournament with a total of 46 rebuys and 40 addons. lenty of aggressive action during the rebuy period as is the norm in these type of tournaments. Past winner Rahul Agarwal emerged triumphant once again taking down this title and here are the remaining finishers:-
1st - Rahul Agarwal
2nd - Vishwajeet Patil
3rd - Kuljeet 'Vicky' Singh
The main event of the Aces Unlimited weekend was the 20k Freezeout on Saturday night which saw 73 players take to the felt. The deep structure of this tournament ensured that a more serious level of poker was played right from the start unlike the loose aggressive style adopted by the players on Day 1 and 2. After close to 12 hours of player, it was Goa local Husain Lakda who took down the Aces Unlimited Main Event.
1st - Husain Lakda
2nd - Bharat Naidu
3rd - Rahul Melwani
The final tournament of the weekend was the 12k Bounty + Re-entry event which also had a Max bounty. So not only do you get paid for every player you knock out, but additionally if you score the maximum number of bounties you also get the Max Bounty prize. That prize was shared by eventual winner Lawrence Sanjay who defeated Aces Unlimited's director Rajeev Kanjani as they both had 8 scalps.
1st - Lawrence Sanjay
2nd - Rajeev Kanjani
3rd - Santhosh Govindraj
Aces Unlimited's next event, the Winter Edition will take place from 3rd-6th November and you can check out their website for more details.