Gaming in Goa: An Overview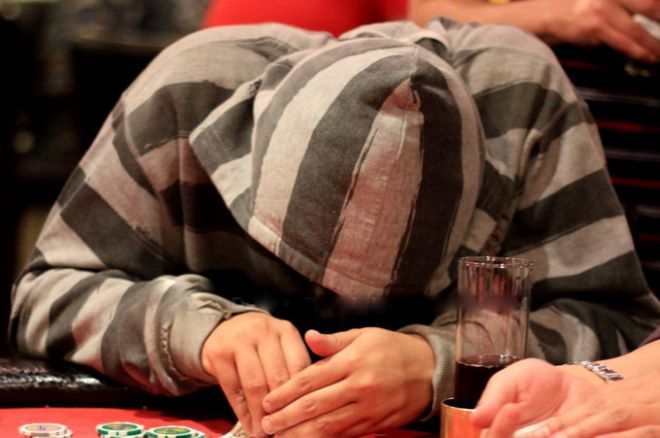 One of the most popular tourist destinations in India is the beautiful state of Goa. For many decades now, visitors have been flocking to this state located in Western India, to enjoy its beautiful sandy beaches, gorgeous ocean, warm climate and of course fantastic cuisine and cheap alcohol. This state is unlike most others and a large part of that stems from it being a former Portuguese colony and the influence of the Portuguese rule for almost 500 years can be seen almost everywhere you go. From the architecture to the food to the language and even their music, its easy to feel like you're in a different part of the world. Goans also have this laid-back approach to life where they allow life to approach them and go with the flow. There is a word you will frequently in Goa called Susegaad which is all about being relaxed and take the time to enjoy whatever you do. Bobby McFerrin may have had Goa and its people somewhere in the back of his mind when he wrote 'Don't worry be happy'
Before the early 90's, Goa used to be frequented by plenty of foreign visitors and while those numbers haven't dwindled by much, in the past 20 years, the local Indian populace has suddenly discovered Goa as a vacation destination. Plenty of domestic tourists from all over India now come to enjoy the many charms Goa has to offer. One of those newer charms is of course gambling. Casinos have been operational in Goa since around 1993 although for about a decade after casino gaming was restricted to electronic gaming machines like video poker, electronic blackjack and roulette. It was in 2003, that a company called Advani Pleasure Cruises launched the first off-shore casino called the Caravela which had live gaming onboard. So for the first time, Indians could actually play live blackjack, roulette and other games.
In India currently there are only 3 places where gambling is legal - Goa, Sikkim and Daman. Goa is at the forefront of gaming entertainment because it has the most number of gaming operators and of course has been active for the longest period of time from the others. Sikkim has one casino which started operations in the past one year and while Daman has received the necessary clearances from the government, the properties are still in development and are expected to begin operations sometime in mid-2012.
Coming back to Goa, there are currently 7 land-based casinos in this state and all of these are located within resort properties but they are open to guests from within the resort as well as from outside. Aside from the land-based casinos, there are also 4 off-shore or floating casinos also operating in Goa. All of these vessels are popular with players who want live gaming action for games like Blackjack, Craps, Roulette and of course Poker is also now a part of the gaming bouquet offered by a few of these floating casinos.
For newbies who are unaware of the gaming scene in Goa, you need to get to Goa's capital city of Panaji or Panjim. Located in this city is the Mandovi river which runs right through Panjim and eventually flows out into the Arabian Sea. It is here on the Mandovi river that all of these offshore casinos operate. For the first time visitor, you would need to come to Panjim jetty which is laid out alongside the Mandovi over a stretch of about 2 miles. At intermittent intervals, each casino has its own boarding point. To reach the casino, one needs to get to the relevant boarding point of the casino one wishes to visit. There is usually an entry fee to board the casino. Upon paying the entry fee, you are to board a 'feeder' (a small speed boat) which will then take you upriver for a few minutes and deposit you to the main ship inside which the casino is located. Each casino has its own exclusive boat service so moving between casinos through the feeders is not possible. You will need to come back to original boarding point and then head to the boarding point of whichever casino you then want to head to. A detailed look at the three main casinos where poker is offered can be read here.
India is being touted as the final frontier for poker. From being a relatively unknown game, poker is now the hot favourite amongst many card players and is giving serious competition to the traditional Indian 3 card poker game called Teen Patti as being the primary game of choice. And the best part for poker players is that poker is being offered in a place like Goa where not only can they get the kind of poker action they seek but also have a relaxed time at the many beautiful beaches across the state.
To read more about where you can catch some live poker in Goa, check out our Definitive Goa Poker Guide.