Poker in Goa: The Definitive Guide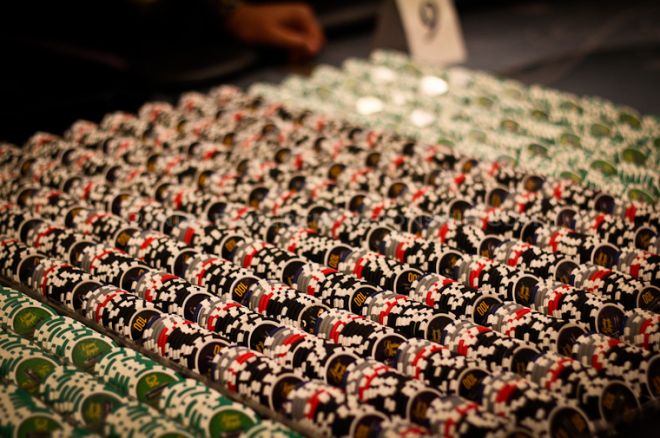 In the past 18 months, the poker scene has virtually exploded across the country and the western India state of Goa is pretty much the hub of all the major action taking place on the felt. This is a comprehensive guide of what you can expect if you intend to visit Goa for some cash or tournament poker action.
The capital of Goa, Panaji or Panjim is where Indian poker enthusiasts now head to catch a game of poker as it is one of three states in the country where the game can be played legally within the confines of the floating casinos stationed on the Mandovi River which flows through Panjim. While casino licenses have been given to Daman and Sikkim as well, they have a long way to go before they catch up with Goa. In Daman's case, the casino resort properties are still only about 80% complete and are expected to go operational in about 6-7 months from now. Gangtok, the capital of Sikkim, is a beautiful city nestling in the north east of the country but aside from those living in East and North, accessibility is an issue for players from the rest of the country.
As such, the laws of the country prohibit any kind of wagering or gambling except on horse racing which the courts have ruled is a game of skill and not chance. Other than the above mentioned states, live gambling is completely illegal in India. Even in Goa, the live action is restricted to off-shore or floating casinos and while there are land-based casinos, only electronic gaming machines are allowed to operate in there.
Now the focus of this article is to provide information to those players either within or outside India who wish to visit a legal venue in Goa in order to play some poker. There are currently only 3 floating casinos which offer poker - Casino Royale, Casino Pride and Casino Carnival. We will look at each of these venues individually but first, some basic information which will be useful no matter which poker room you eventually decide to play in.
Getting there
Getting into Goa happens either via road, rail or air. If you come in by bus or train, Madgaon is usually the stop to get down at. If you're flying in then Goa's only airport Dabolim, is where you will land. Panjim is about 30-45 minutes from either Madgaon or Dabolim depending on traffic. As mentioned earlier, all these floating casinos are moored on the Mandovi river in Panjim and to board any of the ships, one needs to go to their respective pickup points located along the Panjim jetty. Once you get to the jetty, a feeder boat will take you upriver and deposit you at the main ship inside which the casino is located.
Staying in Panjim
If the intention is to only play poker, then it is advisable to stay in and around Panjim itself. There are plenty of hotels which cater to all kinds of budgets. While staying in North or South Goa is usually the norm for tourists, if poker is going to dominate your visit to Goa, then you might as well stay on in Panjim and avoid the hassles of traveling long distances after putting in a long night at the tables.
Entry Fee
There is usually an entry charged by the casinos to come onboard. This varies between INR 1500-3000 (US$ 35-65) depending on which casino you go to. Poker players do get an exemption if they go more than once and it is advisable to make yourself known to the card room staff and take their contact details so you can board for free on your followup visits.
Tournament Rakes
Most tournaments that take place in Goa charge 10% on the buy-in as the entry fee or rake.
Cash Game Rakes
The rakes charged are common across all poker rooms. 5% on 100-200, 4% on 200-500 and 3% on 500-1000 and above. All rakes are capped at a maximum of INR 5000 although in some cases it might be lowered to INR 3000. The poker rooms at Pride and Carnival will also occasionally run specials like reimbursing a part of your buy-in back or rake-free hours on certain days.
Casino Royale
The Casino Royale is the most popular casino in Goa. It also helps that it has the biggest gaming floor and of course the biggest card room. There are 2 levels and 1 sub-level on this ship. Level 1 is where the main gaming floor is located and Level 2 is the dining and entertainment area. The Royale Card room is located on the sub-level and has about 10 tables in this room. Aside from this, there are a few more tables in the VIP room which cater to the high stakes players. The Royale card room also plays host to some of the biggest poker tournament events in Goa including the India Poker Championship.
As far as cash games are concerned, there are between 1-3 tables on the weekdays and about 2-5 tables on the weekends. The table numbers for the latter increase substantially during weekends when big ticket tournament events take place. No Limit Holdem is by far the most popular variant offered although if there are enough players, the card room will put together tables for PL Omaha as well. Stakes offered are 100/200 (min. buy-in INR 10000), 200/500, 500/1000 and 2000/5000.
Royale Card Room
Casino Royale
Address: Noah's Ark Jetty, Panaji, Goa
Boarding point #: +91-0832 6519471
Contact Person: Rajae Sarhan
Poker Hotline #: +91-90110 13514
Tournament Event: India Poker Championship
Website: www.casinoroyalegoa.com
Casino Pride
The next popular venue for poker is the Pride Poker Room at Casino Pride. In its initial avatar, the Pride Poker Room was actually the first 'proper' poker room which offered the game in Goa in the latter half of 2009. Over the past year, the crowds have moved to the bigger Royale card room. Recently the room has been taken over by new management and has been rebranded as the Pride Poker Room. The new team is looking at re-establishing itself on the Goa poker scene and with that in mind have taken over the 3rd level on the ship and intend to completely refurbish and create a plush spanking new poker room. Pride has also been aggressive in its marketing offers to lure players to play there so there is plenty of action to be had for players who want to check out this venue.
Pride Poker Room
Casino Pride
Address: M.V. Pride of Goa, River Mandovi, Captain Of Ports Jetty, Panaji, Goa
VIP Concierge #: +91-9158885086/88
Contact Person: Georgie Thomas
Poker Room Manager #: +91-9810399477
Tournament Events: Golden Aces
Email: player@pridepoker.in
Casino Website: www.pridepoker.in
Casino Carnival
The third and final option for poker players is the Clubs Card room at the Casino Carnival which has an affiliation with the Marriott group. This is the smallest of the three rooms having about 6 tables. This room offers Indian card games like Teen Patti along with poker. The Clubs card room is also the home of the IPRT (India Poker Ranking Tour) which is the oldest tournament poker brand in Goa. This card room focuses on the smaller stakes players as well with offerings of 50-50 and 50-100 on its cash tables. They also have 2 weekly tournaments i.e. on Thursday evenings and Sunday afternoons.
Clubs Card Room
Casino Carnival
Address: D.B. Marg, Opp. BP Petrol Pump/Panjim Residency, Panjim, Goa (right next to Casino Royale's boarding point)
Boarding #: +91-8380076531 or 8380076537
Contact Person: Phil Sander
Tournament Events: Asian Poker Tour, India Poker Series, PokerGuru Tour
Poker room Website: Carnival Poker room on Facebook
Website: www.casinocarnival.in
The above information is updated as of 04 December 2013