The Weekly Turbo: Full Tilt Poker Lawsuit, Justin Bonomo moves out of the US and More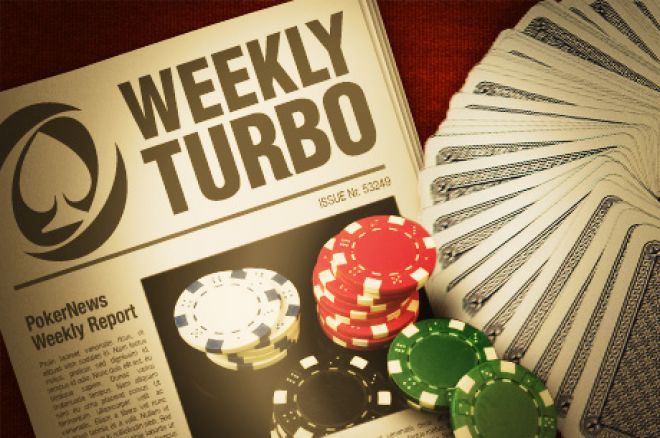 For the week's top stories in poker from India and around the world, you've come to the right place. Find out more about the new Full Tilt Poker class action lawsuit, Justin Bonomo's move from the US, the new President of the EPT and more.
Another Lawsuit against Full Tilt
According to a report on EGRMagazine.com Full Tilt Poker is facing another class-action lawsuit. Zayn Jetha and Donald Whelan, two Canadian players are responsible for bringing the suit against Full Tilt. The pair have named Ray Bitar, Nelson Burtnick and Howard Lederer, as well as Full Tilt Poker Ltd and some other associated companies along with Tiltware in their list.
This latest lawsuit comes barely a month on the heels of the one filed by lawyer and professional poker player Todd Terry along with three other plaintiffs who filed this lawsuit on behalf of "a nation-wide class of Full Tilt account holders residing in the United States." Besides Bitar and Burtnick, this lawsuit also included 13 members of Team Full Tilt.
You can read more at EGRMagazine.com.
Cates Multi-Accounting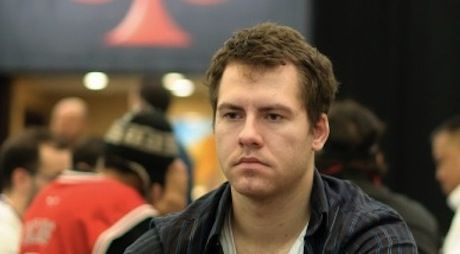 Last week, Daniel Cates was interviewed by Noah Stephens-Davidowitz and Vanessa Selbst for Subject:Poker. In his first interview with the two, Cates mentioned that he witnessed Haseeb Qureshi playing under Jose Macedo's account.
"No, I basically witnessed it happen. Like, I just assumed it wouldn't really matter. In my opinion, the way multi-accounting is unethical is if there's some sort of information that leads the...It's difficult to explain, but basically if there's some sort of deception involved. Deception involved where, like, some read someone has on a player but if the player is not who they are, the read will be misused. Deception like that. But if that doesn't really happen then multi-accounting, in theory, is harmless. If that makes sense."
Subject:Poker was later told by Cates' publicist, that had Cates lied about Qureshi's involvement in the multi-accounting fiasco and that it was actually Cates who did the multi-accounting. Subject:Poker interviewed Cates after this where he cleared up the situation.
Listen to the interview at SubjectPoker.com.
Bonomo on the Move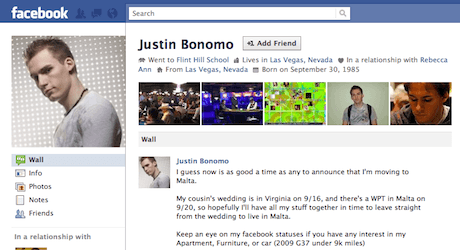 It would have been ideal if we managed to come up with a funny Magic the Gathering anecdote about Justin Bonomo and his move to Malta but hey we know nothing about MTG. However, this is the perfect story to link to our favorite video about Malta.
Back to the story at hand. According to his Facebook page, Justin Bonomo is moving to Malta to be able to continue playing online poker in a legal state. The timing is pretty good from a live poker perspective too given that the World Poker Tour will make its first stop in Malta on Sept. 20th.
Bonomo is the latest amongst many poker pros who have decided to move from the U.S. to continue playing online poker. Names like Phil Galfond, Vanessa Selbst, Jon Aguiar, and Supernova Elite Mike "MeleaB" Brooks are also on the list of pros who have decided or already headed out of the United States.
EPT President Appointed
Edgar Stuchly will be the new President of the PokerStars European Poker Tour according to an announcement made by Global Poker Tours Limited, the poker tour production company behind the EPT.
According to the press release, Stuchly will "act as an official spokesperson of the EPT, helping refine the vision for the tour, working to further improve the customer experience for the many thousands of players from around the world who participate in the events, and growing the brand across more countries in Europe."
"The EPT is the richest and most prestigious poker tour in Europe, and I'm delighted to be joining a much-loved and well-run live tour," said Stuchly. "The goal now is to take the EPT to another level, in terms of improving the experience for players and expanding the tour into burgeoning poker markets in Europe. It's a big challenge but one that I'm relishing."
Stuchly boasts of a heavy resume having headed poker operations for Casinos Austria for four years. During his tenure, he managed poker rooms at 12 casinos, created the Casinos Austria Poker Tour, and managed the European Poker Championships.
"Edgar's extensive live poker experience and vision for the EPT eased his appointment significantly. I'm sure that players, fans and anyone connected to the EPT will feel the benefits of his leadership over the coming months and years," EPT chairman John Duthie said.
Find out more at PokerStarsBlog.com.
Follow us on Twitter for up-to-the-minute news.