The Weekly Turbo: Negreanu Talks Epic, World Poker Tour Stops, and More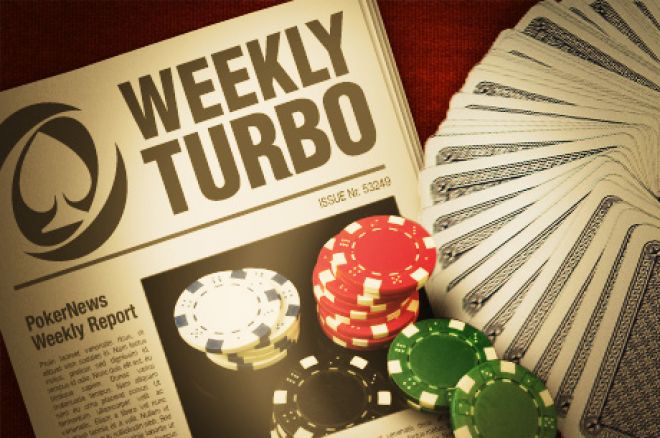 Catch up on the week's top poker news stories with the Weekly Turbo. In this edition, you'll learn Daniel Negreanu's reasons from not playing in the Epic Poker League, what stops the World Poker Tour has added to Season X, and more.
Daniel's take on why it's going to be an Epic Fail
It's pretty obvious that there is no love lost between Daniel Negreanu and Annie Duke. So when he backed out from playing the Epic Poker League's inaugural event, many assumed it was primarily about the existing bad blood between the two poker superstars. However this past Thursday, Negreanu wrote on his blog about his reasons for not taking part in the Epic Poker League. The bottom-line as far as his non-participation is concerned is that he believes the League will not be a success. He asserts this is the primary reason and also why he did not play in the World Team Poker event.
"I'm always careful about what I attach my name and likeness to, and after doing my due diligence on the 'business plan' I don't think this league can succeed. Of course I could be wrong... but I'm not," he wrote.
Negreanu also believes that the end game of the League is to create its own online poker site in the event that necessary legislation is passed in the U.S.
"So, as I said previously, any and everyone involved behind the scenes knows full well that the league is depending on creating a brand in the hopes of entering the U.S. market with an online poker site. That's the business plan. The best thing that happened to the EPL to date was Black Friday. If Black Friday didn't happen, the first event wouldn't have gotten off the ground."
Fom an advertising perspective too, Negreanu believes that the Epic Poker League will find it difficult to attract money by way of sponsorships because it will be a huge challenge for Epic in getting the audience invested in the stories behind the players.
"There are only so many 'I dropped out of college because I was making more money 24-tabling online' stories you can do. There are certainly some really great, interesting young players in the game that the public will be drawn to, but that's the exception not the rule. While the TwoPlusTwo crowd may love a featured table with online pros they adore, the mainstream public wants to see Sammy Farha bluff Phil Hellmuth and watch him go on a tirade!"
Agree or disagree, you can read Negreanu's entire blog on FullContactPoker.com.
The WPT heads to Malta in September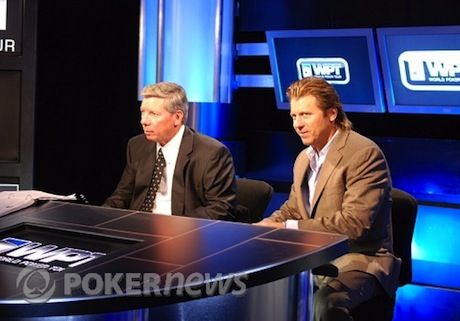 It might be time to brush up on those language lessons because we really don't want what happened to the Italian Man Who Went to Malta happen to us. Another reason to head to Malta is of course the World Poker Tour. The tenth WPT season will feature Malta as a stop on the tour from Sept. 20 to 24. All the action will be going down at the Casino at Portomaso where the €3,000 + €30 Main Event will take place.
"Portomaso in Malta is normally the home of super yachts, but for four days in late September it will be home to WPT Malta. This Mediterranean hotspot already has poker in its veins so we hope that by introducing a World Poker Tour stop we will satisfy the desires of locals and the international contingent looking for some late summer sun," said Adam Pliska, president of the World Poker Tour.
World renowned tournament director Matt Savage has been confirmed as the tournament director for this event.
If you want to find out more about this event, or pre-register, head on over to WorldPokerTour.com.
Check out the entire WorldPokerTour Season X schedule at WorldPokerTour.com.
EPT Festival of Poker in London
The PokerStars sponsored European Poker Tour will make its third stop in EPT London's "Festival of Poker" according to a recent press release. The tour will kick off on Sept. 30 and go on till Oct. 6. A total of 31 events will be scheduled across the 8-day festival so there is plenty of variety to suit almost every bankroll.
"I'm so excited that the EPT London Festival of Poker is just around the corner. It will mark a year since I joined Team PokerStars Pro and it was one of the best series of poker tournaments I've played in," said Team PokerStars Pro Liv Boeree.
Besides the £5,000+£250 Main Event, there is also the £2,150 European 8-Game Championships, the £5,000 Heads-Up event, and a £20,500 High-Roller event. But fear not if those kind of buy-ins are not your cup of tea. There's always a chance for the smaller stakes players to play in the £330 No-Limit Hold'em Turbo "Win the Button" event, or even the £120 No-Limit Hold'em Hyper Turbo.
There are two venues associated with this event with all EPT London tournaments taking place at the Hilton London Metropole whereas cash games will happen at the Grosvenor Victoria Casino.
"We are all looking forward to another fabulous EPT London in conjunction with the Grosvenor Victoria Casino. As always we welcome all players to the 24/7 cash games in the Vic Poker Room. Courtesy cars will run between venues continuously for players' convenience," said Martin Ramskill, general manager of the Grosvenor Victoria Casino.
Check out the entire EPT London Festival of Poker schedule at EuropeanPokerTour.com.
Chino Rheem's debt woes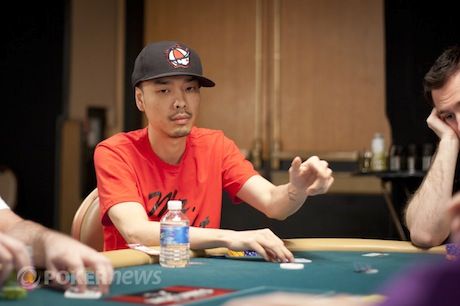 It all began a few days back with Will Molson starting a thread on TwoPlusTwo where he spoke about the situation he's found himself in with Chino Rheem. The short version is that Molson transferred $20,000 to Rheem and Michael Mizrachi for their buy-ins into the EPT London High Roller last year. However there was a glitch with the transfer on PokerStars and instead of the original $20,0000, the two players ended up getting $40,000 each. Shortly after the event, Mizrachi paid back the money but according to Molson, there hasn't been a penny yet from Rheem.
And Molson isn't the only one. Tom "durrrr" Dwan in fact posted in the same thread that he is also owed money by Rheem. 2010 WSOP Main Event 3rd place finisher Joseph Cheong, is also owed money.
Cheong wrote, "I also don't want anyone else getting scammed so I'll say this: he has also scammed me for $40k and I know others in the same spot. The poker world is full of borrowing and lending money, so when a well-known player comes to you with believable collateral, it's hard not to lend money. For me, the collateral he offered was that he had a piece of the Grinder at the WSOP Main Event last summer. The Grinder confirmed this for me. But clearly it was offered to multiple people and I never saw a dime back."
This matter was brought to the attention of the Epic Poker League standards of conduct committee, and Mike "Timex" McDonald, who is on the committee replied to the thread on behalf of the League.
"We compiled a list of all players who we believed had previously conducted themselves in a way that if continued would lead to their elimination from the league and personally reminded each individual that they will not be allowed to participate in the league if their future behavior is the same as their past behavior.
I don't want to talk about any specifics, but I will say that people who are poor representatives of the game of poker will not last very long in this league and the EPL will publicly 'out' people who are kicked out of the league rather than simply tell them not to show up and keep it hush-hush."
TwoPlusTwo.com has the whole thread for your reading pleasure.
Are You Livin De Life?
Here's one of our favorite videos of the week.
Big shoutout to the fine folks at TwoPlusTwo for this funny little gem you're about to see.
According to the YouTube page, A. Samuels "is a 55-year-old casino executive with a passion for hip-hop music."
The best poker player in the world too coulnd't resist being a part of this video and so set your eyes at the 3:15 mark to see Phil Ivey making a cameo. If you have lyrics like, "MJ, Ivey, Shaq, and AI, the bosses looked at me and said damn you fly," how can it not be a hit?
Gotta say that while this did make us laugh, Samuels looks like he's dead serious about the whole thing.... or maybe he lost a prop bet?! You decide...
Follow us on Twitter and like us on Facebook. We can't really think of a reason not to.