India Poker Series starts tomorrow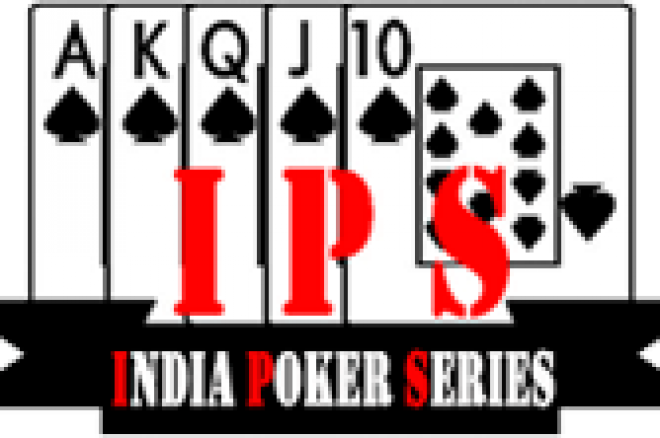 Kolkata based Ways2Events will kick off their tournament poker event called the India Poker Series from 8th September till 11th September. This 4 day event will take place in the Royale Card room onboard Casino Royale in Panjim, Goa. Below is the schedule for the event:-
Day 1
Thu 8th Sep '11 at 6:00 PM
6.5K Re-Entry Freeze Out with Flight to Main Event*
Minimum Guarantee - INR 600,000
Day 2
Fri 9th Sep '11 at 6 PM
5K Re-Buy Tournament
Minimum Guarantee - INR 900,000
Day 3
Sat 10th Sep '11 at 4 PM
15K Freeze-Out Tourney (MAIN EVENT)
Minimum Guarantee - INR 900,000
Day 4
Sun 11th Sep '11 at 4 PM
10K Freeze-Out Tournament
Minimum Guarantee - INR 600,000
With the introduction of their new concept tournament on Thursday, the IPS is expecting a good turnout and this is reflected in a total amount of 30 lacs (minimum guarantee) they are offering across the tournament weekend.
To find out more about the tournament and to register, visit the IPS website.
Are you following us on Twitter yet?!