The Race for the IPOY heats up!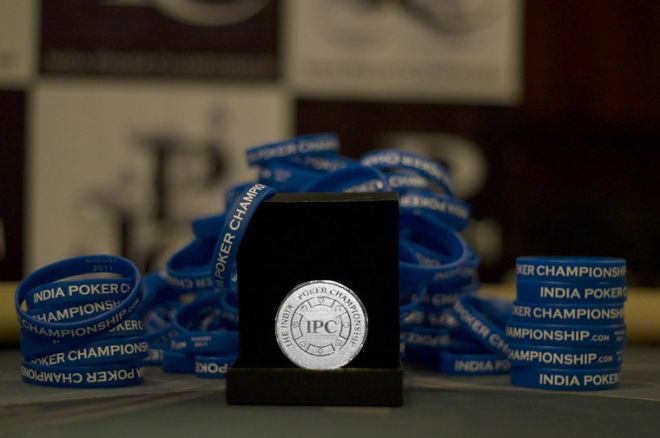 When their new season began in December 2010, the India Poker Championship had an eventful 11 months prior to it. Their very first event in March saw the humble beginnings of a venture put together by a couple of Mumbai-based poker enthusiasts. That event drew about 150 participants over the course of a 3 day weekend. From then on the popularity of this tournament grew steadily and today it is acknowledged as the leading poker tournament in the country.
So it is not surprising that when the IPC instituted its leaderboard system called the India Player of the Year (IPOY) starting December 2010, there was a lot of interest surrounding it. However, by the end of the August event even the organisers perhaps could not have imagined the race for the IPOY being such a close contest! With some of finest players playing for the win, the IPOY has indeed become the most prestigious ranking system in the country.
Here's a list of the current Top 10 on the IPOY:-
| | |
| --- | --- |
| | |
| 1 | Sameer Rattonsey - 1572 |
| 2 | Abhishek Goindi - 1466 |
| 3 | Shreyabha Pandey - 1277 |
| 4 | Farukh Shaikh - 1250 |
| 5 | Aditya Sushant - 1224 |
| 5 | Amit Ashok Jain - 1224 |
| 7 | Rahul Melwani - 987 |
| 8 | Jasven Saigal - 944 |
| 9 | Mubina Rattonsey - 924 |
| 10 | Kenneth Sequeira - 888 |
After the last event, Mumbai has further consolidated itself on the leaderboard with 70% of the IPOY contenders hailing from this city. Bangalore too has displayed a tremendous level of consistency with Abhishek Goindi, Rahul Melwani and Roshan Mampilly (#13) putting up some terrific performances. Goindi, in fact was on top of the leaderboard prior to the August event and moved down by one place, replaced by Sameer Rattonsey due to his 2nd runner-up finish in the August edition's 20k Big Game.
The India Poker Championship has announced that the winner of its India Player of the Year (IPOY) leaderboard for 2010-2011 will receive a sponsorship of INR 200,000! This amount can be used against seats in any IPC event across the next calender year i.e. from December 2011 to November 2012.
With 20 tournaments in the bag and just 4 remaining, it really is anyone's IPOY to win! It could literally come down to one good finish for anyone in the Top 20 to stake their claim at being India's best! It is going to be an exciting edition of the India Poker Championship this October as the country will witness its first India Player of the Year.
To know about the India Poker Championship, visit their website.