The Weekly Turbo: Full Tilt Poker Hearing, WSOP-E Caesars Cup, and More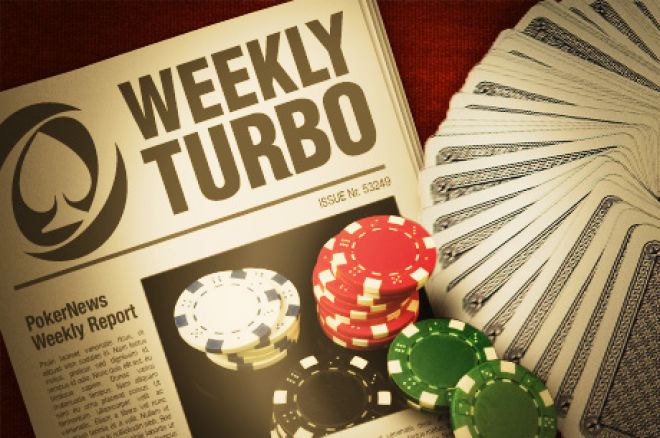 For the week's top stories in poker from India and around the world, you've come to the right place. A round up of stories such as the date for the Full Tilt hearing, who will captain for the Caesars Cup and more.
Hearing Set for Sept. 19
On July 26, PokerNews was in London to cover the first Alderney Gambling Control Commission hearing for Full Tilt Poker. As you may recall, that hearing was adjourned and scheduled for a later date. The AGCC then released a statement announcing that the hearing would reconvene no later than Sept. 15. And now they've changed their minds again.
According to a press release, the AGCC scheduled the hearing for Sept. 19 (four days later than the deadline) at 0900 BST (1330 IST). It will take place in the Plaza Suite at the Riverbank Park Plaza Hotel in London.
That's all the information the AGCC has provided at this time, but the press release does state that a full update is pending.
Read the entire press release at GamblingControl.org.
Brat v. Bling
Last week, Phil Hellmuth tweeted about being chosen as captain status in the 2011 Caesars Cup. The last edition of the Caesars Cup was held at the 2009 World Series of Poker Europe, where Team Europe led by Annette Obrestad defeated Team Americas, captained by Daniel Negreanu.
New leaders this time around with Hellmuth is captaining Team Americas and Bertrand "ElkY" Grospellier leading the charge for Team Europe. The event will take place Oct. 19 in Cannes, France, during the 2011 World Series of Poker Europe.
"Team Americas has a score to settle after what most considered a colossal upset in London," said WSOP Executive Director Ty Stewart. "You see a real rivalry developing as European players continue to win more tournaments around the world."
The Caesars Cup will see two teams of five players battle in this no-limit hold'em tournament which will feature partner and heads-up formats as well. Points will be awarded for different elements and the first team to three points wins.
While neither team has been finalised yet, Hellmuth did mention a few names on his timeline:
I'm considering picking: Phil Ivey, @Erik_Seidel Johnny Chan, @HuckleberrySeed @RealKidPoker @Tom_Dwan @JasonMercier @BenbaLamb

— phil_hellmuth (@phil_hellmuth)
WSOP.com has more information about the Caesars Cup.
*Photo courtesy of WSOP.com
Some Money Released
According to eGaming Review, the U.S. Department of Justice released money from a frozen PokerStars account. The sum was unspecified but EGR is reporting that the money was held in the Hapoalim Bank in Luxembourg. Hapoalim Bank, one of the banks named in the civil complaint that goes with the April 15 indictments, is tied to Sphene International Limited, PokerStars' payment company.
"[T]he Government and PokerStars have reached an agreement pursuant to which PokerStars consents to the restraint of US$5.5m in the Account...and the Government agrees that it does not object to PokerStars' use of the remaining funds in that account," the release said.
The order will remain in place until the conclusion of the U.S. v. PokerStars case in the United States District Court for the Southern District of New York or an order that supersedes it is issued. The order, filed on Sept. 2, also states that the consent to it by PokerStars does no constitute admission of liability.

If you want to find out more, read the article at EGRMagazine.com.
BPA Results
The British Poker Awards were held last weekend and in case you were wondering who won what, here's the listing of the awards given out:-
Best International Player: Jason Mercier
Best Tournament Player: Jake Cody
Best Cash Player: Sam Trickett
Best Mixed Game Player: Richard Ashby
Best Pot-Limit Omaha Player: JP Kelly
Best Online Player: Chris Moorman
Best Poker Forum: TwoPlusTwo
Best Blogger: Neil Channing's Blackbelt Poker Blog
Best Social Media User: Vicky Coren
Best Poker League: Champions Poker League
Poker Personality of the Year: Kara Scott
Outstanding Contribution to Poker: John Duthie
Best Breakout Player: Matt Perrins
Lifetime Achievement Award: Roy Houghton
Player of the Year: Jake Cody
Jake Cody was the big winner of the night, taking home both awards he was nominated for and was the only multiple-award winner of the night. And Jason Mercier ensured that the Americans managed to leave their mark at the British Poker Awards by winning the Best International Player award.
Read more at UK.PokerNews.com.
They've Been Served
Full Tilt Poker has another class-action lawsuit on its hands. Canada's Consumer Law Group filed a national class-action lawsuit against the online poker site on Sept. 8 in the Superior Court of Quebec. The suit was filed "on behalf of individuals who have funds being held in their Full Tilt Poker player accounts."
According to the Montreal Gazette, CLG's Jeff Orenstein said that "Canadian patrons could have lost anywhere from $5 to $10 million when Full Tilt shut down its online site to all players on June 29."
Mitchell Schnurbach is the lead plaintiff in the class action suit. The Montreal Gazette is reporting that Schnurbach had between $1 to $5 in his player account. Yes, you read that right, and yes, we're scratching our heads too.
Orenstein has been contacted by other players regarding the suit and says that one player had $250,000 in his account; another had $10,000.
The suit needs to be approved by a Quebec judge before moving forward, and if it is, Orenstein plans to go after Full Tilt's U.S. and Canadian assets.

If you want to contact CLG, you can do so at CLG.org, and if you want to read more, check out MontrealGazette.com.
Third Annual Queen City Shootout
If you're in Charlotte, North Carolina, in October, you may not want to miss this charity poker event. The Third Annual Queen City Shootout will be held at Whisky River on Oct. 12. Wondering what Whisky River is? We were too. It's a bar owned by NASCAR driver Dale Earnhardt Jr. that mixes "two ounces of rock and roll, an ounce of country, and a splash of southern hospitality."
The Queen City Shootout charity poker tournament will benefit the Juvenile Diabetes Research Fund. On top of the charity poker tournament, a live auction will be held to benefit the Alexander Youth Network, an organization that "provides quality professional treatment to children with serious emotional behavioral challenges."
For those who wish to attend, individual and spectator tickets go on sale Sept. 12. This could be your shot not only to help children in need, but also to rub elbows with NFL players and NASCAR drivers and win a seat to the 2012 World Series of Poker Main Event.
To find out more, check out QueenCityShootout.com.
Tureniec and Wigg Get Sponsored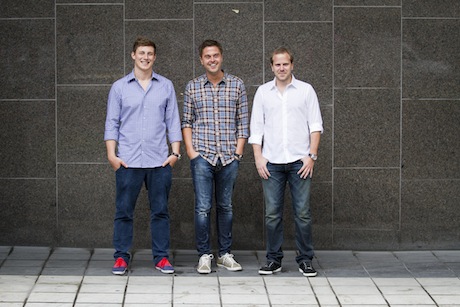 According to a press release we received Thursday morning, Michael Tureniec and Anton Wigg have secured sponsorship with Svenska Spel.
"It is our task to create a positive image of Swedish poker and this work means it is our duty to constantly develop and improve our poker. We see the recruitment of Michael and Anton as yet another stage in this work," said Martin Bengtsson, brand manager for Svenska Spel's online poker.
The two join William Thorson, who became Svenska Spel's "poker expert" last fall.
"As a result of getting Thorson on board, we got the confirmation that we are heading in the right direction and now we are strengthening that with our two new ambassadors. It is incredibly fun and a very great honour that three of the highest ranked Swedish poker players have chosen to work with us and Swedish poker," Bengtsson said.
"They are our new poker ambassadors and, in addition to being visible in our online poker software, they will be involved in working on developing poker in Sweden together with Thorson and ourselves. We need to listen more and be closer to our players and I hope that Michael and Anton can support us in that dialogue," he continued.
Read more at Pokeritieto.com
Follow us on Twitter for up-to-the-minute news.
Internet Poker in Massachusetts?
According to MetroWestDailyNews.com, Massachusetts State Rep. Dan Winslow will "file an amendment to the Massachusetts gaming legislation to allow for Internet poker."
The state would become the first in the U.S. to regulate Internet poker if the gaming legislation is approved. "This one, I think, is a great opportunity for Massachusetts to take the lead. No state in the country has yet enacted legislation to authorize and regulate Internet poker," said Winslow.
Wilson pointed out that if the state regulated Internet poker, players "would have confidence that it is a fair game."
He believes that adding Internet poker "would maximize total revenue while also expanding job creation into areas untouched by the addition of casinos and slots in the state."
MetroWestDailyNews.com has more.
Follow us on Twitter and like us on Facebook for up-to-the-minute news.