24 hours to go for IPC Oct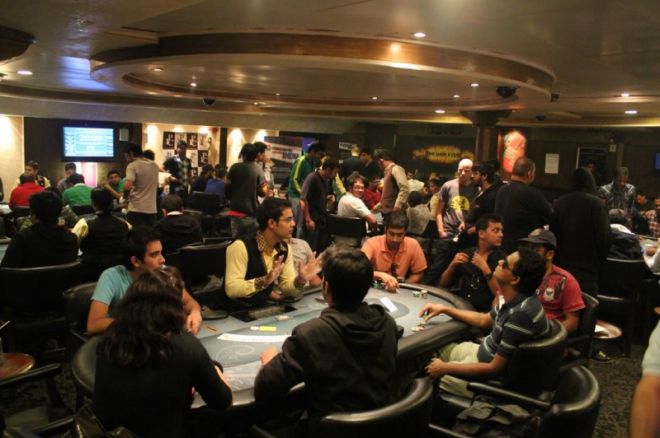 The October edition of the India Poker Championship (IPC) is all set to start tomorrow at the Royale Card room in Casino Royale, Panjim, Goa. This 4 day event will see one featured tournament take place every evening. There is plenty of excitement for this final event of the IPC's 2010-11 calender.
The culmination of the October event will see the first ever India Player of the Year (IPOY) be crowned, a player who by virtue of his/her consistent performances will be able to claim being one of India's top poker players. The race for the IPOY has garnered a lot of interest among the players and the slender difference of points among the Top 10 means that it will come down the wire during the IPC from 6-9 October. Sameer Rattonsey from Mumbai currently leads the field but snapping at his heels are the extremely consistent Abhishek Goindi from Bangalore and fellow Mumbai player Shreyabha Pandey. Many of the usual suspects are present in Top 25 and it is not entirely out of the realms of possibility that someone outside the Top 25 might go on to clinch the IPOY!
Here's the IPC tournament schedule for their October:-

6th Oct - The 6k Double Bubble
7th Oct - The 10k Weekend Kickoff
8th Oct - The 20k Big Game
9th Oct - The 12k Headhunters
You can catch all the action from the Championship right here on PokerNews India.
Coverage begins at 8:30pm every evening