Interview with Asian Poker Tour CEO, Jeff Mann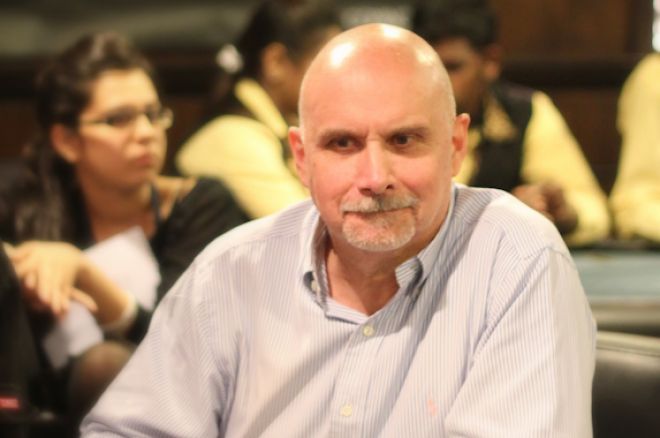 Ever since he took over the role of Chief Executive Officer of the Asian Poker Tour a couple of years ago, Jeff Mann has closely witnessed the rapid evolution of the Asian poker terrain. PokerNews India caught up with Jeff when he down in Goa for a recce trip ahead of next month's inaugural Asian Poker Tour's Goa series which will take place onboard Casino Royale from 8 - 14 November 2011.
Tell us a bit about your background.
Basically I'm a marketing guy. I left England for Asia when I was 22 with much of my early working life spent in Hong Kong. For 25 years I had my own PR and marketing company that operated throughout Asia. About 5 years ago joined my present company as Marketing Director. This company has a number of operations and investments in the gaming industry one of which is the Asian Poker Tour. Two years ago I was asked to take on the additional role of CEO of APT.
You are presently based in Manila. Tell us about the Asian poker scene (Macau, Manila etc).
The Asian Poker scene has seen excellent growth since the introduction of live poker which up until 4 years ago was still in its infancy.
Macau now has 4 poker rooms spreading the highest cash games in the world, with well known pros like Phil Ivey, Tom Dwan and Patrik Antonius seen at the tables and poker tournaments occurring on a regular basis at the Star World and Grand Lisboa with the prize pools increasing each year as Asian players flock to enjoy this new sport where the only real restriction to play is age. And with the China market on their doorstep, Macau could rival the Las Vegas scene both in tournaments and cash action within the next 10 years.
The Philippines poker scene has been expanding each year with 20 plus poker rooms available to players in the Manila alone and new rooms opening for business every few months. With such competition players have an array of local live tournaments to choose from and the Asian Poker Tour fills the gap on international events. I think the cash game action in the Philippines would be helped by capping the rake at a reasonable level in line with Macau and the USA to attract more international players and high-roller action back into the poker rooms.
Singapore is producing a number of up and coming players despite not having any live poker and Japan has taken to this sport with great enthusiasm with growing number attending events in Manila and Macau and recently a player just missing out on a WSOPE bracelet.
Korea has had many players move from the gaming scene to poker and with little opportunity for Koreans to play live in their home country travelling around Asia to take down a number of major tournaments.
Your observations about the poker scene in India.
It reminds of Macau three years ago...the poker scene is really starting to develop and there is an enthusiastic buzz in all the poker rooms. The poker scene can only get a lot bigger
What are the APT's future plans for the Asian region and specifically India.
We are already expanding the number of events throughout the Asian region, with 9 planned for 2012 to give more players the opportunity to play in an APT event and find what the APT offers,. I am sure any player who attends our event in Goa will be very pleased the experience and keep coming back as many of our regular attendees can attest to.
You've played a few poker tournaments in India including a recent money finish at the India Poker Championship earlier this month. Please tell us about your experience.
To be honest I enjoy playing tournaments anywhere but I have really had fun playing in Goa – I really enjoy the joking between players and the table banter – it's fun!
What are your expectations from the inaugural APT Goa event which takes place next month?
I am expecting a very good turnout for the inaugural APT event from the 8th – 14th November, with the outstanding co operation we have received from our host Casino Royale. We have well known international players like Nam Le ,Chino Rheem and Mel Judah who are joining the event with lots of interest from players around Asia and India. I can only see APT Goa going from strength to strength
Your favourite places/venues to play poker in the world
I play the most at Resorts World Manila; The Poker King Club at the Starworld Casino and Hotel in Macau.....and of course The Casino Royale poker room in Goa!