Kothari wins India Poker Pros Main Event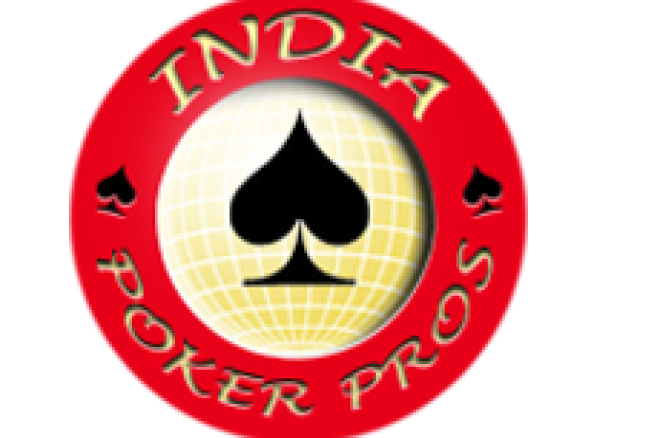 The India Poker Pros (IPP) took place this past weekend at the Casino Royale cardroom in Panjim, Goa. The was the second leg of this new tournament brand and they added 2 additional events from their inaugural event held in June. This edition of the IPP took place from 28th Sep - 2nd Oct and here's a roundup of the results:-
The opening tournament on Wednesday night, the 5K Turbo Freezeout and Re-entry event, had 57 players. Noted author Amit Varma claimed top honours by taking down this event.
Here are the Top 3 finishers:-

1st - Amit Varma
2nd - Hemant Arora
3rd - Rajesh Arul
On Thursday night, 54 players came together in the 5k Double Re-Buy event. Coimbatore native Lawrence Sanjay defeated another regular ParasKumar from Rajkot, Gujarat to win the title:-

1st - Lawrence Sanjay
2nd - ParasKumar Kanani
3rd - Amit Sur
Friday night saw the 12k Bounty event with 51 players battling it out for the title. Rajesh Arul once again placed 3rd for his second top 3 finish of this IPP event. It was Rishi 'Banta' Mishra who emerged victorious beating out Varad Patil for the 12k title:-

1st - Rishi Mishra
2nd - Varad Patil
3rd - Rajesh Arul
The Main Event of the IPP featured a 20k buy-in and had 62 participants. Outside the Ladies event, this was the only final table of the weekend which featured a lady, Rachel Gurjar, finishing in the money. Eventually though it was Sumit Kothari who prevailed in this event and took home the title and the biggest prize of the weekend.

1st - Sumit Kothari
2nd - Anosh Patel
3rd - Farukh Shaikh
The final day, Sunday 2nd October had two events taking place. The 10K Freezeout + Re-entry tournament which started in the late afternoon and this would be followed by the Ladies only side event - the 5k Freezout. The 10k event which had 58 players was won by Mumbai-based Jasprit 'Jazz' Dhody:-

1st - Jasprit Dhody
2nd - Abbas Ali
3rd - Aditya Sushant
Tournament regular Sudha Kedia emerged as the winner of the Ladies event which saw 14 ladies taking part. Incidentally Dhody's wife, Prabhjot finished in 2nd place making an interesting 1-2 finish of sorts for the Dhody household.
PokerNews India would like to congratulate all the winners as well as all players who made the money.
For details on the next India Poker Pros tournament, check out their website for more details.
Are you following us on Twitter yet?!