The Weekly Turbo: Group Bernard Tapie's ISPT, PokerStars Pro Sued By Wynn, and More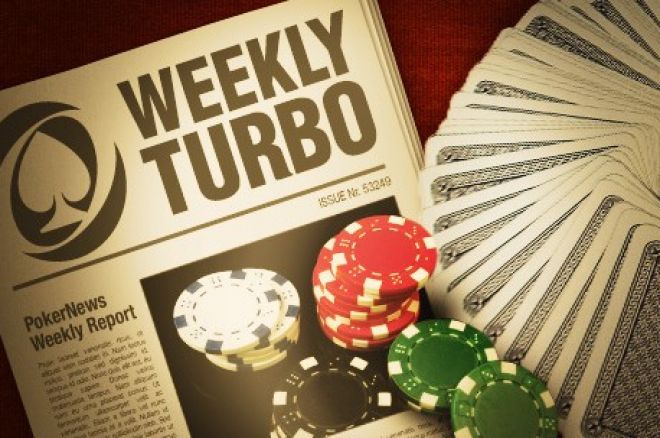 For the week's top stories in poker from India and around the world, you've come to the right place. Group Bernard Tapie has been all over the news following the acquisition agreement with Full Tilt Poker, but the French investment group made headlines for a different reason this week. In this edition of the Weekly Turbo, you'll get a look into the International Stadiums Poker Tour, a Team PokerStars member being sued by The Wynn, and more.
Shootout at Wembley Stadium
In Monday's edition of the Nightly Turbo, we featured a story about the launch the International Stadiums Poker Tour (ISPT), an organization backed by Groupe Bernard Tapie. There wasn't much info provided except for a tournament with a hefty $30 million guarantee taking place at Wembley Stadium in London.
But it got our attention. And on Tuesday evening, the website was updated with more information. According to the site, ISPT is "a poker tournament organized each year in internationally renowned stadiums." The Wembley event is the first on the schedule and will take place over five days some time between Aug. 15 and Oct. 9, 2012, with the final dates to be released by Wembley after the national soccer team calendar is published next month.
Still a bit vague, but at least we're getting somewhere.
The tournament itself will begin with up to 30,000 players, all of whom will have qualified online, playing a shootout format using electronic pads offered to them from their seats in the stadium. Then, after the first round, the remaining players will move to actual tables laid out on the Wembley lawn. Play will continue until a winner is handed a top prize of $10 million.
This is a very unique idea and we're interested to see how it develops. For more information, visit the ISPT website.
Team PokerStars Pro Sued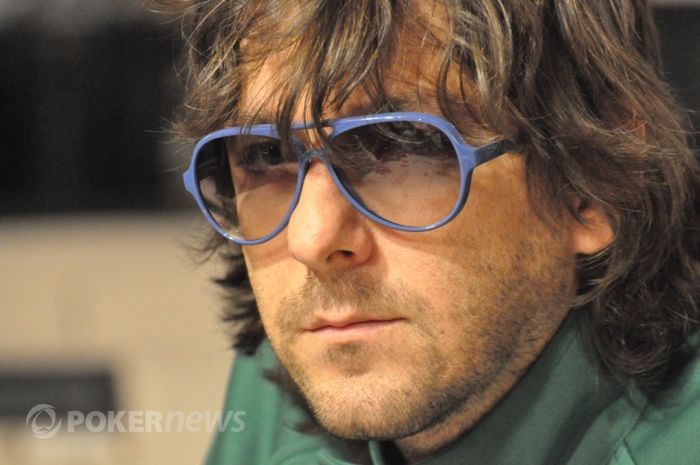 Two poker pros from Argentina have been sued by The Wynn Casino in Las Vegas for their illicit methods at the craps table. Team PokerStars member Leo Fernandez and former PokerStars sponsored pro Veronica Dabul were arrested on July 18 for illegally winning close to $700,000, and the Wynn has filed papers to recoup its losses.
The duo, which frequently visited the crap tables at The Wynn, has been accused of "dice sliding," a technique in which a thrower supposedly slides the dice down the table so that the desired number, generally a six, remains face up. They are suspected of working with several unidentified customers, possibly as part of a team, who placed bets or distracted dealers to increase their chances of winning.
According to the suit, Wynn surveillance tapes from July 17 show Dabul and Fernandez playing craps from 10:37 p.m. to midnight, with Fernandez allegedly sliding the dice at least seven times without placing a single bet.
"It's not a common form of cheating because it involves a considerable amount of skill and practice," said Jerry Markling of the Nevada Gaming Control Board.
Dabul was released after two days in the Clark County Detention Center. Fernandez spent about a week in custody before being turned over to U.S. Immigration and Customs Enforcement Service.
Get the full story at the Las Vegas Review-Journal.
Campos and Elie File Motions to Dismiss
Two of the men indicted by federal prosecutors on Black Friday for their involvement in the online poker industry are fighting their charges in federal court.
Forbes reported Monday that Chad Elie, a former payment processor for PokerStars, Full Tilt Poker, and Absolute Poker, and John Campos, the vice chairman of a Utah Bank that processed payments for the three sites, are arguing that the companies they worked for were not gambling businesses under the Unlawful Internet Gambling Enforcement Act (UIGEA) and Illegal Gambling Business Act (IGBA).
Campos and Elie were arrested on April 19, four days after being indicted by the Department of Justice. Elie was being charged on all nine counts in the DOJ indictment, which included violation of the UIGEA, conspiracy to commit bank fraud, and money laundering. However, Elie's attorney now claims that the UIGEA does not apply to poker, a game of skill rather than chance. One of the court filings reads, "Online poker is a game in which the outcome depends to at least some degree on skill."
Elie's attorney also claims that his client should fall under the exemption for financial transaction providers as a payment processor. Campos filed a separate motion to dismiss all counts filed against him, but his lawyers are arguing his claims in a very similar manner to Elie's team.
Read more about their case at Forbes.
WSOP Announces 2011 Hall of Fame Finalists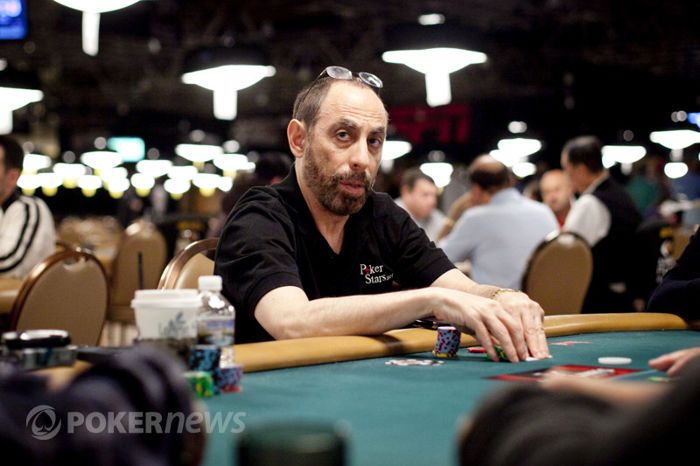 Following Erik Seidel into the Poker Hall of Fame isn't ideal. But somebody has to do it. The 10 finalists for the 2011 Poker Hall of Fame were announced Tuesday and as many as two legends of the game will be enshrined as part of the World Series of Poker Main Event Final Table festivities in November.
Eighteen living Hall of Fame members, including Seidel (voted in last year), and a 17-person media panel will cast votes for the 2011 class. The finalists will be voted on by a set of criteria, such as their consistency at high-stakes games against acknowledged top competition, and standing the test of time. Or, for nonplayers, the person must have contributed to the overall growth and success of the game of poker.
Here's a look at the finalists:
Annie Duke
Barry Greenstein
Jennifer Harman-Traniello
Linda Johnson
John Juanda
Marcel Luske
Jack McLelland
Tom McEvoy
Scotty Nguyen
Huckleberry Seed
The 2011 class will be announced at the Rio All-Suite Hotel & Casino on Nov. 8. Be sure to follow PokerNews for the live coverage from Las Vegas!
Visit WSOP.com for more information.
AGCC Softening Its Stance
On Thursday, the Alderney Gaming Control Commission (AGCC) released a statement regarding Full Tilt Poker and complaints it has been receiving from players. The statement reads: "At the request of the police, AGCC will continue to log incoming player complaints: these records will be made available to the police."
The statement came three days after the AGCC's initial announcement stating that it would no longer mitigate disputes between Full Tilt Poker and customers. In an effort to distance itself from the embattled online poker room, the AGCC originally directed players to report complaints to local authorities.
Read the statement at the AGCC's website.
Round 1: Fight!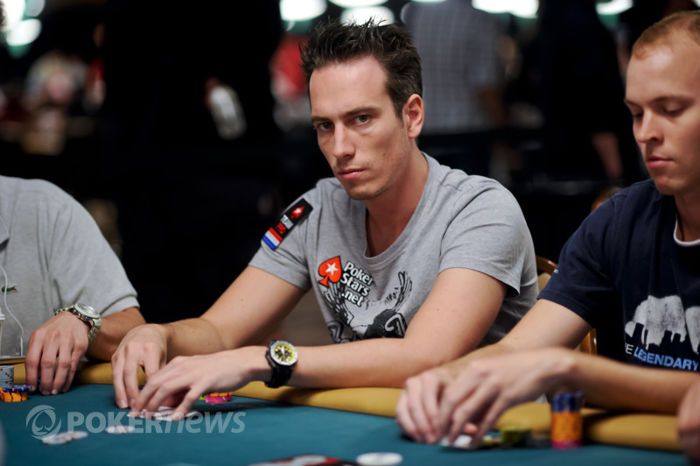 Team PokerStars Pros Lex Veldhuis and Bertrand "ElkY" Grospellier have been training for a kickboxing match for nearly two years, and it appears the prop bet has an official date. Veldhuis said in his blog Monday that the two will fight on Nov. 22, 2011, in front of television cameras.
Veldhuis and Grospellier will step into the ring for an "official" three-round kickboxing match with judges and no protective gear. Veldhuis mentioned that he's suffered several injuries leading up to the fight, but he still considers himself a favorite over the less-experienced Grospellier.
"I have been getting injured a lot, and it sends me on the darkest tilt possible," he wrote. "I think cause it also shows me how much my body deteriorated, while I was in awesome shape when I was younger."
Read more about the fight at Lex Veldhuis' blog.
The Buffoons, the Arrogant Idiots
Daniel Negreanu has never been known to shy away from controversy and you can always count on him to speak his mind — no matter what.
PokerAkademia.com caught up with Negreanu while he was in Hungary and asked him his thoughts on having to move to Canada to continue to play online poker and what he thought about the Full Tilt Poker saga.
Are you following PokerNews on Twitter? Like us on Facebook while you're at it, and sign up for the newsletter. You know you want to.