The Weekly Turbo: Layoffs at FTP, Two New Members of the Poker Hall of Fame, and More

PNI Editorial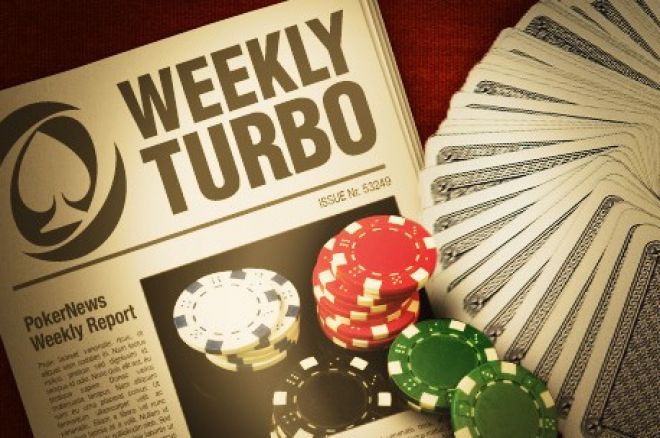 For the week's top stories in poker from India and around the world, you've come to the right place. In this edition of the Weekly Turbo, we bring you the recent layoffs at a subsidiary of Full Tilt Poker, the newest inductions into the Poker Hall of Fame, and more.
More Layoffs at Pocket Kings Ltd.
As many as 180 employees of Pocket Kings Ltd. were laid off between Wednesday and Friday of last week, according to a report in The Irish Times.
The Ireland-based company, which has provided software, information technology, customer support, and other services for Full Tilt Poker, has now watched at least 400 employees walk out the door since Black Friday.
Employees were informed in September that the company would be laying off up to 250 workers from its offices in Dublin during a four-week consultation period. That stage ended last week, and employees who spoke to The Irish Times said they had been offered statutory redundancy.
The layoffs spurred a number of alleged former Pocket Kings employees to provide their insights on the company's operation at TwoPlusTwo over the weekend. On Saturday, one of the alleged workers created a thread called "FTP Employees answer questions" and subsequently answered close to 130 questions about the day-to-day activity of the company, the chances of players getting their money back, and much more. At one point, the former employee opined that the sale of the company to Group Bernard Tapie "will not go through." He added that if the deal falls through, he can't see the company lasting past January.
While we can't confirm that the poster has actually worked for Pocket Kings, his answers are very thorough, which leads us to believe he's legit. Take a look at the full thread at TwoPlusTwo.
Barry Greenstein, Linda Johnson Join Poker Hall of Fame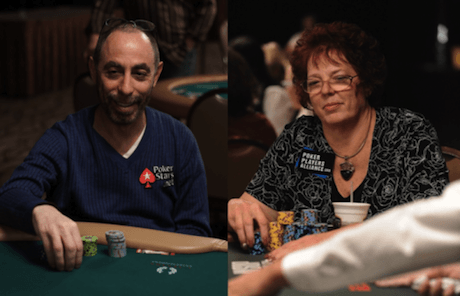 The World Series of Poker added two new inductees to its exclusive Poker Hall of Fame on Thursday. Barry Greenstein and Linda Johnson were voted in by a 35-person panel of existing Hall of Famers and media members, becoming the 41st and 42nd members of the elite group of poker icons.
"I'm happy to be inducted into the Hall of Fame alongside my friend Linda Johnson who has been the most fervent ambassador for poker for as long as I can remember," Greenstein said.
Greenstein and Johnson will be officially inducted on Tuesday, Nov. 8, at the Rio All-Suite Hotel & Casino as part of the November Nine festivities. The ceremony will take place at 4:30 p.m. on Nov. 8 inside the Penn & Teller Theater. It will be immediately followed by the three-handed finale of the WSOP Main Event final table.
The 2011 Hall of Fame finalists who were nominated but did not receive the necessary votes were Annie Duke, Jennifer Harman-Traniello, John Juanda, Marcel Luske, Jack McClelland, Tom McEvoy, Scotty Nguyen and Huck Seed. All eight finalists are eligible for the Hall of Fame next year.
Read more about the 2011 Poker Hall of Fame class at PokerNews.com.
CEREUS Network Proposes Plan to Reimburse Players
The Kahnawake Gaming Commission released a statement Thursday saying that the CEREUS Network has proposed a plan to the U.S. Department of Justice to allow the reimbursement of all of players from Absolute Poker and UB. Blanca Games, which acquired the CEREUS Network in August 2010, has purportedly been in "close and regular discussions" with the KGC about a solution to facilitate the payments, a process that's been ongoing since Black Friday
The CEREUS Network has been virtually silent since it came to an alleged agreement with the Department of Justice on May 10. However, with a deadline of Oct. 31 to respond to the amended civil complaint filed last month, it was only a matter of time before we heard from the embattled company.
Read the full release at the KGC's website.
Al Krux Arrested on Drug Charges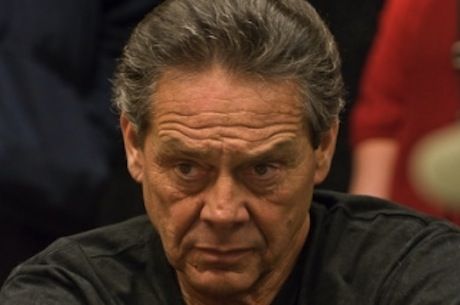 This would make for a good Where Are They Now piece. Professional poker player Al Krux and his son, Adam, have been arrested on felony marijuana charges, the Syracuse Post-Standard reported Wednesday. Krux, who has reached the final table of the World Series of Poker Main Event three times, has been charged with first-degree criminal possession of marijuana after police discovered 40 pounds of marijuana and 90 marijuana plants at his residence in DeWitt, N.Y.
Search warrants were implemented on two of Krux's residences on Tuesday after tips were given to DeWitt police about suspicious activity. Al Krux was then stopped in his vehicle and found with 25 pounds of marijuana, and Adam Krux was pulled over in a separate vehicle holding 15 pounds of marijuana, according to police reports. Both men were held at the Onondaga County Justice Center on $20,000 bail.
Krux, 68, has more than $1 million in live tournament earnings during his poker career. He made the WSOP Main Event final table three times, most recently in 2004 when he took sixth place for $800,000. He also won a WSOP bracelet in 1996 for $156,375. His most recent cash came at the 2010 WSOP when he finished 118th in a $1,000 no-limit hold'em event. It seems that he's been working on other projects since then.
More on this story can be found at the Syracuse Post-Standard.
Players Surveyed About Full Tilt Poker
An interesting article from Spanish poker site Poker-Red made its way to TwoPlusTwo on Tuesday. According to the report, an employee of Poker-Red received a phone call from a French magazine, LivePoker, to answer a survey about Full Tilt Poker. The magazine has apparently been reaching out to Full Tilt Poker players who have mid-to substantial amounts of money stuck on the site. After the survey was finished, survey takers were polled about preferred payout options if they were to get their funds back.
What's interesting about this French magazine is that it is run by George Djen, founding partner of FullFun Company. FullFun recently partnered up with Groupe Bernard Tapie to create the International Stadium Poker Tour. As you know, last month, Groupe Bernard Tapie signed an acquisition agreement to purchase Full Tilt Poker and all of its associated assets.
Connect the dots.
In the article, Red-Poker draws the conclusion that either Group Bernard Tapie has already taken the reins at Full Tilt Poker or they have borrowed the player database from FTP in order to receive feedback from customers. Either way, it could be a step in the right direction for players hoping to receive their funds.
The full article can be found at Poker-Red's website. It's written in Spanish, so we recommend using Google Translate if needed.
Support Cerebral Palsy at the All-In for CP Charity Event
The Fourth Annual All-In for CP charity tournament will take place on Dec. 9, 2011 at the Venetian in Las Vegas. The event, which attracts many top poker pros and several celebrities, will raise funds to ease the lives of those with cerebral palsy.
The All-In for CP will feature a buy-in of $540 with unlimited rebuys for the first 90 minutes. Among the celebrities and poker pros expected to attend are Sam Simon, Jennifer Tilly, Shannon Elizabeth, Montel Williams, and Mekhi Phifer. Antonio Esfandiari, Dan Fleyshman, Dennis Phillips, Phil Laak, and Barry Greenstein.
Get more on this story at PokerNews.com.
William Hill Dispute Settled
Online gambling giant William Hill announced Tuesday that it has resolved the dispute at its support center in Tel Aviv by firing seven senior managers in the wake of a protest by nearly 200 staffers last week.
The walkouts were reportedly sparked by rumors that the company would be moving operations to the United Kingdom or Gibraltar. The strike in Israel prompted similar protests at William Hill offices in Bulgaria and the Philippines, which motivated the company's co-CEOs to travel to Tel Aviv to restore order before business operation were affected.
"The group can now confirm that normal operations have resumed and that William Hill Online remains committed to its operation in Tel Aviv," William Hill said in a statement Tuesday, as reported by The Guardian.
The Guardian reports that that some senior managers at William Hill Online may have plotted to set up a rival business, but it is believed that William Hill spent about £2 million on severance pay for the dismissed staff in exchange for non-compete clauses.
Get more on the story at The Guardian.
Are you following PokerNews on Twitter? Like us on Facebook while you're at it, and sign up for the newsletter. You know you want to.