Bobbe Suri takes down WGF's Poker Event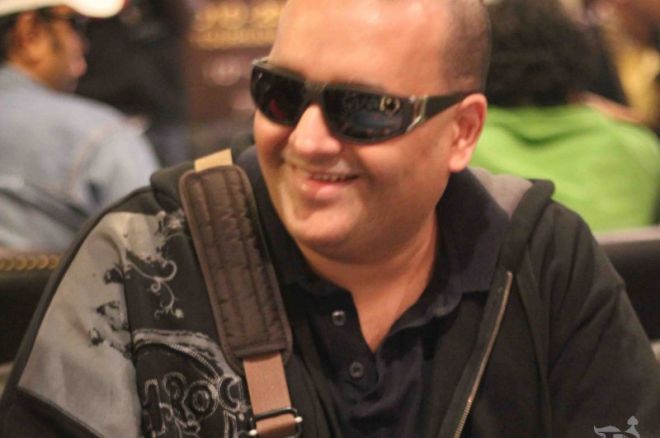 Mumbai's Bobbe Suri emerged as the winner of the World Gaming Festival's Poker event which took place on 24th September 2011. He battled a field of 90 players and eventually took home the trophy and a winner's cheque of about INR 35,00,000!
The poker component of the World Gaming Festival was perhaps the only WGF event which went somewhat as per plan.
It was touted as being India's biggest skill-based gaming festival but what it ended up being was a big disappointment! In our previous report, we'd mentioned that the World Gaming Festival would feature 5 different games including Roulette, Blackjack, Indian Flush, Baccarat and Poker. Each of these tournaments were to have a guaranteed amount of INR 1 crore (just over US $200,000) placed on each game. That made it a total of US $1 million across all 5 games. Eventually as it turns out, these guarantees had no meaning!
To begin with, one of the biggest gripes with players was the extremely poor organisation of the entire event. All players who were to participate in the poker tournament (and indeed in the other games) were supposed to be provided air travel and hotel stay for the duration of the tournament. Many players complained that they had not received their tickets even on the day they were supposed to depart. A few participants were asked by the organisers "to book tickets on your own" and that it would be reimbursed to them at the venue. There was plenty of complaining and grumbling laid out by the players to the management of the casino about the lack of planning and poor execution of travel and stay arrangements. Many players who were to be put up at the nearby Marriott hotel, contingent on an advance being paid, were assured that they would be provided with deluxe category rooms. It seems these players who had paid up the advance were bumped out and given rooms in other hotels in order to accommodate several VIP guests who last turned up at the last minute to participate in the WGF events. This was another major player grouse against the WGF organisers.
The WGF Poker event was a 2 day affair with Day 1 playing down to the final table which would then resume play on the following day. Among the participants were the tournament operators of brands like the India Poker Championship, India Poker Series, India Poker Pros and others. Aside from these players, there were also many of India's well known poker pros and a Bollywood actress in Minissha Lamba who took part in the poker tournament. Re-entries were allowed for a limited amount of time on Day 1 and from the initial 83 starters, there were 7 players who made the re-entry after busting out early. While an overlay was imminent, most people who are aware of the poker scene in Goa, were quite sure that the overlay would be the least in the poker tournament as it would draw the most number of participants. That overlay amount ended up being INR 10,00,000 and while that seems like a small hit for the organisers in poker, they decided to cut their losses in the other games by reducing the guarantee amounts altogether! Yes, apparently Delta Corp Ltd and Percept Ltd (who jointly co-own the WGF brand) are unaware of what the term 'guaranteed prizepool' actually means.
About 500+ players were expected to participate which meant about 100 players per event in order to break-even on the guarantee. However poker was the only one which came close with 90 participants. The numbers in the others were half or less than half of the poker event. The Indian Flush, Blackjack and Roulette tournament guarantees got slashed to 75 lacs, 50 lacs and 50 lacs from their original INR 1 crore Guaranteed amount! Baccarat in fact was cancelled at the last minute by the WGF organisers as there were less than 10 players who had turned up. We are not entirely sure what the organisers have done in order to placate the players who did show up to play. It's safe to say that had this incident taken place anywhere else in the world, it would have created a huge furore!
That said, the field for the poker tournament was a tough one and it drew all the Indian pros as well as many of the regulars to the event. Everyone was keen to take a shot at the massive 1 crore prizepool in this 100k buy-in event. The final three players in the event were high stakes cash game specialist Bobbe Suri, Aces Unlimited's Co-Director Rajeev Kanjani and well known online poker pro Aditya 'Intervention' Agarwal. Suri, who had made a re-entry early in the tournament, had been running hard all over the final table and when his set of 7s elminated Kanjani in 3rd place, he was ahead of Agarwal with a very healthy 3:1 lead in chips. Agarwal however put up a strong resistance and fought back to make it even stacks. Eventually as is frequently the case in headsup battles, it comes down to one hand. In this case it was Suri's
which took on Agarwal's
and ended up catching the flop he required to seal his victory! A good performance by Bobbe Suri who has been an infrequent participant in the Goa tournaments this. Suri adds this WGF title to his other one from the India Poker Championship (Feb 2011, 20k Big Game).
PokerNews India would like to extend its congratulations to Bobbe Suri as well all the other players who made it to the money.
You can read about Bobbe Suri's experience at the WGF in his own words at his blog on PokerNews.