Off the Felt with Lauren Kling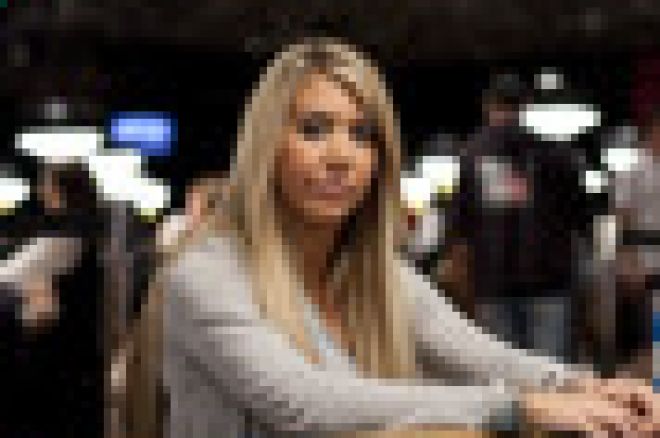 Off the Felt is interviewing your favorite poker players to find out more about their lives; you got it, off the felt. We recently sat down with Lauren Kling to talk a little poker, Pilates, and Halloween costumes.
How did you start playing poker?
I started playing poker freshman year in the dorms at UC Berkley, where I went to college. I always loved blackjack and the first day at Cal, the guys in my dorm taught me how to play. I was very fascinated by it and eventually started playing every day with them and winning. I would go to the Hardrock Casino in Florida, when I went home for breaks and play sit n gos there with my Dad. By senior year I was teaching a Poker and Blackjack Class in the Statistics Department for two units and flying to Las Vegas every other weekend.
What's next on your poker schedule?
I think I am going to play some of the Venetian DeepStacks, some tournaments at Caesars, and definitely WPT Five Diamond at the Bellagio in December. I may go to Canada to play online at some point in between all of the live tournaments. I am also getting more into cash games and will definitely be grinding cash a decent amount. I will be updating my Twitter @laurenkling with more info.
Where is your favorite place to play poker in Vegas?
I like playing cash games at the Wynn because it is quiet and there's not a lot of people. Aria, Bellagio, and the Venetian are good for cash as well. I like playing tournaments at the Bellagio. It is probably my favorite place to play tournaments because there are tv's everywhere so I can watch games while playing, the structure of their tournaments are great, and I like the overall feel and ambiance of the casino.

Favorite tournament stop you've played?
Although I did not get to explore when I went to play the EPT Grand Finale, I really love Monte Carlo. I've been to Monte Carlo prior to playing there and it's a beautiful city. I really like PCA as well. I might be biased as I met my roommate, Christina Lindley, there. However, it's really nice to have a tournament at an exotic location because it is not as disappointing when you bust. That being said, it is tough to get motivated when I am choosing to play a side event or go jet skiing with a bunch of friends!
What are some of your hobbies away from poker?
I do Pilates about five days a week and workout a lot. I am extremely passionate about entrepreneurship. It's something that I've gotten the opportunity to venture into more since Black Friday and I am actually working on an iPhone app right now, which will be coming out within the next few weeks/months. I really have an affinity for great food and wine and going out to dinners or cooking with friends. I love traveling, fashion, art/drawing/painting.
What's the best thing about living in Vegas?
I like that it's a 24 hour city and there is always a lot going on any hour of the day. If you're awake at four in the morning and want to get a good meal, play poker or gamble, go shopping, etc, you can. There is always something to do and I really appreciate that uniqueness about Vegas. Another perk is the fact that at least one weekend a month, friends come into town to visit. It's a great vacation and party spot for young professionals and a lot of my college friends will drive up from LA or fly down from SF randomly for the weekend to get away.
Who would you rather go on a date with Justin Bieber or Justin Timberlake?
Aziz Ansari or Andy Samberg
What was your best Halloween costume?
Last year I was Kim Kardashian, which was really fun. I wore a long black wig and stuffed my butt with a ton of t-shirts and it was hilarious. I was definitely replicating what Kim is best known for, it just took me about 10 t-shirts bunched up to achieve it.
Any advice for young women who want to get into poker?
Yes! Work extremely hard on your game and do not care about anything else. A lot of the time, being a female in a male dominated industry, we get recognized for being a female in poker instead of getting attention for being a great poker player. Focus on your game and being the best player possible. Every day I watch hand histories, study, discuss poker with friends, and try to play as much as possible to gain experience. When I am not in Canada playing online, I play live cash games and watch cash game player's training videos. Work really hard to be the best overall, don't focus on any of the outlying factors or scrutiny, and you will be successful.
If you weren't playing poker what do you think you'd be doing?
Running a very successful company and that's something that I plan to do one day, if not very soon.