Celebrate the New Year with the 2012 Mansion Poker $10,000 Freeroll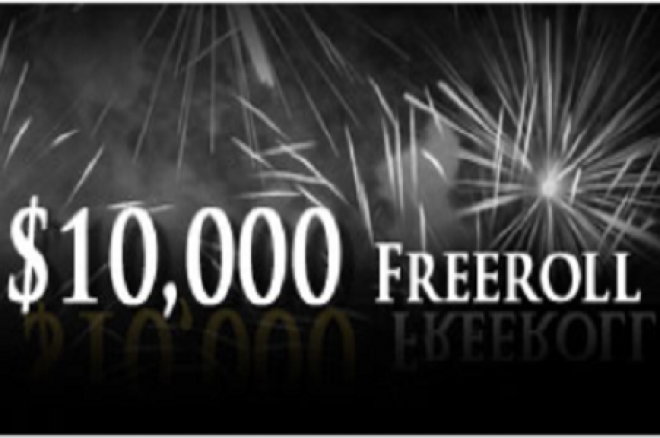 Download Mansion Poker now and celebrate the New Year with a huge $10,000 freeroll!
Thanks to Mansion Poker you can kick off the new year with a huge value freeroll which will award a massive $10,000 prize pool.
Happy New Year
The Mansion Poker 2012 $10,000 Freeroll is going to be one of the best value tournaments of 2012 and is going to be the best way to start the New Year.
The freeroll will be taking place on Jan. 2 at 19:30 GMT and is extremely easy to qualify for. All players have to do is start playing at the tables to accumulate Mansion Poker Points.
In order to earn a spot in the freeroll, players must earn 250 Mansion Poker Points during December. Any Mansion Poker Points which were earned during the month will count towards your qualification.
While there are only a few days left to qualify, Mansion Poker Points are so easy to earn that there is till plenty of time left to earn your spot in the $10,0000 freeroll.
The 2012 $10,000 Freeroll can be found under the "Special Offers" tab in the Mansion Poker Lobby and this really is one event which is not be missed.
In addition to qualifying for the freeroll, earning Mansion Poker Points will make you eligible to join Club Mansion.
Club Mansion is one of the best loyalty to schemes on the internet as players earn their way up the ranks to qualify for various freeroll tournaments. In addition players will also be able to purchase many great items in the Club Mansion Shop.
Mansion Poker only has one resolution in 2012 and that is to award big cash to their players, so don't miss out on your chance to start the year with a bang!
If you don't have an account, why not sign up to Mansion Poker through PokerNews India. Not only will this mean you can start qualifying for the 2012 $10,000 Freeroll but if you use the bonus code "inpnews" you will be privy to one of the biggest first-deposit bonuses in the business - a huge 200% up to $2,000!
If you experience any problems with this or any of our promotions, please contact our Ticketed Promo Support System.