The Nightly Turbo: Ivey Sued by Ex-Wife, Free Training from Jason Somerville, and More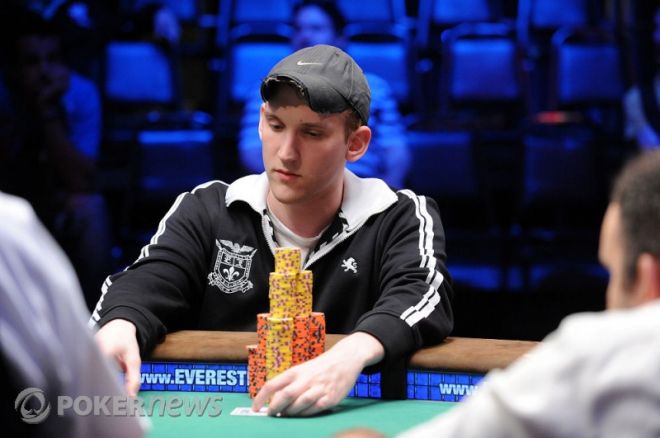 The Phil Ivey divorce situation is getting downright nasty. We've already seen a petition with the Supreme Court, lawsuits against Ivey and two lawyers, a seven-figure purse collection and a multimillion dollar gambling debt exposed. The only thing missing is a reality TV show on TLC. In this edition of the Nightly Turbo, we bring you the latest in the Ivey divorce story, a generous offering from a World Series of Poker champion, and more.
In Case You Missed It
Are you planning a trip to Melbourne for the Aussie Millions in January? Lynn Gilmartin tells you everything you need to know about the city in the latest PokerNews Jet Set.
Las Vegas Sands CEO Sheldon Adelson was back in the news this week. Adelson's Sands China subsidiary was being investigation for alleged violations of securities regulations. Get more on that story in the latest Inside Gaming.
Tri Nguyen is a high-stakes poker player and the author of How I Made My First Million from Poker. Nguyen joined the PokerNews Podcast to talk about his book, coaching, and more.
Who were some of the breakout players of 2011? Take a look at Part II of our list of players who made names for themselves this year.
Need a new book to read over the holidays? Check out our review of Tri Nguyen's How I Made My First Million from Poker.
Phil Ivey Sued By Ex-Wife
According to a report by the Las Vegas Sun, Phil Ivey and two Las Vegas attorneys were sued Tuesday by Ivey's ex-wife, Luciaetta. The suit was filed in U.S. District Court for Nevada against Phil Ivey, his attorney David Chesnoff, and Luciaetta Ivey's former attorney John Spilotro.
In the suit, Luciaetta alleges that her former attorney "failed to safeguard the financial interests of his client" and that Spilotro, Chesnoff and Phil Ivey "engaged in a combination and conspiracy" during the couple's 2009 divorce proceedings.
She claims that her ex-husband reported income of more than $8 million in 2008, but "Spilotro made no effort to trace these funds before allowing his client to enter into a disadvantageous marital settlement agreement."
The suit came just a day after the Las Vegas Journal-Review reported that Phil Ivey filed a response to his ex-wife's November petition. In the answer, Ivey said Luciaetta received a purse collection worth over $1.2 million and jewelry valued at over $1 million as part of their divorce settlement, and she ended up with "no debt, with millions of dollars worth of property, and with specific unambiguous alimony provisions."
Read more about the lawsuit at PokerNews.com.
Jason Somerville is Eating Cake
It's not often you see a top-notch poker pro offer his expertise for free. But that's exactly what World Series of Poker bracelet winner Jason Somerville has been up to this month.
Somerville, also an instructor at PokerVT, has been attempting to build a bankroll with the $400 he recently discovered in his Cake Poker account. He's recorded each of his sessions and posted them on his YouTube channel for anyone to view. The series is called Eating Cake.
"As an American who didn't move post-Black Friday, I found myself sort of going through poker withdrawal and wanted to do some sort of poker stuff without the responsibility of coaching or the formality of the more serious videos I make for PokerVT," Somerville told PokerNews on Wednesday.
"I've had a ton of fun producing the channel and I think my legitimate enjoyment comes across in the videos. People have responded very positively to the content and I'm very appreciative for all the support. I have a few more cool ideas for upcoming dailies that I think people will really like ... so stay tuned for that!"
The videos are both educational and entertaining and well-worth your time if you have any interest in improving your game at the cash tables. Here's a look at Part 1 of his first video:
Check out the rest of the Eating Cake series at Somerville's YouTube channel.
Bet24 Releases Real-Money Mobile App
On Tuesday, Bet24.com unveiled a new poker app that will allow players to participate in real-money games on their smartphone. The client is already available for the Android, and iPhone users can already find it in the App Store in the U.K. and Austria, and in Denmark starting on Jan. 1, 2012.
"We're certain that mobile poker is the future," said Lars Kollind, Poker Manager at Bet24. "Just imagine sitting on the bus and getting the full game experience on your smartphone. We are thrilled that we now are the first operator at Ongame that are able to offer both Android and iPhone poker clients to our customers."
Following in the footsteps of operators like PokerStars and Microgaming, Bet24 and the Ongame Network hope the mobile market will continue to expand in 2012.
"Enormous possibilities open up when poker is now a game that players can take with them anywhere," said Ongame Network Managing Director David Pittel. "Everyone recognizes that mobile poker is the future, and we expect to integrate many more of our partners over the coming months."
Read more about the new mobile app at Bet24.com.
The Next Ken Jennings?
She's attractive. She can play the guitar. She's a word-class poker player. Oh, and it appears she's really good at game shows.
On Monday, Team PokerStars Pro Liv Boeree appeared on the Christmas edition of the BBC's University Challenge, a British game show that has been on the air for nearly 50 years.
The popular general knowledge game features two teams of four members who attended the same university. Boeree's Manchester University team took on the University of York, and her squad ultimately went on to win by a score of 125 to 120.
Boeree is no stranger to televised game shows. Back in 2008, she appeared on a show called Golden Balls, and made one poor dolt look like a fool. Have a look:
You can read more about Boeree's appearance on the University Challenge at the PokerStars Blog.
Follow PokerNews on Twitter for up-to-the-minute news.