The Weekly Turbo: Facebook Considers Online Gambling, Barney Frank to Retire, and More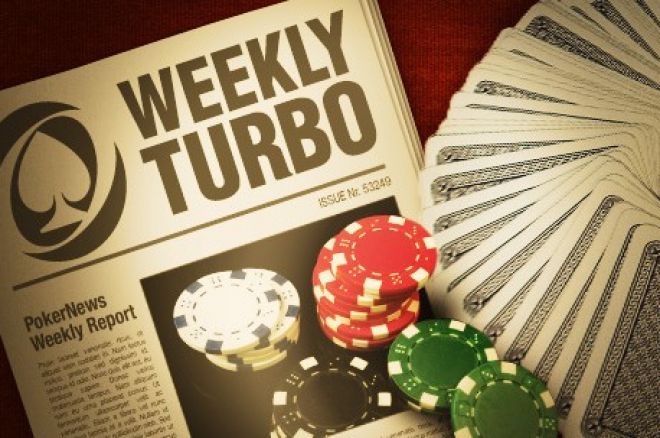 The Weekly Turbo features a roundup of all the top news stories from the week from India and across the world. In this edition of the Weekly Turbo, we bring you Facebook's plans to offer real-money gambling, Barney Frank's retirement announcement, and more.
Facebook Considers Real-Money Gambling
According to a report by eGamingReview, social media giant Facebook is developing plans to offer real-money gambling in the United Kingdom as early as 2012.
Facebook, which hosts the free-to-play Zynga Poker, has already begun exploratory talks with U.K. operators to launch real-money online gambling and is already in discussions with 888poker and Gamesys. EGR says the plan is for Facebook to offer eight licenses to U.K. operators who want to offer their gambling platform on Facebook.
PokerNews contacted Facebook for a comment and received a response from a company spokesperson. "We're always in discussions with companies about lots of different ideas, but we don't comment on future plans or speculation."
Read more at PokerNews.com.
Barney Frank To Step Down
On Monday, Barney Frank (D-Mass.) announced that he will not return to Congress for a 17th term in 2012. Frank, one of the major political advocates for the legalization of online poker, cited changes to the new congressional map as a major factor in his decision to step down.
"I was planning to run again, and then the congressional redistricting came," Frank, 71, said at a press conference in his hometown of Newton, Mass.
During his time with the House Financial Services Committee, Frank has introduced several bills pushing for online poker legislation in the U.S. In his most recent venture, Frank served as a sponsor for Congressman John Campbell's Internet Gambling Regulation, Consumer Protection, and Enforcement Act (H.R.1174). The proposed bill was referred to the House Subcommittee on Crime, Terrorism, and Homeland Security in June, but no action has been taken since.
Frank also recently testified on behalf of Internet poker at a House Energy and Commerce subcommittee hearing. He has arguably been the biggest driving force behind the legalization of online poker since the Unlawful Internet Gambling Enforcement Act (UIGEA) was passed in 2006.
Read more about Frank's retirement announcement at the Wall Street Journal.
Tobey Maguire Settles Hollywood Poker Lawsuit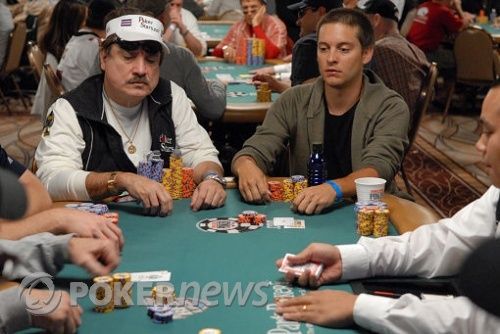 Earlier this year, Spider-Man star Tobey Maguire was one of 22 people sued for their winnings in a high-stakes Hollywood poker game organized by a criminal Beverly Hills hedge fund manager. On Nov. 22, Maguire reportedly agreed to an $80,000 settlement with a bankruptcy trustee who is trying to recoup more than $30 million in lost funds, the Associated Press reported on Monday.
Maguire was being sued for more than $300,000 for winnings he earned from the invitation-only games organized by businessman Bradley Ruderman, who is serving a 10-year prison sentence for running a Ponzi scheme to pay off debts. Ruderman operated a wire-fraud and investment-adviser fraud scheme that lost investors $25 million, and then allegedly lost another $5.2 million in the high-stakes cash games trying to win the money back.
According to the Associated Press, 14 of the 22 people sued have agreed to settlements in their cases. Former High Stakes Poker host Gabe Kaplan also agreed to pay $26,900 after he was sued to try to recoup nearly $63,000 in winnings, according to the AP report. All of the money recouped will be used to repay the victims of Ruderman's Ponzi scheme.
Read the full Associated Press story at the Washington Post.
Elie, Campos Face Trial
Chad Elie and John Campos, two of the 11 men indicted on Black Friday for their involvement in alleged fraud and money laundering associated with online poker sites, were told Thursday by US District Judge Lewis Kaplan that their case is likely to go to trial in March. The two men had filed motions to dismiss the April 15 indictment filed against them by U.S. Attorney Preet Bharara, but Judge Kaplan listened to arguments from both sides Thursday before telling attorneys to expect a trial on March 12.
"I think it's extraordinarily unlikely the entire indictment will be dismissed," Kaplan said at the end of the hearing, according to Forbes.
Lawyers for Elie and Campos argued that the U.S. law making it illegal for businesses to make transactions with unlawful online gambling companies doesn't apply to poker because it is a game of skill. Elie, a former payment processor for PokerStars, Full Tilt Poker, and Absolute Poker, and Campos, the vice chairman of a Utah Bank that processed payments for the three sites, filed motions to dismiss the case in October.
According to Forbes, Kaplan seemed unsympathetic to many of the arguments put forward by lawyers representing Campos and Elie, openly disagreeing with some of their points. With a trial on the horizon, Kaplan will now have to decide whether or not a jury will be asked to determine if poker constitutes illegal gambling.
Read more on this story at Forbes.
Martin Staszko Signs with PokerStars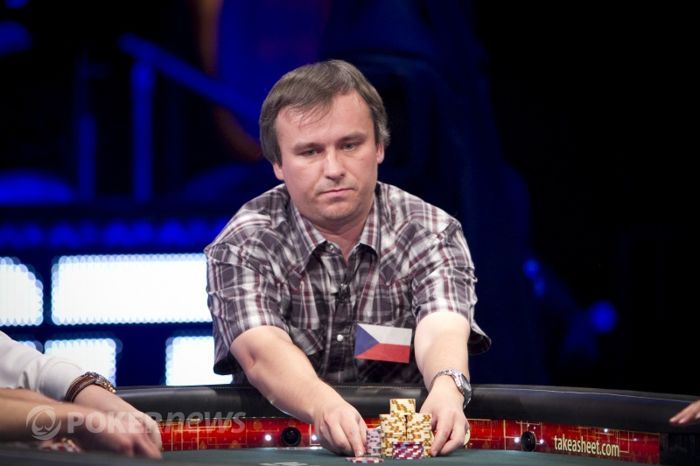 2011 World Series of Poker runner-up Martin Staszko is the newest member of Team PokerStars. Staszko, 35, joins Martin Hruby as the only players from the Czech Republic on the PokerStars roster.
"I'm really happy to sign for PokerStars and join such a talented team of poker players, said Staszko, whose contract will officially begin on Dec. 1. "I'm playing in my home country at EPT Prague as a Team PokerStars Pro and looking forward to playing many big live and online tournaments in 2012 like the PCA and WCOOP. My main focus is to win a mixed-game event at the next WSOP, becoming the first Czech player to win a bracelet."
PokerStars will officially introduce Staszko as part of the team on Dec. 4, 2011, at the Prague Hilton Hotel as part of the 10th Anniversary Guinness World Record celebration. His first tournament as a PokerStars Pro will come the following day, Dec. 5, at the European Poker Tour Prague Main Event.
More on this story can be found right here at PokerNews.com.
Iowa Study Could Open Door for Intrastate Online Poker
On Thursday, a study issued by the Iowa Racing and Gaming Commission (IRGC) outlined several ways the state could set up and regulate the online poker in the state. The report was requested by the Iowa legislature last session to determine the practicality and potential income Internet poker could generate for the state.
The objective of the report was to give the legislature information to work with if it ultimately decided to set up an online poker infrastructure in the next session. For example, based on the projections of the IRGC, approximately $13 million to $60 million in rake was paid annually by Iowa online poker players before Black Friday. Assuming a tax rate of 22 percent, the projections indicate approximately $3 million to $13 million in potential tax revenue for the state annually, according to the IRGC.
The commission also examined the different systems that could be put in place to offer an intrastate platform. The IRGC consulted with several experts to discuss measures and controls for online poker, including age verification, geo-location and money laundering. It also spoke with Iowa Lottery officials to get a perspective from lottery interests of internet poker regulation.
In March, a state Senate committee approved a bill designed to make online poker legal in Iowa. However, lawmakers weren't in complete agreement over the bill and requested the IRGC produce a report for the bill to be amended.
The full IRGC study can be found at Iowa.gov.
Bodog Unveils Anonymous Tables
Earlier this year, Bodog announced plans to "bring the fun back to poker" for the casual player by implementing a Recreational Poker Model. The growing poker room took a major step in that direction this week by introducing new poker software that will, among other things, prevent players from accessing any data on how opponents play.
Bodog's all-site anonymous tables will protect the casual player from opponents picking up information via the use of HUDs and other data mining sites. The software change comes two months after Bodog began removing full tables from the lobby and thus stopping data sites from accessing statistical information on players.
Among the other features included in the new software are a rabbit cam, several new tournament formats, and the ability to play up to 20 tables at the same time.
"We believe that introducing these features makes the Bodog Recreational Poker Model a pioneer in the online poker world and offers all players of all abilities the fairest place to play," said Bodog VP Jonas Ödman. "To my mind the software and Bodog's Recreational Poker Model is a genuine game changer."
Read more about Bodog's new software at CalvinAyre.com
Follow PokerNews on Twitter for up-to-the-minute news.