India Poker Series: Chapter 11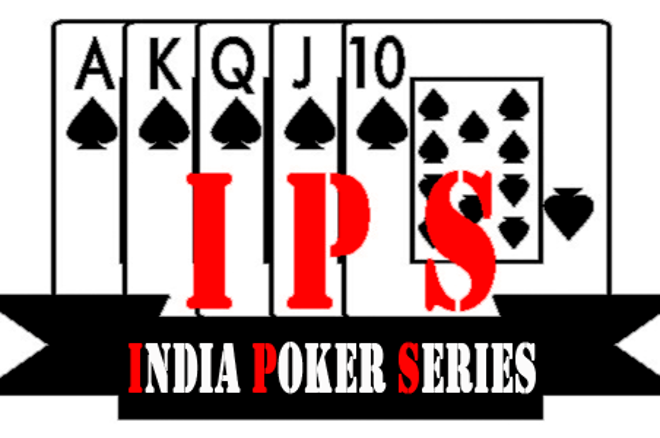 After an eventful 2011, which had a plethora of tournament, it's time for the first tournament of 2012, the India Poker Series!
Now in Chapter 11, the India Poker Series (IPS) is slated to take place from the 12 - 15 January, 2012 at Casino Royale in Panjim, Goa. The schedule for the tournament is as follows:
January 12, 2012 - 9:00 pm - Thursday Thunder – INR 5,000 Double Re-Buy Tournament
January 13, 2012 - 9:00 pm - Friday Fusion – INR 12,000 Re-Entry with Flight to MAIN EVENT*
January 14, 2012 - 9:00 pm - Saturday Showdown – INR 20,000 Main Event (with Re-Entry)
January 15, 2012 - 9:00 pm - Super Sunday – INR 10,000 Re-Entry Tournament
Players can register online HERE
Further information about the India Poker Series, and other upcoming events can be found on their website: www.indiapokerseries.com
* "INR 12,000 Re-Entry - Fusion of Re-Entry with Flight to MAIN EVENT" is a new concept being tried out at the IPS. The Buy-In will be INR 12,000 with an option to take Re-Entry before Late Registrations close at the end of Level 3. It's got a fusion of Bounty, with Satellite and has re-entry opportunity as well. For every INR 12,000 Entry, INR 2,000 shall be put in a separate pool and ONE out of every 10 participant gets a Direct Entry into the Main Event which would be held on Saturday. It would start from the Position 1 for the day and follow after that. The remaining INR 10,000, shall be going into the day's Prize Pool. Pay Out will be 90% of this amount. The Blind Structure and Levels to be followed shall be the same as for INR 10,000 Freeze Out.