Off the Felt: Exploring Panjim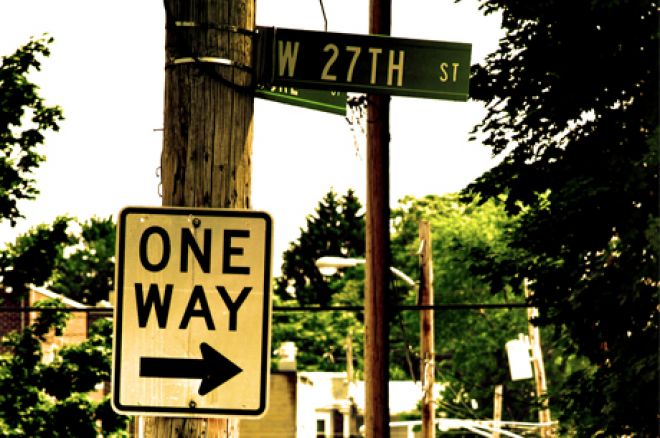 While we usually interview poker players in the Off the Felt series, this time we're going to change things up just a tad by providing you an insight into some of things you can do off the felt (see how I incorporated that in there) in and around the city of Panjim, Goa.
Now, grinding it out for hours on end on the felt can sometimes be a taxing affair. Your back starts hurting, your legs cramp up and you might just get a pretty mean case of Carpel Tunnel Syndrome in your raising arm from reaching for chips every so often.
Of course it may be difficult to get up from the tables and take a day off 'work' and although you may not want to take a break, PokerNews India has a few suggestions for places one can visit, which won't take you too far away from the poker tables, and will give you a glimpse of the beauty of Goa. Don't worry, even if you do decide to take a detour on your way to the casino, you'll be back in plenty of time for the big games in evening!
About Panjim:
Panaji or Panjim as it is more commonly called (Ponnje in the local Konkani dialect) is the state capital of Goa and is one of its most fascinating towns. Located in the Tiswadi Taluka of Central Goa and is situated on the left bank of the Mandovi river. You will find historical monuments all around it. Old Goa is recognized as an international heritage site.
Panaji came into the spotlight when Yusuf Adil Khan built a fort there in 1500. It was soon occupied by Portuguese and Afonso de Alubuquerque rebuilt it to accommodate a fort and small church. After large-scale development in the early 17th century and minor land reclamation in the late 17th century, Panaji became a viable alternative to Old Goa (the then capital). After the Portuguese Viceroy shifted base to modern-day Panaji in 1759, it became apparent that it would eventually become Goa's capital, and in 1843, it received that official acknowledgement.
Places of Religious Interest in Panjim
Altinho
This hill is located at the centre of Panaji. Once a long ridge, Altinho was famous as Oiteiro de Conceicao or Hill of Conception. At the bottom of the hill is the Maruti Temple, dedicated to the Hindu God, Hanuman.
Bishop's Palace
Built in 1894, this impressive structure hosts a Christmas mass, which is conducted under a starry sky that makes it extraordinarily memorable.
Mahalaxmi Temple
Off Dr. Dada Vaidya Road, this 18th century temple is dedicated to Goddes Mahalaxmi. The deity's image was brought to Goa a not many centuries ago by the Brahmins and was carried to numerous places within Goa to dodge the Portuguese. Later, it was taken by Raghavendra Mhamai Kamat to his house, the Mhamai Kamat House. It was then shifted to Mayem in Bicholim taluka where the deity was kept till 1817. Finally, the image was brought to Panaji.
The Church of Our Lady of Immaculate Conception
This parish church, built in 1619, has a majestic flight of stairs in Gothic style, added in 1871. During Christmas and the Feast of Our Lady of Immaculate Conception, which falls on December 8, the church is beautifully lit up.
If you're not feeling particularly spiritual, you can also check out these great spots in Panjim,
Miramar Beach
3 kilometers away from Panjim, the Miramar Beach spreads beyond a small forest of casuarinas. It is popular among joggers, strollers, children and adults and is the main recreational area of Panjim. However, caution is advised. An estuarine beach where Mandovi joins the sea, strong currents at the river's mouth creates makes swimming very dangerous.
Kala Academy
Located on DB Bandodkar Road, the Kala Academy has an auditorium named after renowned musician and father of Lata Mangeshkar, Dinanath Mangeshkar. It has open air theatre, mini-theatres, a recording studio, and a music library. Recently, it has become known as the venue of the International Film Festival of India. It also hosts the Pop, Beat and Jazz Music Festival in February.
Abbe Faria Statue
Abbe Fari is believed to have been involved in the Pinto Revolt of 1787, and his image is immortalised in stone outside the Idalco Palace. It shows Abbe Faria hypnotizing a woman, as he is known for his global role in understanding hypnotism.
Adil Shah's Palace
Built by the Sultan of Bijapur, Adil Shah's Palace, a prominent historical landmark is located next to the statue of Abbe Faria. The palace was reconstructed in 1759 to be used by the Viceroy. Till recently, this building served as the Secretariat and Legislative Assembly of the Goa government.
If you're enjoying the fresh air, and don't feel the need to hit the tables just yet, you can travel just a little bit out of Panjim and visit these places as well:
Alto de Porvorim
Porvorim, which is a short drive across the Mandovi Bridge has many eateries where you can relish typical Goan fare. For history buffs, there is the Xavier Institute of Research, with a collection of 26,000 books. It also has an art gallery of rare paintings that date back to the 17th century. Situated nearby is the Thomas Stevens Konkai Kendra, with interesting collections on the Konkani language, and also an amazing garden showing the diversity of Goa's flora.
Salvador do Mundo
This place is well-known for the boat-shaped three-storeyed Houses of Goa Museum that the villagers refer to as "the Titanic". The museum contains ancient household artifacts and models and panels of old Goan houses. The curator also gives a lecture in the evening on Goan architecture.
And last, but definitely not the least, if you feel like doing the real "tourist-y Goa," you should definitely visit the Basilica of Bom Jesus, which is a UNESCO World Heritage Site.
The Basilica of Bom Jesus or Borea Jezuchi Bajilika holds the mortal remains of St. Francis Xavier. The church is located in Old Goa, which was the capital of Goa in the early days of Portuguese rule.
'Bom Jesus' is the name used for the infant Jesus. The Jesuit church is India's first minor basilica, and is considered to be one of the best examples of baroque architecture in India.
And those are some of the toursity things you can do away from the tables. In our next article in this series, we will look at some of cool nightspots you can visit in Panjim where you can catch a mean cocktail or groove to some great live music.