Off the Felt with Allen Bari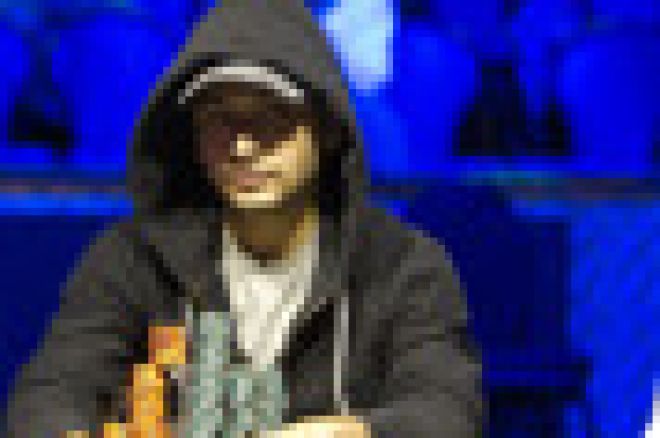 Off the Felt is an interview segment here on PokerNews where we interview your favorite people in the poker industry to find out more about their lives — you've got it — off the felt. We recently sat down with Allen Bari to talk a little poker, smashing laptops, and MMA fighting.
How did you start playing poker?
I grew up playing high low stud games with my friends from home. Two of my best friend's Dad had a weekly game and we would have our own game. I eventually started playing low stakes no limit my freshmen year of college online and in underground cash games in New Brunswick.
What's your poker schedule look like the next few months?
I don't plan on traveling very much in 2012. I am working on some business outside of poker and in the meantime will travel to Borgata to play cash and tournaments. I plan on going to San Jose for Bay 101 in March, but don't plan on going anywhere else really over the next few months poker wise.
Where is your favorite tournament stop to play?
I love playing at Borgata because it is close to home and that is where I normally play anyways. The tournament staff is great there and the rooms are nice. It's cool to be close to friends knowing if you make a final table they can make short trip and sweat you.
Who do you think will win the Super Bowl?
I'll just jump on the bandwagon and pick the Green Bay Packers since they're beasts and I don't see who is going to beat them if they play their A game.
What is the most ridiculous prop bet you've been involved in?
I don't really prop bet much but me and my friend Adam from Hoboken make stupid bets all the time and he once laid me 10,000 to 1 that I couldn't rip a small tree out of the ground on the streets of Hoboken. I took the bet and didn't move the tree. If I had won he would have owed me 200k though.
Any hidden talents?
I'm psychic.
During an outrage after you bust from a tournament what's the most destructive thing you've done?
I have smashed a laptop after a terrible Sunday and broken it before.
You won your first WSOP bracelet this summer, congrats! What did you do to celebrate?
Went to Oyshi to celebrate.. I think you were there weren't you?
Team Jacob or Team Edward?
Allie, my girlfriend is making me say Edward.
You versus Jason Mercier in a MMA fight, everything allowed, who would win?
It would be a close fight but if he didn't instantly kill me, I would tear him apart because I would never give up until he stopped breathing.
What is your favorite thing about Vegas?
I don't really even like Vegas, which is one of the reasons why it's gonna be so easy to cut down on traveling. I guess the only thing I like about Vegas is having a lot of my poker friends living there.
If you were to open a restaurant what professional poker players would you hire to help you run it?
Dan O'Brien cause he likes to eat a lot, and is extremely organized and would be a really good business partner. He is hardworking and would definitely be a huge part of our success.
If you were able to sing a duet with anyone and star in his or her music video who would it be?
Michael Buble. He has a great voice and I think my voice would compliment his.
Favorite club in Vegas?
Tryst. Love the waterfall inside.
What is your dream car?
Audi R8.
What would you be doing if you weren't playing poker?
Building custom furniture/running my own business/fixing up houses.