The Nightly Turbo: New Jersey Eyes Interstate Poker, Ivey's Monthly Income, and More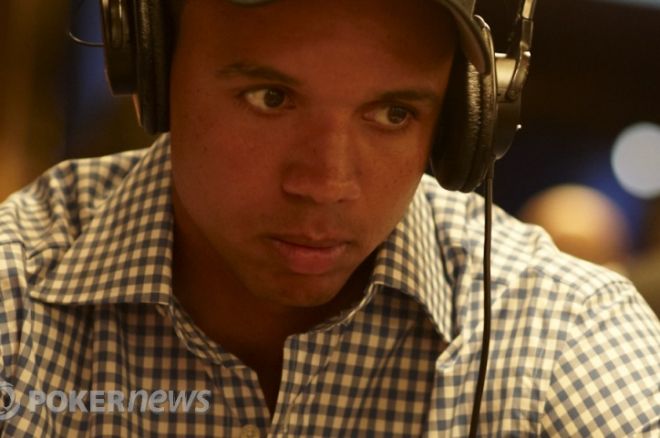 Now that the presents have been opened, the champagne bottles have been emptied and the New Year's resolutions have already failed miserably, it's time to get back to the daily grind here at PokerNews India. In the first Nightly Turbo of 2012, we're bringing you the latest from the Phil Ivey divorce settlement, another attempt from New Jersey to pass an interstate online gambling bill, and more.
In Case You Missed It
What was Liv Boeree's life like before she became a global poker superstar? Find out that and more in Part 1 of the latest Seat Open series.
How did the first Sunday Majors of 2012 play out on PokerStars? Who took home the biggest win? Find out in the Sunday Briefing.
Behnam Dayanim is a Washington D.C.-based attorney representing Groupe Bernard Tapie's interests in the United States. Chad Holloway sat down with Dayanim to discuss GBT's interest in acquiring Full Tilt Poker in the latest edition of The Insiders.
New Jersey Next in Line?
New Jersey is making progress to become the second state to legalize interstate online gambling. According to a report by the Associated Press, Sen. Raymond Lesniak is attempting to push a bill through the legislature and onto Gov. Chris Christie's desk before the current session ends on Jan 9, 2012.
Christie vetoed a similar bill in 2011, fearing that it would violate federal law, but his position could be swayed now that the government has changed its stance on Internet gambling within state borders.
Similar to the recent law passed in Nevada, New Jersey residents would need to be at least 21 years of age and be physically located within the state in order to gamble on the Internet.
On Dec. 22, the Nevada Gaming Commission approved regulations for interstate online poker, making Nevada the first state in the United States to do so.
More on this story can be found at the Miami Herald.
Phil Ivey's Monthly Paycheck
A new document filed by the ex-wife of Phil Ivey reveals that the eight-time World Series of Poker bracelet winner received approximately $920,000 a month from Tiltware before Full Tilt Poker ceased operations last year.
Luciaetta Ivey has expressed her unhappiness with the couple's 2009 divorce settlement since she discovered that Phil Ivey had contributed donations to the judge assigned to their case. Luciaetta claims that there may have been favoritism involved in the original judgment.
According to court documents, Luciaetta Ivey received about $180,000 a month as taxable alimony from Phil's Tiltware payment, while Phil kept the remaining $740,000. Luciaetta claims the spousal support payments stopped in April 2011, around the same time Full Tilt Poker's operations in the U.S. were frozen by the Department of Justice.
Phil Ivey filed a response in December which showed that alimony for Luciaetta was taken from money Phil received from Tiltware. However, if the payments from Tiltware ended, Luciaetta's alimony would cease, according to the response from Phil Ivey's attorneys.
We have more on this developing story at PokerNews.com.
Dusty Schmidt Returns to Golf
One of online poker's most respected grinders and instructors has decided to put poker on hold and return to his first love in 2012. Late last week, Dusty "Leatherass" Schmidt wrote in his blog that he plans to take another shot at professional golf, a career he was forced to give up seven years ago after suffering a heart attack.
"I came to the realization that I love golf infinitely more than I love playing poker," Schmidt wrote. "With that, I have decided to return to golf and use all of what poker has taught me to try and become the best I can be (whatever that is) at the game of golf.
"At this point in my life, I am 30 years old and the chances of having a career on the PGA tour are fading fast, but it isn't over yet. My chances are infinitesimally small of making the big time, but I have overcome far longer odds before in my life. I won't let that intimidate me."
Schmidt has won more than $3 million playing online poker and boasts that he's never had a losing month on the felt. In his teens, Schmidt was a top-ranked golfer and even broke two of Tiger Woods' junior records. In his first golf tournament of 2012, Schmidt will travel to California to compete in the Golden State Tour event at Temecula Creek on Jan. 3.
Read Schmidt's full blog at dustyschmidt.net.
PokerStars Changes VIP Model for 2012
If you noticed anything different at PokerStars' ring games since the turn of the new year, it's likely because the site made some changes to its VIP Program on Jan. 1.
Late last week, PokerStars announced that it was changing its VPP program from the "dealt" method to the "weighted contribution" method, which significantly changes how VIP points are allocated at a ring game table. With the new system, players who contribute a lot of money to pots will receive a larger portion of the VPPs than tighter players.
The previous "dealt" method awarded VPPs to everyone dealt into a hand, regardless of whether they contributed any money to the pot. Now, players who don't put any money into the pot won't receive any portion of the VPP distribution.
Get more information about the new program at PokerNews.com.
Webcasts Return for PokerStars Caribbean Adventure
The PokerStars Caribbean Adventure returns to the Bahamas this week, and those unable to make the trip to Atlantis will again be able to catch the action on near-live webcasts during both the $10,000 Main Event and $25,000 High Roller.
Joe Stapleton and James Hartigan will be joined by Daniel Negreanu in the commentary booth when the Main Event final table airs on Friday, Jan. 13 at 1340 EST (1840 GMT). They'll return for the High Roller final table on Saturday, Jan. 14 at 1340 EST (1840 GMT). Both webcasts will be hosted on PokerStars.tv and aired in English, Spanish, German and Russian.
The PokerStars Blog has more.
We Are Poker
Last week, PokerStars launched a new global ad campaign by introducing a pair of flashy adverts featuring several members of Team PokerStars Pro. Among the players appearing in the minute-long ads include Daniel Negreanu, Vanessa Rousso, Liv Boeree, Jose "Nacho" Barbero, Ivan Demidov and Bertrand "Elky" Grospellier.
The ads were announced via Twitter and instantly grabbed the attention of the poker community. One ad, titled East vs. West, features Negreanu playing heads-up against Demidov in a warehouse in front of several onlookers. The other, named Nacho vs. Brazil, shows Barbero facing off against an opponent in the raucous streets of Brazil.
PokerStars says the ads will be hitting television screens globally in the near future. Here's a look:
Read more about the We Are Poker campaign, and watch the Nacho vs. Brazil ad at PokerStars.com.