The Nightly Turbo: Gus Hansen Loses $1.89 Million Pot, Tapie Comments on FTP, and more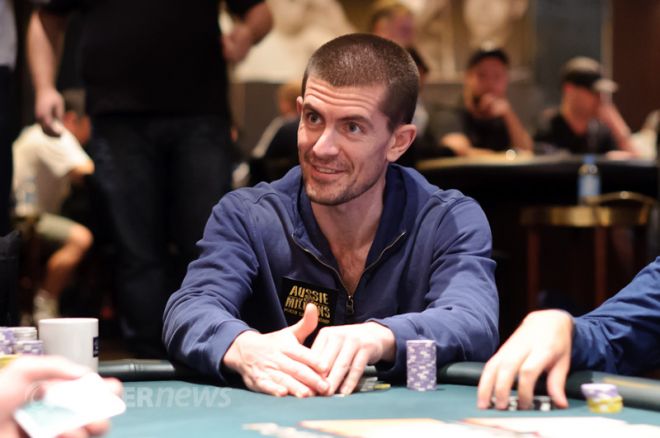 Now that Super Bowl Sunday is behind us and Phil Hellmuth's bookie is swimming in a pool of money, it's time to get back to business. In this edition of the Nightly Turbo, we bring you a seven-figure pot involving Gus Hansen in Macau, Laurent Tapie confirming reports about poker pros owing money to Full Tilt Poker, and more.
In Case You Missed It
Several U.S. states are considering legalizing intrastate online poker. U.S. Digital Gaming's Richard Bronson explains why at least one will have an operation up and running before the end of 2012.
How did the Sunday Majors play out on PokerStars? Who took home the biggest win? Find out in the Sunday Briefing.
The PokerStars European Poker Tour Deauville Main Event played down to a final table on Sunday. Find out who was still in contention for the €875,000 top prize in our Day 5 recap.
Why has poker exploded in Macau recently? Team PokerStars Asia Pro Celina Lin gives her take in the latest edition of Open Seat.
Gus Hansen Building Massive Pots in Macau
Gus Hansen made a triumphant return to poker earlier this year by winning millions in a series of marathon cash game sessions in Macau. That rush has apparently hit a blip, however, as the Great Dane wrote in his blog Monday that he lost a pot worth HKD$14.7 million ($1.89 million) during a no-limit hold'em game over the weekend.
We'll let Gus explain what happened:
With blinds of 10K-20K I encouraged "Under the Gun" to make a straddle for 40K and then I would make it 80K. The ensuing action looked good for me for just about 17 seconds — 3 blinds up against each other with just over 1 Million HK$ in the pot preflop and I am holding the pretty .

Flop and with the small blind checking and the 40K straddler betting 550K I felt my best play was to go all-in for 5.3Mill. I do not regret my all-in move, but when the small blind cold calls 3.7Mill and the bettor is counting his outs and figuring out his pot-odds, I have a BAD feeling of what's in store for me — A set and the nut-flush draw! And indeed it was, I am down to runner-runner straight or runner-runner full house — not a great spot to be in."
Gus didn't mention the names of the other two players in the pot, but he did report that his "4.5 percent (hand) didn't hit." Despite his recent downswing, Hansen has been updating his blog with daily updates from Macau.
Check it out at gushansen.me.
Tapie Says FTP is Owed $16.5 Million
On Monday, Laurent Tapie confirmed reports that Full Tilt Poker is still owed millions of dollars by several high-profile professional poker players. Tapie, who has been working diligently to complete the deal between Groupe Bernard Tapie and Full Tilt Poker, told iGamingFrance that 19 players still owe FTP a total of $16.5 million.
Tapie said that the massive amount is not an expense GBT is willing to take on, but that some of the players have worked with the investment firm to set up an installment plan for repayment. "We now hope that those who have not contacted us will do so quickly, to find the same type of solutions, so that the situation does not remain as it is," Tapie said.
To see all of Tapie's comments, check out the story at PokerNews.com.
Shootout at Houston Home Game
An argument at a poker game near Houston, Texas, ended in a shootout Sunday, leaving one man dead and two of his brothers injured.
Officials said several people were playing poker at a home in north Harris County when an argument began between Manuel Morales and others. After Morales was told to leave the game, he went to his car for a gun and returned to the residence to open fire. Three brothers were shot, one of which returned fire and shot Morales.
One of the victims died, while the other two were in the hospital Sunday in stable condition, according to authorities. Morales fled the scene and was later found at a gas station a couple of blocks away. He was taken to a hospital and is listed in critical condition.
Fox News has more.
EPT Grand Final Returns to Monaco
After months of speculation, PokerStars has announced that the European Poker Tour Grand Final will return to Monaco in 2012. The popular tour stop visited Madrid in 2011 after spending six years on the shores of Monaco, and it will now return to the Monte Carlo Bay Hotel & Casino from April 23 through May 1, 2012.
The full schedule of events has yet to be announced, but the Grand Final will be highlighted by the €10,000 Main Event. There will also be a €100,000 Super High Roller from April 23 through 25, which is expected to attract some of the top players in poker. The Super High Roller will be the first hosted by the EPT on European soil (a similar event has been played at the PokerStars Caribbean Adventure in the Bahamas).
"This will be the biggest and best EPT festival ever held, and we're putting together an incredible tournament," EPT President Edgar Stuchly said.
Read more about the Season 8 EPT Grand Final at PokerNews.com.
Play Poker With a Purpose
A group of highly-regarded poker pros have collaborated on a new instructional e-book to help raise money for charity. Annie Duke, Isaac Baron, Sorel Mizzi, Mike McDonald, Steve Gross and Tony Dunst, amongst others, have contributed their time and experience to Poker With a Purpose, a new strategy book aimed at discussing concepts necessary to become a winning poker player.
Twenty-one players discuss a variety of different subjects in the book, including cash games versus tournaments, board textures and three-betting. Three pros weigh in with their advice on seven different topics.
All proceeds from the book will go to the Green World Campaign, which focuses on raising the living standards for the rural poor. You can buy your copy for $9.99 at Amazon.com.
Ready. Set. Go!
The race for the 2012 Asia Player of the Year award begins this month with the Macau Poker Cup: Red Dragon series from Feb. 18 through 26. The event, hosted by PokerStars Macau at Casino Grand Lisboa, will again feature a HKD$11,000 buy-in Red Dragon Main Event which comes with a HKD$3,000,000 guarantee.
There will be nine events on the Macau Poker Cup schedule with buy-ins ranging from HKD$1,000 to $30,000. Last year's MPC had a total of 1,652 players and awarded HKD$9,553,323 (USD$1,225,000) in prize money. Both numbers set records for the MPC.
"The Red Dragon event went from 300 players in 2010 to an average of 478 players in 2011," said Fred Leung, PokerStars Country Manager for Macau. "February has traditionally been the largest MPC series each year and everything indicates that trend will continue."
The complete MPC: Red Dragon schedule can be found at pokerstarsmacau.com.
Betfair Launches iPad App
Betfair has launched an app for the Apple iPad that will give customers seamless and speedy access to the company's online betting site.
The app, which is now available in the Apple App Store, features an intuitive landing page with easy access to the most popular events along with live scores, as well as betting options mirroring those available on the website. It also allows customers to deposit and withdraw funds from anywhere within the app.
"This app is a game changer for our customers, offering them a seamless betting experience that replicates the fixed web, while making use of the unique features available on iPad," said Raj Vemulapalli, head of mobile technologies at Betfair.
"Mobile is the coming force in the betting industry and the shift from online to mobile is in many ways more exciting than the shift from offline to online."
Gaming Intelligence has more.
Poker Frauds Arrested
Two men were arrested at Sands Casino Resort Bethlehem last Friday after they were caught cheating while playing poker.
Pennsylvania State Police said that Jose Rodriguez, 46, and Sandro Alonso, 38, were spotted swapping cards with each other during a no-limit hold'em game.
Both men were charged with four counts of cheating, attempted theft by deception and conspiracy to commit theft by deception. They were arraigned and committed to Northampton County Prison in lieu of $25,000 bail.
It was the second instance of cheating at Sands Casino Resort Bethlehem in two weeks. On Jan. 20, two men were arraigned after a surveillance camera caught them swapping cards at a three-card poker table.
Check out the full story at Lehigh Valley Live.
How do the French Party?
Sarah Grant is in France covering the European Poker Tour Main Event in Deauville. Naturally, she was curious to see how the French got down at the PokerStars party.
Follow PokerNews on Twitter for up-to-the-minute news.