Five Thoughts: Lindgren's Losses, O'Dwyer on Fire, and More

PNI Editorial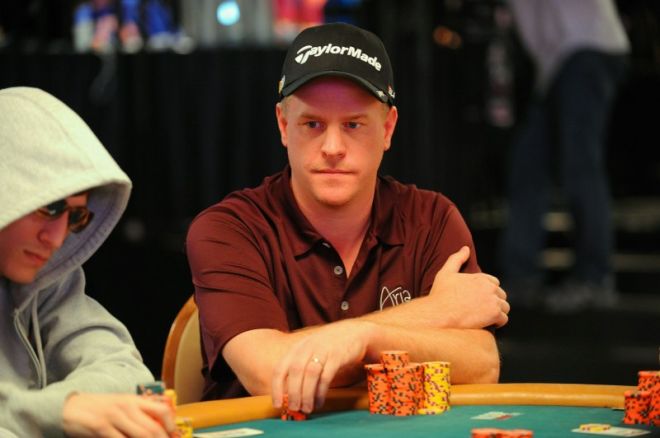 Last Thursday, a TwoPlusTwo user named "$kill Game" started a thread on the High Stakes PL/NL forum titled "Erick Lindgren owes $100k for 2p2 Fantasy Drafts, Won't Pay, Claims 'Cash Broke.'"
Several posters came forward confirming that Lindgren owed them money, and when a separate thread was made on the popular News, Views, and Gossip forum, all hell broke loose.
1. Lindgren's "money train" has left the station
We discussed borrowing and loaning money in an earlier edition of Five Thoughts, and how it will never leave poker because there are times when players don't have enough capital on them, but this is different. This isn't about staking, this is about degenerate sports gambling and ignoring outstanding debts. In fact, I'm assuming that the reason "$kill Game" posted the original thread is because he owes close to $25,000 to another poster by the name of "Limpcallcallfold."
It's all a vicious cycle.
Threads like these — especially when they're in NVG — become clogged with hate and witty responses, but thankfully Haralabos Voulgaris (who posts under the name "coltranedog") saved the day. He posted a very long, testimonial-like response on Monday that was very revealing. Here's an excerpt:
"We all knew that Edog was pretty much a piece of **** when it came to settling gambling debts. But as long as the Full Tilt money train was chugging along paying distributions, nobody wanted to speak up…Erick, well he isn't such a nice guy. If some of us (especially me) would have spoken up a long time ago a lot of the little guys who did business with him could have been spared. I am not going to go into all the details, but I have known Erick since around 2004. From 2005-2006 he owed me a really large figure. I gave him a year to get his stuff in order and he was supposed to pay the whole amount off in 2006. He didn't."
Voulgaris goes on to explain that Lindgren has paid off about 80 percent of this "really large figure," but that Voulgaris had to personally vulture final tables that Lindgren's horses were at to collect.
Obviously, Lindgren deserves the majority of the blame for the way he has allegedly acted — and he will certainly suffer the harshest consequences — but some fantasy football league owners have come forward and said they're OK with Lindgren always paying late, because he's such a big fish. Likewise, if Lindgren is a losing sports bettor, I'm certain that there are people who take his bets, knowing full well that they'll have to wait some time to collect.
This situation likely got worse and worse over time, and then became unsustainable after Black Friday.
"Interpleader", one of the fantasy football players who was owed $2,800, received the money on Monday evening via eBay from Lindgren's wife Erica Schoenberg. There's going to be a lot more where that came from — Lindgren has some damage control to take care of.
2. O'Dwyer is on fire
Finally, something good to talk about!
Since heading over to Europe in August, Stephen O'Dwyer has racked up 11 top-ten finishes (including one at the PokerStars Caribbean Adventure, which is technically Europe) and amassed over $1.2 million in cashes. His most recent finish was his second win during the streak — he shipped Denmark's World Poker Tour National Series event for DKK893,960 ($157,939).
Six of O'Dwyer's 10 largest career cashes have come in this seven-month span. His first win came in November at EPT Loutraki, where he took down a €1,000 pot-limit Omaha with rebuys event for €18,500 ($25,439). His largest cash was at EPT London, where he received $726,790 for finishing runner-up to Benjamin Spindler.
For the past two years, as the live tournament circuit in the U.S. has grown tougher and tougher, PokerNews' own Donnie Peters has argued that players should play more EPTs and LAPTs. I agree for three main reasons.
First, the fields are softer. Poker is still growing in places like Italy, Greece, Columbia and Brazil, so there are going to be more amateur players per tournament. That's an easy one.
Second, the EPT has great side events. Outside of the bigger WPT stops, usually the only tournaments with good value in the U.S. are the main events. Why hop from location to location, only playing main events when you can go to one stop for a week or two and know that you can play multiple events even if you bust from the main event.
Third, you get to see the world! This is definitely the most undervalued reason for traveling the international circuit. You only live once, and who knows when your bankroll is going to go up in flames because of fantasy football.
Congratulations to Mr. O'Dwyer for taking a chance, heading over to Europe, and crushing souls.
3. WSOP to air National Championship
Last year, the World Series of Poker beefed up its circuit schedule, and invited all the WSOPC Main Event winners, casino champions, and top point scorers to compete in a $1 million freeroll which they named the WSOPC National Championship. To top it all off, they made the National Championship a WSOP bracelet event, and Sam Barnhart took it down, banking $300,000.
This year, the WSOP is inviting the top 100 performers from the WSOP and WSOP Europe events from the last two years to enter the National Championship for $10,000. Topping the list is 2011 Player of the Year Ben Lamb, as well as a plethora of notables including Michael Mizrachi, Phil Hellmuth, Jonathan Duhamel, Jason Somerville, Jason Mercier, Pius Heinz, Sam Trickett, and many, many more.
Additionally (there's more???), the National Championship will be played right before the WSOP Main Event, which will be added to ESPN's coverage. Well played, Mr. Jack Effel. Now, the top performers have almost no excuse to skip this event unless they're deep in another tournament — nobody is going to pass up television exposure and a $1 million guarantee if they're already in the Rio.
Nobody is perfect, and the Day 1d debacle that occurred during the 2009 WSOP Main Event was unforgivable, but Effel and his team deserve a lot of credit for the changes they've made over the last two years. Despite Black Friday, the WSOP brand continues to grow, and I look forward to the National Championship being one of the more entertaining events this summer. It's going to be a great mix of circuit grinders battling for glory, and established professionals hunting for equity.
4. Ayre's Outta Here
Last week, Bodog.com was seized by the U.S. Department of Homeland Security, and founder Calvin Ayre was indicted for, among other charges, operating an illegal gambling business. The indictment cites that Bodog used payment processors in Switzerland, England, Malta, and Canada.
Ayre faces a maximum prison sentence of five years, but because of his foresight, his brand is still intact. Bodog rebranded itself as Bovada.lv in December and is still operational in Nevada. In fact, when the Department of Homeland Security seized the domain, it wasn't even operational. Ayre was several steps ahead of the game.
Perhaps these sneaky actions shouldn't be celebrated, but what Ayre is fighting for should be. In a statement released on his website, he said,
"I see this as abuse of the US criminal justice system for the commercial gain of large US corporations. It is clear that the online gaming industry is legal under international law and in the case of these documents is it also clear that the rule of law was not allowed to slow down a rush to try to win the war of public opinion."
As soon as the "right" people are benefiting from online gaming in the U.S., then we'll see legalization and regulation. Until then, it's going to continue to be an uphill battle.
5. That's cold, bro
This is what happens when Phil Laak defeats Antonio Esfandiari in a cold place:
Stay up to date on all the latest news by following us on Twitter and liking us on Facebook.