No Poker for Goans?!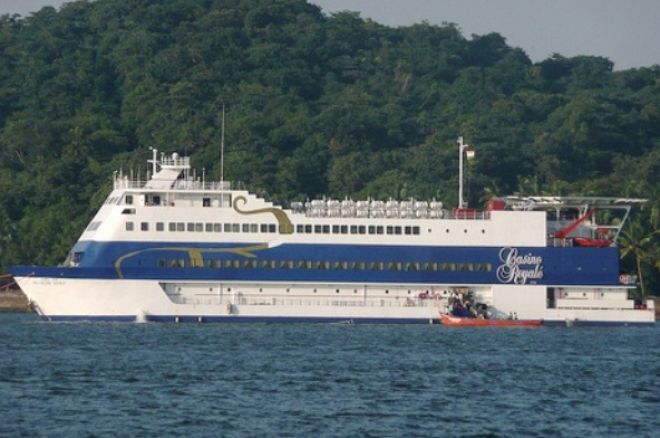 The new BJP regime in Goa may spell bad news for casinos. The new government led by Manohar Parrikar had promised in his election campaign that offshore casinos would have to move five nautical miles away from the shore. While the BJP doesn't intend to abolish casinos completely, it has raised concerns over the complications arising from violations of license agreements with its predecessors. However, it does realize that the fact that since it is such a major tourist attraction and that the state stands to earn a lot of revenue. On the flip side though, it plans to lay down rules which include barring entry to Goa residents and those below 21 years of age into casinos. This is in addition to refraining from issuing new casino licenses.
In all Goa has 6 off-shore casinos and over a dozen on-shore ones, which are mainly located within five-star hotels. The casino operators in Goa feel that banning the locals from these gaming zones is pointless. As per the Casino Association of Goa (CAG) executive member, Shrinivas Nayak, less than five percent of the casino visitors are Goans. If anything, such a rule will only promote illegal practices and possible bribery. Industry insiders, who have collectively invested Rs 1, 500, crore in the casino industry in Goa feel that it is on the verge of collapsing due to the unfavorable attitude of the state government.
In the budget on Monday, Goa Chief Minister Manohar Parrikar officially reduced the entry fee to off-shore casinos by 75%, to Rs 500 from Rs 2000. This is in an attempt to increase the footfalls, but he also upped the casino license fee by 30% making it Rs 6.5 crore from the former Rs 5 crore.
He said:
"I propose that the entry fee for both onshore and offshore casinos to be Rs 500. With this, entry fees collected from offshore casinos would get reduced. However to compensate such reduction in revenue, I propose to enhance the licence fee of offshore casinos to Rs 6.5 crore per year, thereby bringing in additional revenue of Rs 9 crore"
Parrikar feels that this will reduce the instances of non-payment of these fees and will reduce the burden on the government, who has no way of keeping a track on how many customers visit the casinos.
This decision was (obviously) greeted inauspiciously by the casino industry. "The original license fee of Rs 5 crore itself was unaffordable. How can we afford Rs 6.5 crore?! Entertainment tax has also been increased from 10 per cent to 15 per cent," said Nayak, who represents the business interests of the Pride group.
The new government's otherwise populist budget has victimized the casinos. While the hike in fees for the off-shore casinos is steep by itself, the on-shore casinos are facing bigger problems, as their fee has been hiked to Rs 2. 5 crore, from a mere Rs 15 lakh! For the past few years, Goa had been emerging as a major tourism and entertainment hub, and was also readily finding investors. However, with the hike in taxes, investors are sure to be apprehensive about putting money into the state.
It will be fascinating to see how the new BJP led government deals with its own hypocrisies, especially after its own women's wing opposed the Congress, who wished to promote these casinos. On one hand it must stand behind its ideologies and principles and oppose these casinos. But, unfortunately for them, they cannot negate the fact that these gambling houses do bring in a lot of revenue to the state government, in addition to benefiting the tourism industry and stimulating the economy by providing employment to a vast number of people who work as service staff, maintenance staff, dealers etc at the casinos. Too bad for the casino industry, as they have to deal with these and more policies in the meantime, as the lawmakers struggle to make up their minds about what is right and what is more profitable.
Until then it's going to be a wait-and-watch by casino owners and players.