PokerStars.com European Poker Tour Madrid Day 4: Ricardo Ibañez Leads Final Table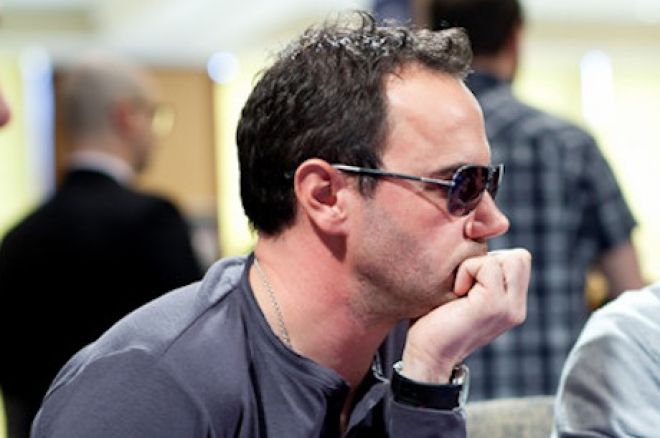 Day 4 at the PokerStars.com European Poker Tour Madrid was a day for real poker, for purists of the game where the men are separated from the boys. The final table days are great and all, but once a player has made an EPT final table that's achievement enough in itself for some. The decisions one has to make to get to that final table take nerves of steel and a steady betting hand, and an equally steady mind.
Friday's action was fast paced all the way through the day, with big hands, big bluffs and big statements from some players. The feature table belonged to Ricardo Ibañez, or so he would claim. The Spaniard ran very well, flopping three sets to claim large pots sending his stack to more than two million. He showed he can play without cards, too, when he five-bet Bruno Lopes off hand and then flashed the
before saying, "I own this table!" A brave claim with Mike McDonald sitting opposite. Ibañez finished as the chip leader with more than three million.
And now to McDonald. He had had a very up-and-down day before a very down moment that ended play for the day. His stack was in danger more than once and it looked as if his final place was secured when he managed to double-up with
versus Ibañez's
, before McDonald eliminated the dangerous Taylor Paur. The EPT double dream ended for the Waterloo, Canada, resident when his pocket tens failed to beat Andrei Stoenescu's ace-king despite flopping a set. Stoenescu flopped Broadway and turned a flush.
Javier "El_Cañonero" Dominguez came back as Friday's short stack and managed to last a while, but the PokerStars Team Online representative fell in 21st place. He was followed to the exit by talents such as Yury Gulyy, Clayton Mozden, the aforementioned Paur, and Tristan Clemencon.
Hopes were very high for João Paulo Simão today. He began the day as the big chip leader with a little less than two million, but his hopes were dashed by a series of badly timed bluffs. He was very exciting to watch throughout this entire tournament and will be welcomed back on the EPT any time he wants. His exit hand came moments after two bluffs saw his stack chopped in half, and then in half again. He squeezed with ace-nine only to be called by Jason Duval with ace-ten.
Fraser Macintyre will start the final table second in chips thanks to being one of the main beneficiaries of Simão's bluffs. He also won a big hand against Duval, who squeezed over the top of a raise that picked up two calls. He ousted all but Macintyre, who was on the button. Duval bet all three streets with king-high and was called all the way by Macintyre who hit top pair on the flop.
Frederik Jensen, Ilan Boujenah and Nicolas Levi will be three of the most feared players on Saturday. All have major tournament final table experience but each have failed to close before. Expect a determined performance from them.
Here's how the final table will line up on Saturday:
| Seat | Name | Chips |
| --- | --- | --- |
| 1 | Ricardo Ibañez | 3,216,000 |
| 2 | Frederik Jensen | 2,144,000 |
| 3 | Fraser Macintyre | 2,473,000 |
| 4 | Bruno Lopes | 1,452,000 |
| 5 | Andrei Stoenescu | 1,974,000 |
| 6 | Ilan Boujenah | 1,382,000 |
| 7 | Jason Duval | 963,000 |
| 8 | Nicolas Levi | 709,000 |
The remaining eight will return Saturday at 1200 CET (0400 PST) where they will play down to winner. They are all guaranteed €48,000 but you can bet your bottom dollar that tonight they'll be dreaming of €545,000. As always, PokerNews will be on hand to bring you every major play, so please join us back here then.
Follow PokerNews India on Twitter for up-to-the-minute news.