2012-13 Indian Poker Calendar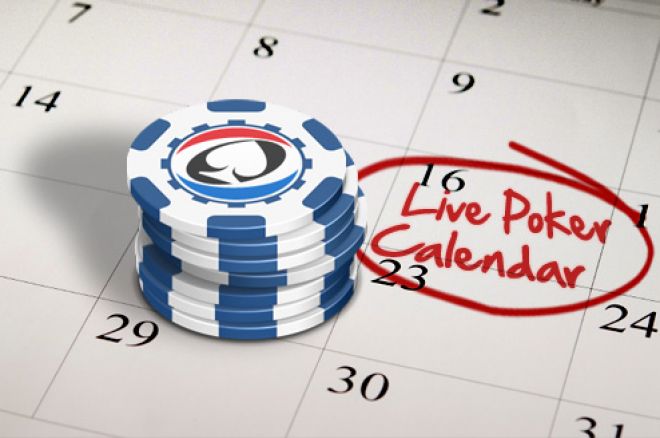 Goa is turning out to the mecca of poker in India at least as far as tournament events are concerned. There is plenty of action available if you are a tournament poker enthusiast. The three main centres where all the events take place are the three offshore casinos located on the Mandovi River.
Here's a listing of the upcoming tournaments in Goa:-
DECEMBER
Asian Poker Tour, Goa
03 - 09 Dec, 2012
Casino Royale
Schedule and details here.
PokerGuru Tour Season 2
13 - 16 December, 2012
Casino Royale
Schedules and details here.
JANUARY 2013
India Poker Championship
23 - 27 January, 2013
Casino Royale
Schedules and details here.
Check out the definitive Goa Poker Guide for directions to the above venues and contact details.