Report: Groupe Bernard Tapie Ends Negotiations with DOJ; PokerStars Buying FTP Assets?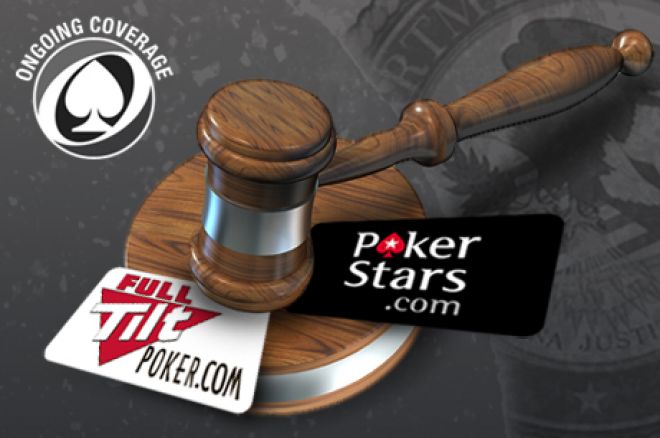 Group Bernard Tapie Managing Director Laurent Tapie confirmed Tuesday that negotiations to purchase Full Tilt Poker's assets from the Department of Justice have officially ended, a move that could potentially pave the way for PokerStars to purchase the assets of its former competitor.
According to a statement issued by Groupe Bernard Tapie, the drawn-out deal with the DOJ fell through due to "unresolvable" legal complications and failure to agree on player repayment plan. Tapie was supposedly in the final stages of negotiations with the DOJ and preparing to re-launch the embattled poker site in the near future.
"GBT proposed a plan that would have resulted in immediate reinstatement of all ROW (rest of the world) player balances, with a right to withdraw those funds over time, based on the size of the player balance and the extent of the player's playing activity on the re-launched site," GBT said in the statement. "All players would have been permitted complete withdrawal of their balances, regardless of whether they played on the site, by a date certain, and 94.9 percent of ROW players would have been fully repaid on Day 1. DOJ ultimately insisted on full repayment with right of withdrawal within 90 days for all players– a surprise demand made in the 11th hour, after months of good-faith negotiations by GBT."
The complicated sale of Full Tilt Poker had dragged on since last November when GBT agreed to purchase the forfeited FTP assets from the DOJ for $80 million. In the end, Tapie says the purchase price, along with the substantial amount of cash needed to re-launch FTP, were "too substantial to overcome."
In addition to that shocking news, rumors began swirling Tuesday that PokerStars had swooped in and purchased Full Tilt Poker's assets for $750 million from the DOJ. Following initial rumors started in a TwoPlusTwo thread, ChiliGaming CEO Alex Dreyfus posted via Twitter that $330 million will go toward the repayment of players, while the rest will settle the outstanding charges against PokerStars.
Terms of the deal have not yet been confirmed. PokerNews reached out to the Department of Justice on Tuesday, but a spokesperson declined to comment.
We'll bring you more on this story as it develops. Follow PokerNews India on Twitter for up-to-the-minute news.