Thrilla in Manila III - APT Philippines Day 1a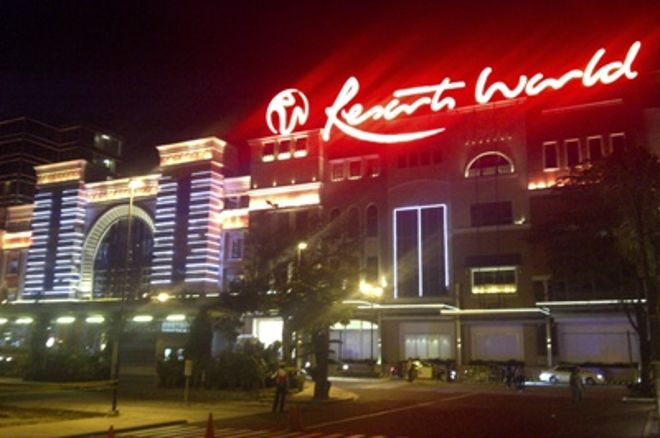 After an exhausting journey, there was no way I was staying awake for too long. The heat of Manila additionally put paid to any plans of hitting Resorts World Manila to check on the progress of the Indian contingent on Day 1a of the APT Main Event.
Of course the big news over the past couple of days was the super high roller event called the Manila Millions which featured a HK$ 1 million (INR 67.1 lacs) buy-in. Some of poker's biggest names came down for this event including Phil Ivey, Tom Dwan, John Juanda, Johnny Chan, Nam Le and APT's new ambassador Joe Hachem. There isn't an exact figure available about the final number of participants but 30 players did take to the felt at the start of this tournament. There may have been a few more but it's quite likely that the number did not cross 40. This was also evidenced from the number of payout for the event which was the Top 5 finishers. At the end of a long day and a hard fought headsup battle which lasted for over an hour, it was Allan Le (brother of Nam Le) who outlasted the field and took home a massive HK$13 million for his first place finish in the inaugural Manila Millions. In the final hand of the night China's Devan Tang moved his stack of 800,000 all in with
only to run into Le's pocket Queens
. The last board of the night
ensured that Le's hand was best and with that his biggest tournament score till date.
The Main Event of the APT also took place with the first of two starting starting days taking place earlier today. From a total of 112 players, only 59 have survived to move onto Monday's Day 2. Australia's Oliver Speidel who won the Manny Pacquiao World Poker Event in Manila back in December 2011 and followed that up with a win at the Aussie Millions Main Event in January, demonstrated that he continues to be in great form ending the day as chipleader with just over 94000 chips.
As far as the Indian contingent is concerned, I ran into Abhishek Goindi later in the evening at the hotel. He informed me that he had busted out in the penultimate blind level of the day. WIth big slick in the small blind, Goindi flatcalled an initial raise by a player, expecting the short stack (about 6k) next to him to go all-in. After creating that spot for him, Goindi shoved his stack into the middle only to be called down by the inital raiser who had pocket Aces. That was it for Goindi's run on Day 1a however he does intend to re-enter on Day 1b. He will find company in some of the bigger international pros like Nam Le, JC Tran and Joe Hachem who were also eliminated on this first starting day.
The two other known Indian players who made it to Day 2 are APT Goa winner Sangeeth 'Samoh' Mohan as well as Bobbe Suri. Samoh was at # 21 of the final 59 Day 1a survivors building himself a pretty decent stack going of about 32000 chips whereas Bobbe has at # 32 has just under 22000 chips to his name. Sam will be playing Day 1b of course and hopefully will be able to share some more info about the day's play whenever I get a chance to meet him in the break.
Right now its time to kick back and relax with a few drinks watching a talented band play some hit tunes as we await the arrival of a new day.
Till then...
Click here to read previous posts and for more pictures.