Thrilla in Manila V - Day 2 APT Main Event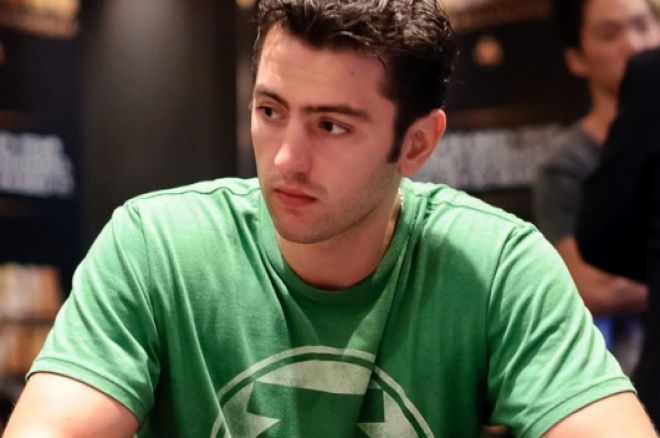 Peter Abraham is in the Philippines for the APT and APPT and this is the fourth in a series of posts he will be writing as part of this poker+travel blog.
It seems like the man from Down Under can do no wrong! Oliver Speidel who ended Day 1a as chipleader (and 2nd across both starting days) continued his great form building up to a massive stack of 378,000 to end Day 2 firmly in the top spot. Earlier in the day though it was almost the end of the road for Speidel when he committed his entire stack with two pairs. Tommy Le had him dominated with a flopped straight but the poker gods chose to bestow some luck on the Aussie when he hit runner-runner to make a flush. That pretty much set things in motion for his momentum on Day 2. Playing and catching cards, Speidel ensured that he took full advantage of his hot streak. Both him and second chipleader, Korea's Han Wook Kim who is at 318,000 chips at the end of Day 2, have a commanding lead over the rest of the field. Local player Janno Alvares is a shade under 194,000 chips making him a distant 3rd to the two chipleaders.
Day 2 did not prove to be gainful for the Indian contingent as Bobbe Suri, Abhishek Goindi and Sameer Rattonsey crashed out of the Main Event. Goindi lost a flip when his Tens got busted by his opponents AQ when a Aces The lone Indian hope is APT Goa winner Sangeeth 'Samoh' Mohan who took a bit of a hit in the late stages of the tournament, but continues to gamely hang on with a stack of 41,000 chips.
So 42 players manage to survive from the 137 that started the day. 27 players out of the 42 will go home with some share of that US$ 615,000 prizepool. The day was a bit of a downer in that only 1 out of the 4 Indians left in the field made it into Day 3. The good thing though is that Indian players are making their presence felt in these overseas tournaments and that can only be a good thing for the future of this sport back home.
In other news, I apparently can giggle like a little schoolgirl. As we were passing the gaming floor, Joe Hachem was coming from the opposite direction. Having missed my chance on earlier days, this time I literally blocked his path and did the whole I-am-such-a-big-fan giggle and requested him for a picture. A very classy guy is Joe Hachem and he really is one of the better ambassadors of this beautiful game.
So that's it for Day 2 and now we cast our eyes in the direction of tomorrow in hopes that Sangeeth Mohan's good form continues and gets him past Day 3 of this APT Main Event. Play will end on Day 3 when we have the final table.
Till then...
Click here to read previous posts and for more pictures.