PokerNews Offers Media Photo Packages for 2012 World Series of Poker
Rohan Das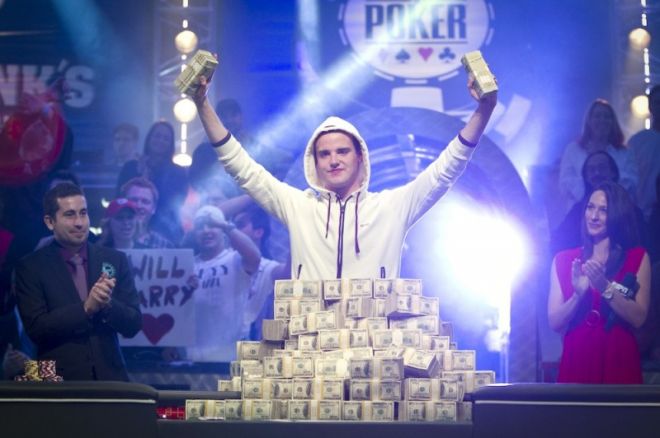 For the second year in a row, PokerNews is proud to be the World Series of Poker's Official Photographer. This year, PokerNews is offering a number of photo packages to media members who wish to use PokerNews' photos in their publications.
PokerNews employs a talented team of photographers with many years of experience in poker photography. At the 2011 WSOP alone, our team shot 100,000 photos. Want photos from the beginning of the WSOP schedule, but you won't have a photographer there the whole time? PokerNews will be photographing every moment of all 61 bracelet events.
PokerNews has built an extensive archive of WSOP photos. The searchable galleries are updated daily and fully automated. A wide variety of photos will be available from each event of the 2012 WSOP, including head shots, final tables, winners' photos, professional portraits, and lifestyle photos.
By purchasing a PokerNews 2012 WSOP photo package, your publication can save on the cost of hiring a dedicated photographer or paying for photos "a la carte." PokerNews wants to help you meet all of your photography needs, so custom packages can be created and one-on-one service is available.
If your company would like to use PokerNews' photos for the entire WSOP, you will have unlimited access to the galleries (~100,000 photos from the entire Series). Other packages include Final Tables, which offer 15 photos per event; WSOP Main Event Final Table, which offers full and unlimited access to the Main Event Final Table photos; and WSOP Europe, which offers full and unlimited access to photos from the World Series of Poker Europe.
For terms and pricing contact:
Web: photos.pokernews.com
Email: photos@pokernews.com
Twitter: @PokerNewsPhotos
Follow PokerNews India on Twitter for up-to-the-minute news.