Stay Stacked: Music for the Mind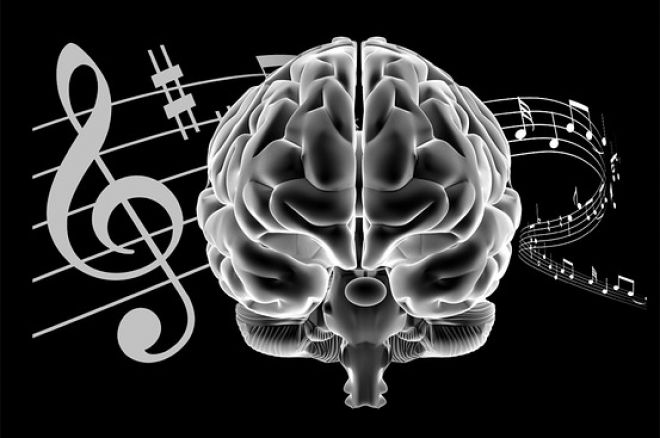 There's no denying that music has an influence on our moods and motivation. Whether it's turning up the beat for a second wind at the gym, a sad love song to release a few tears while you're alone in the car (or is that just a girl thing?), or some old-school favorites to get a dance floor started.
Countless studies have been conducted to prove or deny claims that music helps with concentration. Some go as far as claiming music makes us smarter — like "The Mozart Effect," where some people say listening to classical music will increase brainpower. It's now considered a myth by most.
Although music may not make us smarter, it has been proven that classical music, particularly from the Baroque period such as Antonio Lucio Vivaldi and Johann Sebastian Bach, feature musical timing that mimics a human heart beat and creates a relaxing atmosphere in which to learn. This timing activates both the left and the right brain, allowing more information to be absorbed. In fact, learning potential increases a minimum of five times when using music with 60 beats per minute, according to The Center for New Discoveries in Learning. (Source: Laurence O'Donnell for Brain & Mind Magazine.)
Whatever studies may say, I simply know that music helps me with all sorts of moods or states of mind: happy, sad, energetic, or motivated, so why not focused? I've found that listening to music with no lyrics, and with a gentle and continuous composition is most effective for me, and for most others, hence the strong beliefs that classical music is ideal for focus. Music that has a lot of lyrics and/or heavy changes in tempo can actually be distracting, creating an adverse affect.
If you take a look at the comments on the following Mozart video, it seems that almost all of its 23.5 million viewers are those studying for finals. Admittedly, this was my first time at trying out this particular song and I have to say it really did help me pull my thoughts together and focus on my task of writing this article. Quite fitting, hey?
The results that you see will depend heavily on your own personal tastes, so trial and error is key to forming your ultimate soundtrack. The sweet wonder of YouTube is that endless assortments of options are at hand, for free, for you to play in the background as you try to focus. Another gem I came across is by Norman Durkee, a Seattle composer, who created the following clip, which "takes you on wondrous musical journeys."
Do you have any tracks that help you stay focused? We would love to hear about them, so please feel free to share in the comments box below.
Image Source: The Panther Lab Music