Proposed Bill Seeks to Ban Goans from Casinos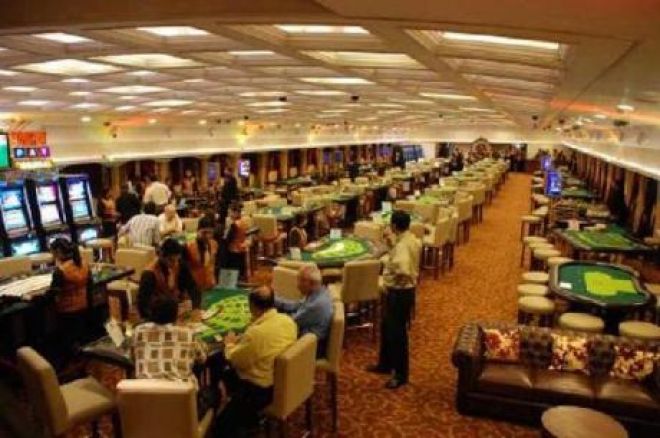 Announcing that a proposed bill seeks to impose a complete ban on the entry of locals into casinos, Goa Chief Minister Manohar Parrikar today said only the tourists checking into hotels will be allowed there. "The casino passes will be made available in the hotels. Those who come here just to play at the casinos will not be allowed. They will have to check into hotel," Parrikar said, revealing provisions under the Casino Bill, to be tabled during the ongoing session of Goa Assembly. The Chief Minister said there will be a complete bar for locals. Even the under-21 years tourists would not be allowed. Those found at casinos without pass would pay a stiff penalty. Parrikar said that the owner too would be fined heavily in such cases. In the recent budget, BJP government had cut the price of casino pass from Rs 2,000 to Rs 500, which drew criticism from the right-wing groups. The coastal state has 14 casinos, six of them off-shore, on the ships anchored in river Mandovi.
This announcement however, failed to draw any applause from the activists in the state who are calling for a complete ban on casinos in Goa. Anand Madgavkar of AamAadmi Aurat Against Gambling (AAAAG), a group opposing casinos for quite a while, said, "All casinos in the state should be banned." AAAAG had in March condemned the decision of chief minister Manohar Parrikar to reduce the casino entry fee from 2,000 to 500 in Budget 2012. AAAAG's convenor Sabina Martins said, "AAAAG's stand has been very clear. We want the government to revoke the amendment that permitted casinos in Goa in the first place." "A crime is a crime, whether committed by Goans or non-Goans. And it is being committed on Goan soil," she added.
Auda Viegas, president of Bailancho Ekvott, echoed this view. Viegas said, "I think the whole policy on casinos should be changed. We have been crying hoarse that we don't want casinos in Goa in the rivers or in the hotels." She felt the ban on those below 21 years entering casinos will not work. "If the government has not yet managed to prevent children from entering bars, how are they going to prevent people from entering casinos? No one carries their birth certificate with them. The government will not be effectively able to ban anybody from entering," said Viegas.
Valmiki Naik, Goa coordinator of India Against Corruption, said, this may be a welcome first step but added that everyone should be banned from entering casinos. Naik also felt all the casino advertising from public property such as traffic barricades should be removed to reduce the temptation of visiting casinos.
Realistically, it will be big challenge for the government to enforce this mandate if the bill gets passed. One of the immediate problems would be tackling the entry situation for non-Goans who spend a considerable time in the state and even reside there for the better part of the year. If they are part time residents and home-owners, how would such people go about procuring casino passes which will, as per the proposed bill, only be given to hotels? There might also be instances of locals creating IDs like driver's licences from other states in order to prove that they are not locals in an attempt to gain entry into the casinos.
The coming weeks and months will be a wait and watch scenario for everyone directly or indirectly connected with the casino industry.
Source: Times of India, IBN Live
Image courtesy: Casino Royale