Tony G Takes on Former NBA Player to Celebrate TonyBet Opening in Estonia
PokerNews Staff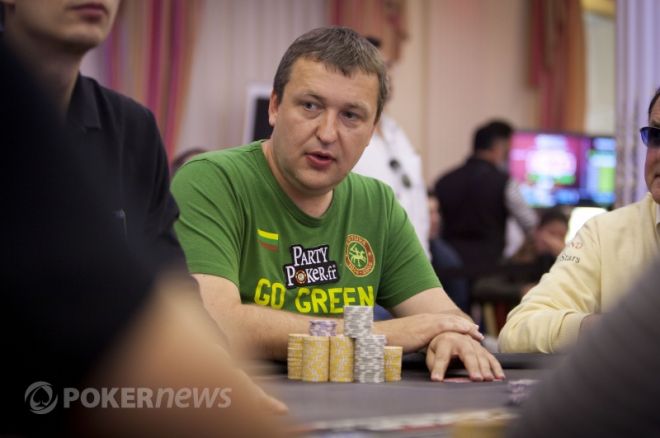 On Thursday, Tony G will celebrate the opening of the TonyBet betting shop in Estonia with a poker tournament and a challenge against a former NBA player. The opening of the TonyBet betting shop marks the first time a betting shop has ever been opened in Estonia.
Tony G will take on Martin Müürsepp on the felt, as well as challenging him on the basketball court. Müürsepp is the only Estonian who has ever played for the NBA. He was selected in the first round of the 1996 NBA draft by the Utah Jazz, but then traded to the Miami Heat. From 1997 to 1998, Müürsepp played for the Dallas Mavericks.
The challenge between Tony G and Müürsepp is one that could see the loser wind up a little "bare." The duo will first challenge each other in a three-point shooting contest and then they will play a heads-up poker match. If either one of them loses both challenges, the loser will have to run through Tallinn, Estonia's, Independence Square in their underpants.
After the challenge against Müürsepp, a six-max no-limit hold'em tournament will take place. Tony G, Müürsepp, and the top four Estonian All-Time Money List leaders, Imre Leibold, Marek Kolk, Raigo Aasmaa, and Henri Kasper, will all take part in the tournament. It's a winner-take-all turbo format where the winner will pocket €1,000. There will also be a €500 bounty on Tony G's head.
EE.PokerNews.com will live stream on a 15-min delay and bring you live blog updates from the event. The exact time is not scheduled yet, but will begin between 1700 and 1800 EEST (0700 and 0800 PDT) on Thursday.