World Poker Tour Announces Inaugural Event in China
PokerNews Staff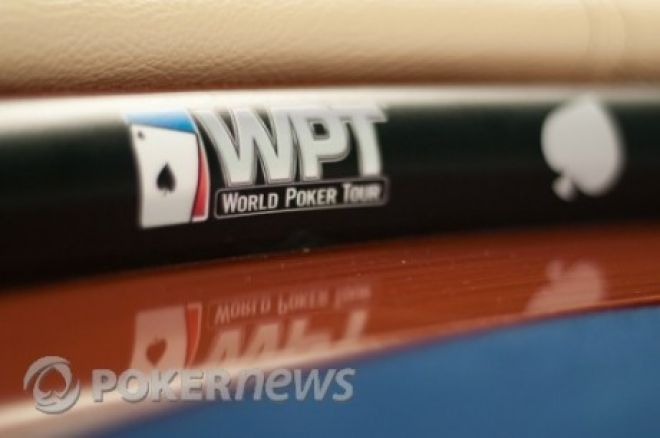 The World Poker Tour has announced the addition of an exciting new location to its Season XI calendar. From Dec. 14 through 17, 2012, the WPT will host a tournament at the MGM Grand Sanya Resort on the tropical beaches of Sanya, Hainan Island, China.
The event, called the WPT National China Poker Tournament: Sanya, will mark the first World Poker Tour tournament ever held in China. A buy-in for the inaugural event has not yet been determined, but tournament organizers believe a total of more than 60,000 Chinese players will be competing for the 500 available Main Event seats, and the size of the prize pool will be unprecedented.
"WPT National China Tournament Sanya demonstrates the exploding popularity of WPT National and Regional events, which provide players around the world with the opportunity to compete in affordable, world-class poker tournaments," said WPT CEO Steve Heller. "We are very excited about the potential of this tournament as there are thousands of players in China who aren't able to play in large tournaments such as this without having to deal with the expense and hassle of traveling out of the country."
"WPT National China Tournament Sanya is filling a void in the Chinese poker community, and we hope this will be the first of many similar events World Poker Tour will hold in China in coming seasons," Heller added.
Here's a look at the updated schedule for the remainder of the World Poker Tour's 11th season (subject to change):
2012 World Poker Tour Season XI

| Tournament | Date | Buy-in |
| --- | --- | --- |
| WPT Emperors Palace Poker Classic | Oct. 22 - 26 | $3,600* |
| Jacksonville bestbet Fall Series | Nov. 9-13 | $3,500* |
| WPT Copenhagen | Nov. 12-17 | 26,250 DKK* |
| WPT Montreal | Nov. 23 - 26 | $3,300* |
| WPT Mazagan | Nov. 26 - Dec. 1 | €3,500* |
| WPT Prague | Dec. 3-8 | €3,300* |
| Five Diamond World Poker Classic | Dec. 17-22 | $10,300 |
*Re-entry event
Follow PokerNews on Twitter for up-to-the-minute news.