2012 October Nine: Robert Salaburu
PokerNews Staff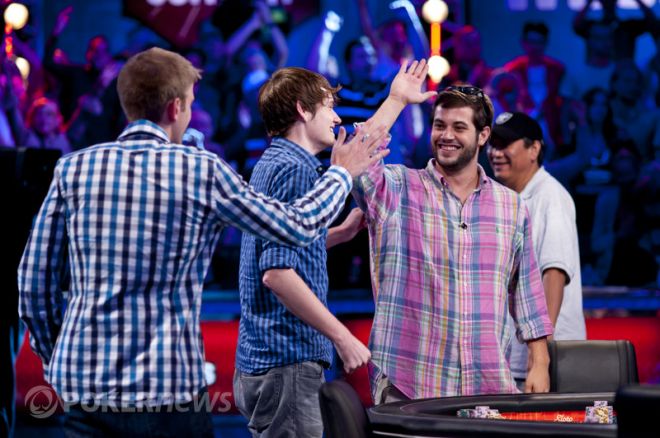 The 2012 World Series of Poker Main Event final table lacks the star power of recent years, but this year's October Nine shouldn't disappoint in the entertainment department.
If you've been following the coverage on ESPN the past couple months, you know the name Rob Salaburu. The 27-year-old from San Antonio, Texas has been painted as the wild and crazy table captain during his deep run in the Main Event. His constant table chatter and bizarre table actions have put many opponents in uncomfortable spots, helping Salaburu earn not only the first WSOP cash of his career, but also a seat at poker's most coveted final table.
Salaburu enters the final table seventh in chips with 15,155,000. We caught up with him to find out what he's been up to leading up to the Main Event final table.
You've been a poker pro for about seven years now. How many WSOP Main Events have you played? Was making the final table something you ever imagined?
This was the second time I have played the Main. I guess everyone imagines making the final table ... but no I didn't think I would. I have played a decent amount of live tournaments and this is my first WSOP cash so might as well final table the biggest event ever.
You looked ecstatic when you secured a seat at the final table. Explain how you felt during that moment.
I was so pumped. It's hard to describe in words. I lost a massive flip with 13 left and was not going to give up after that so it was great to "cross the finish line" and make it in.
At what point during your deep run did you realize that you had a legit shot of making the October Nine?
With around 100 left I was keeping in the top four in chips for a couple days at the point and just really thought I had a shot.
You have some unusual mannerisms at the table. Perhaps the most noticeable is how quickly you act and make decisions during a hand. Is that part of your game to throw off opponents?
I guess it works to throw people off. I just like to play fast; I want to get to the next hand and the best way to do that is finish the one you're on [laughs].
I feel like my table talk is huge at some points ... Anything you can do to distract somebody to get them off their game helps.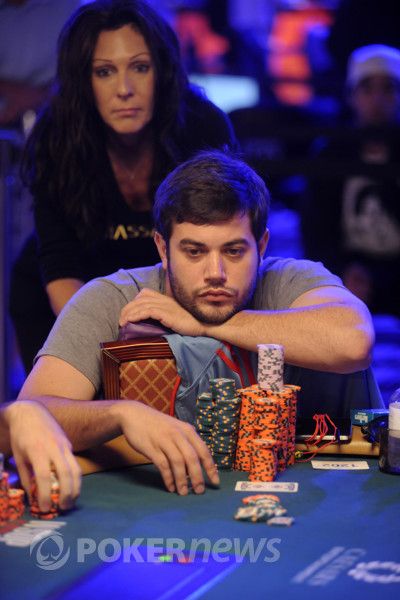 Your style and personality at the table makes you sort of a polarizing figure with poker fans watching the ESPN coverage. Is that the real you or were you playing to the cameras at all?
I think ESPN does a good job of editing. They want to make me the villain because I'm outspoken at times and I make for good TV, but I am pretty crazy. If you go back and ask the tables I played on everyone enjoyed playing with me, and the few that didn't would tell you. In real life most people like me.
We know you recently made a deep run in a Heartland Poker Tour event in Daytona Beach. How important was it to get some final table experience leading up to the Main Event?
It felt good to run deep again. I was playing great and making the final table was a bonus. I wanted to get one more live tourney in before the Main Event so it was good.
What else have you been doing to prepare for the final table?
A lot of relaxing actually. Just bouncing ideas off my friends and doing some work in the math department of the game.
Did you consider getting a coach like some of the other October Niners?
I got coaching from multiple people that are great at the game. They gave me their insight and I took what I needed out of it. I don't have a specific guy that I go to or anything like that. Just multiple minds.
What means more to you: the glory of being the world champion of poker or the $8.5 million top prize?
I think they both mean a lot. But I can't do much with a bracelet so give me the cash.
Finally, talk a little bit about your deal with RunGoodGear. How did that sponsorship deal come about? And what do you think about the "You Lost Bro" t-shirt?
We had been talking and I like the company. I love the "You Lost Bro" shirt. All my buddies had been telling me that anyway so now they can have a shirt with it on it.
PokerNews will be live blogging from the October Nine Final Table, which you can view in our Live Reporting Section. Don't forget to follow us on Twitter and like us on Facebook.