2012 WSOP October Nine: Andras Koroknai's Controversial Path to the Final Table
PokerNews Staff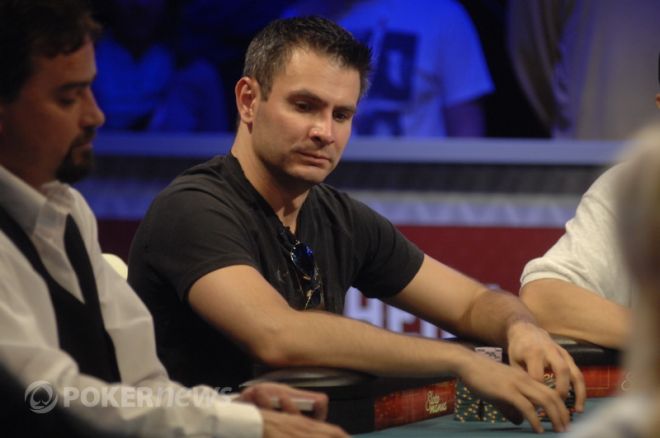 Andras Koroknai, 30, enters the final table of the 2012 World Series of Poker Main Event second in chips with 29,375,000. A native of Debrecen, Hungary, the professional poker player has $39,371 in WSOP earnings and only two previous WSOP cashes including a 339th-place finish in the 2010 WSOP Main Event.
In 2010, Koroknai won the World Poker Tour L.A. Poker Classic, earning $1,788,040 for the victory. In his post-win interview, Koroknai told the WPT crew, in Hungarian, that he will, "Spend it [the prize money]. All of it."
With at least a ninth-place finish in the Main Event, Koroknai has nearly $2.6 million in career live tournament earnings. He ranks first on the Hungarian all-time money list, just above Denes Tamas Kalo and Richard Toth, and if he wins, he'll crack the top 20 on the global all-time money list.
Before becoming a professional poker player, Koroknai was a self-employed computer engineer who worked with his uncle. After a moped accident in Greece, Koroknai decided to start playing poker full time. Now, he plays mostly in high-stakes cash games.
In an interview with WSOP.com, Koroknai was asked when he thought that he was going to be a member of the Octo-Nine. He responded by saying, "When I registered for the event, I felt like I was going to make it."
On Day 5, Koroknai and Gaelle Baumann, the final table bubble girl, played in one of the strangest hands in WSOP history. After Baumann raised from early position, Koroknai, thinking the action had folded to him in the small blind, moved all in to take the pot away from Gavin Smith. Smith quickly folded, and Koroknai mucked his hand. When he finally realized his mistake, he pulled back one of his cards. The floor ruled that Koroknai would have to forfeit his raise, but that he would remain in the tournament.
Baumann had two kings, and later said that she was chatting with table mate Timothy Adams, which is why she didn't immediately call.
ESPN documented the hand in question.
Some believe Koroknai should have been eliminated; others agree with the ruling. Koroknai told WSOP.com he "felt that the world was going to end."
On the bubble of the final table, Koroknai eliminated Baumann. According to fellow Octo-Niner Robert Salaburu, when the final 10 players were getting seated at the main table, Koroknai told him, "The French girl [Baumann] is mine."
Despite several attempts to interview him, Koroknai declined to comment on the upcoming final table.