PokerNews +EV: $67,500 on PokerStars, $10,000 on Poker770, €13,000 RaceTrack on Unibet, and more
PokerNews Staff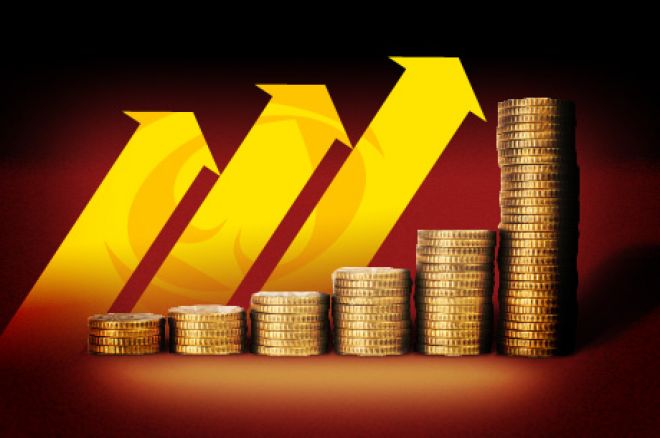 You may come to PokerNews for the best source of live reporting, videos and breaking news in the poker industry, but did you know this is also the place to come for some serious added value when looking to sign up to a new poker room? Here are some examples of the "PokerNews +EV" that's on offer this week.
Poker770's Magnificent 77
PokerNews and Poker770 have come together to bring you The Magnificent 77. This PokerNews-exclusive tournament will award the champion with a whopping $1,000 first-place prize.
The Magnificent 77 tournament will take place on Poker770 at 19:00 GMT on Oct. 27, and will boast a prize pool of $10,000. Simply because Poker770 loves the number 77, everyone will start with 7,700 chips, and the prize pool will be shared among the top 77 finishers.
To qualify, you must be a Poker770 player registered via PokerNews and simply earn 500, 770Points between Sept. 27 through Oct. 25 and a seat to the $10,000 Magnificent 77 tournament will be yours! Click the banner below for more details.
The €13,000 PokerNews RaceTrack On Unibet
PokerNews and Unibet have joined forces to bring you the exciting €13,000 PokerNews RaceTrack promotion. Take part in the €1,500 training freerolls, head straight for the €5,000 Championship rake races or compete in everything — it's really up to you!
This race has something for everyone. From Sept. 1 through Oct. 31, the PokerNews Racetrack will a total of €13,000 in cash across four PokerNews-exclusive events. Qualification is easy. Click on the banner below to discover how to get racing!
The $67,500 PokerStars PokerNews Freeroll Series
The $67,500 PokerStars PokerNews Freeroll Series is well under way, with the next $5,000 freeroll in the PokerNews-exclusive $67,500 PokerStars PokerNews Freeroll Series taking place at 14:00 ET (19:00 GMT) on Oct. 3, but you only have until midnight tonight, (Sept. 30) to meet the qualification criteria, so be quick!
If you miss out on that one, don't worry, there's another freeroll next week. Download PokerStars now to start playing for your chance to win a slice of next Wednesday's $5,000 freeroll. This series is open to new and existing PokerNews players on PokerStars. Click on the banner below to view more information, and the series schedule.
Next time you consider signing up to a new poker room, remember to visit our Online Poker Room page for our bonus code first, and be confident that you'll receive the best value promotions possible!