The International Stadiums Poker Tour is Coming
PokerNews Staff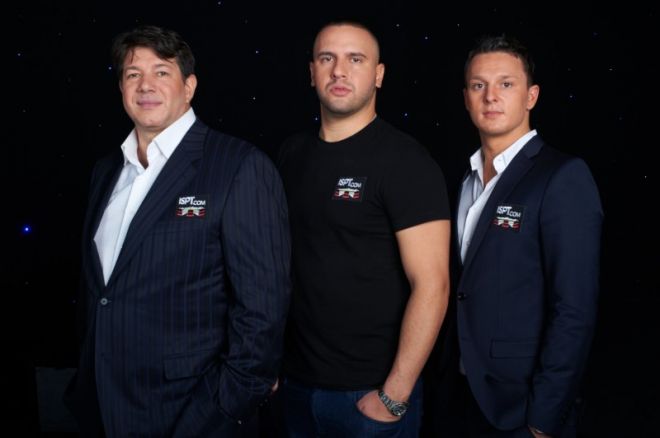 The International Stadiums Poker Tour (ISPT) wants to revolutionize the world of poker, establishing the first edition of both an online and live poker tournament in one. The inaugural ISPT will be held from May 31 through June 6, 2013, at the legendary Wembley Stadium in Great Britain — the biggest stadium in England and one of the biggest in the world, with a seating capacity of 90,000.
Set up by Bernard Tapie, his son Laurent Tapie and Prosper Masquelier, the first edition of the annual ISPT will be televised across 28 countries.
Spectacular Concept
The 30,000 players from all over the world will get together at Wembley Stadium and start competing on their laptops. After that, the 3,000 best players will leave their laptops and get together around real, authentic poker tables set up on the lawn of Wembley for the last four days of tournament.
Playing Field
To begin, during the online portion of the game, players will be given 5,000 in chips and levels will run for 20 minutes starting with 10/20 blinds. The buy-in for this online event is €600, with a rebuy and double add-on option during the first day.
It is possible to join directly into the live tournament, which holds a €6,000 buy-in. In that case, poker players will start the tournament with the average stack of the online-qualified poker players, for which 1,000 places have been reserved.
Some of the players confirmed to play in this inaugural event include the official ISPT ambassadors, Sam Trickett, David Benyamine, Michael Mizrachi and Liz Lieu:
*sponsored
To join players from across 90 different countries join together for an extraordinary poker event, head over to Poker770 and start qualifying now!
Promotions subject to local jurisdictions