APT Goa back in December; Will take place now in Casino Carnival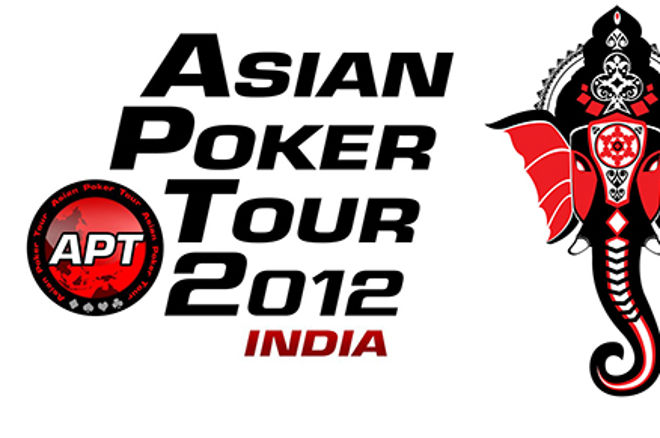 The last month of this year will see the return of the Asian Poker Tour (APT) for the finale tournament of their 2012 calendar. After successful editions in many new and existing venues like Manila, Macau, Mauritius, the upcoming Cambodia series, the APT has managed to gain a strong foothold in the Asian region.
While the tour returns to the Mandovi River in Goa, the venue of the December event has changed to the Carnival Poker room onboard Casino Carnival. This change in venues was announced by the room's management a few days ago via their social media platforms. In an email interview with PokerNews India, spokeperson for the new poker room management, Preeti Budhiraja had this to say:
Recently via posts on Facebook, we came to know that the venue of APT has been changed from Casino Royale to Casino Carnival. What is the reason for this shift considering the two fairly successful editions which took place at the Casino Royale poker room?
Casino Royale have decided they don't want to be involved in tournaments any longer.
What are your expectations with regard to this finale event of the APT? In terms of turnouts and if there is anything new on offer in the new venue?
This is APT's bigger buy-in event which has never been held in India. The previous two events have been mini series. The main event is 1.5 lakhs buy in. However on saying that, the POY for APT will be decided at this event and there are presently two Indian players with very good chances of winning the POY and several others who could also win with a little luck. Hopefully this will create interest in India for the same. In terms of space and facilities the new venue at Casino Carnival is equal if not better than Casino Royale.
Your thoughts on the Carnival Poker room becoming the new venue for the APT?
The management of Carnival Poker Room have made it possible to have international events in India and managed to continue a relationship with APT to hold their events here.
And speaking of the upcoming event, APT Goa will once again see a week schedule of side events with buy-ins ranging from INR 15,000 - 3,00,000 which culminates with the INR 140,000 Main Event.
The complete event schedule can be seen on Carnival Poker Room's Facebook fanpage. For more information contact +919960070010 or you can also email: pokertournaments976@gmail.com.