PokerNews +EV: Poker770's Golden Handshakes, Free Bankroll and more
PokerNews Staff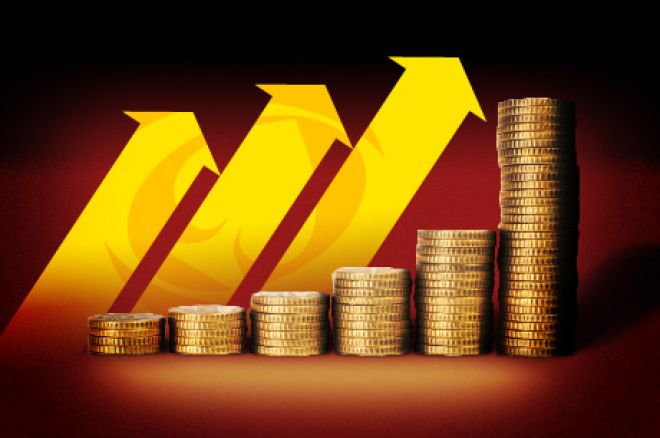 PokerNews.com is your destination for serious added value when looking to sign up to a new poker room, and right now, Poker770 is the place to be when it comes to great offers.
Cash Game Lover?
Whether you're a new customer or you've been playing on Poker770 for years, this offer is for everyone. Over a two week period, which began last week, Poker770 will be giving out just over 670 Golden Handshakes! What are golden handshakes you may ask? Poker770 has been giving away $50 to the players of every 25,000th hand played on the cash tables. That's $50 offered almost every 30 minutes, across two weeks! All players taking part in the "golden" hand will share $25 between them, and the winner of the hand will receive an extra $25 on top. We're already halfway through the two weeks of golden handshakes, which ends Sunday 11th November.
Click here for more information.
We Will Start Your New Poker770 Bankroll!
Depositing money into an online poker account for the first time can be daunting. Perhaps you don't want to risk your hard-earned cash while testing the waters of your new hobby, or new online room. To help, we here at PokerNews are so confident that you'll enjoy playing on our partner sites, that we're willing to kick-start your bankroll by covering the cost of your first $50 of play on Poker770. Yes, $50 cash, for free!
To claim your free $50, just head over to poker770.pokernews.com and follow the simple five-step process of downloading the software, and using the PokerNews promo code 'news50in' when registering for your real account. Submit your details to us in step four and five and then you're set! Lynn Gilmartin shows you exactly how to do it in this step-by-step tutorial.
Click here for more information.
Prefer a Welcome Bonus?
How does a 200% bonus for first deposits up to $2,000 sound? Poker770 is offering one of the largest signup bonuses in the industry, but only if you do not want to take advantage of the above free $50 bankroll on offer. Not only can players pick up the $2,000 bonus, but following their first deposit they will also be awarded three exclusive entries to the Daily $30 freeroll and two exclusive entries to the Weekly Final $500 freeroll! Just enter the bonus code "PKRNEWSEN."
The first $2 of the bonus will be released after players earn 75 Points770, with the next four $2 bonuses being credited each time 100 Points770 have been earned. The rest of the bonus is then released at a rate of $2 per 150 Points770 collected. Players can earn up to 30 points per hand at cash tables and 22 per $1 in tournament fees.
Click here for more information.
Follow us on Twitter, and like us on Facebook for up-to-date news, videos and offers.