Seat Open: Bharat Agarwalla on the Upcoming IPS Finale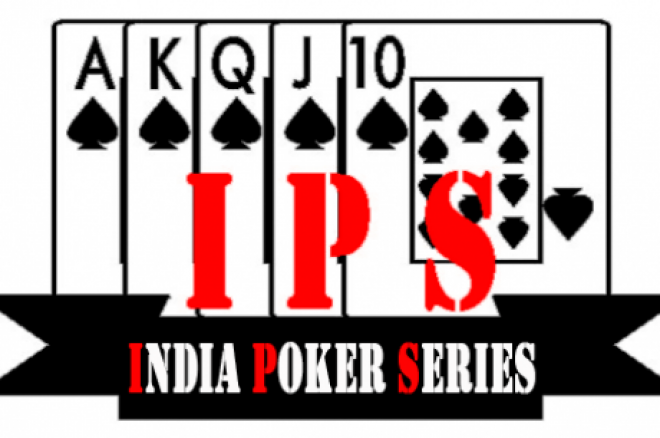 In this edition of our interview series, Seat Open, we talk with India Poker Series's Bharat Agarwalla who discusses the upcoming IPS grand finale in Nov and his reasons for shifting his brand from Casino Royale to Casino Carnival.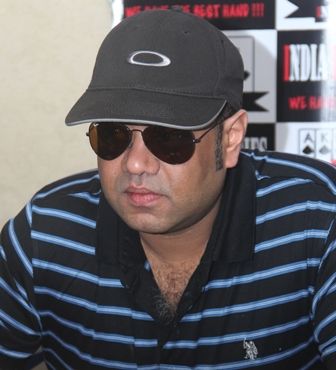 Thank you for taking the time to talk to us. Tell us about the grand finale for the IPS in November.
Its a pleasure to be speaking to you Nikhil. IPS 18 which is the final event for 2012 or the Grand Finale for the year, is the event which we and others have been looking forward to. This being the final event for the year, we have tried to give it the best from our side. It starts on 21st Nov and the last event would be on 25th Nov 2012.
A little bit of detail about the Champ of Champs event.
The Champ of Champs event is basically the Main Event for 2012 and like the POY, it would also crown the Champ of the year. The buy in is a bit higher at INR 30,000 unlike INR 20,000 for the main events during the year. The structure is deeper with the starting stack at 20,000 unlike 15,000 which it would otherwise be for a normal 30K event. Also the late entries would be taken for upto 4 levels unlike 3 levels. The Final Table of the event would be on the next day i.e. Sunday and not the same day (Saturday). The FT would have 30 BB to make it a deeper FT and have more scope to play poker for the players rather than just be a bingo affair if fewer BB were in hand. I'm hoping that the structure is well appreciated by the players and participants.
You must be pretty happy with your own form given that you are currently in the top 3 on the IPS POY. What do you feel are your chances of topping the leaderboard?
I am placed at the 2nd position on the leader board and I am quite happy with my performance in terms of the points accumulated. But I am not fully satisfied at the same time because on some occasions I just bubbled and didn't make it to the money. I hope to improve my game further and have more money finishes in the future. Chances of topping the leaderboard seem bleak as because Vineet Bailur currently has a lead of almost 700 points over me. Making up 700 points over 5 events seems a uphill task but still I won't give up and would give it my best shot.
Who are your picks to win the COC event?
The players around in the country are all very good. Very difficult to say one or 2 or 3 names. Without naming myself as one of the contenders, I will say ones like Aditya 'Intervention' Agarwal, Phil Sanders, Vineet Bailur, Ashutosh Naik, Rakesh Sharma, Anil Gulati, Uday Patil, Michael D'Souza, Husain Lakda, Sangeeth 'Samoh' Mohan, Kunal, Sameer, and the list can go on and on.
Recently you have announced that this November event will be held in Carnival poker room. Reason/s for the shift given your long association with Casino Royale?
We had some differences with the Royale management for the past one year, it increased in the middle of this year and reached its peak 2-3 months back. We were hoping Royale would attend to the issues but they somehow took us for granted. This is why we pulled out our November event from Royale few days back. We agree we had a strong and the longest association with Royale and it was for this reason that we were tolerant till now but we had no option but to pull out for now. I prefer to not go into further details because we have our point of view and Royale will obviously have its own defensive arguments to offer. We have always followed the right path and have our integrity in place and are most transparent so we carry no guilt about anything. We do feel the pain when we pull out of Royale for IPS 18. Here's hoping that wisdom prevails over the long run.
What can the players expect at the Nov event? Any special promotions or surprises you would like to inform our readers about?
Players can expect a new venue which is the latest card room in Goa - the Carnival Poker Room. Besides that they can expect excellent structures on all days. Further to that they can expect a variety of events starting from a small buy in re-entry event, then our ever popular Double Chance event, plus a re-introduction of the re-buy event which adds to the thrill factor and then the mature deep stack main event (CoC) event spread over 2 days where the final table would be played the next day Sunday which will witness not just the final table but also the years first Omaha event and also the Ladies event. Could not add more variety to the 5 day poker bonanza. Hoping to get support from all quarters and cities and other organisers to field their players. It would be a very competitive tournament and one can be sure of that.
What are your plans for the IPS moving forward?
IPS is here to serve the people. We don't focus on field sizes because that only brings the same players again and again back to the felt, but we focus on spreading awareness about the game and always bring in 4-5 or more new faces to the arena. We keep trying to make deeper inroads so that more towns are able to know about poker in India and also participate in these tournaments. We will continue with the same objective.
The upcoming Chapter 18 will be held at the poker room of Casino Carnival and the schedule is as follows:-
| | Date | Time | Tournament | Buy-in (INR) | |
| --- | --- | --- | --- | --- | --- |
| | 21 Nov | 9:00pm | Wednesday Warmup 5k Re-entry | 5,000 | |
| | 22 Nov | 9:00pm | Thursday Thunder 10K Double Chance Freezeout | 10,000 | |
| | 23 Nov | 9:00pm | Friday Fusion 5k Rebuy | 5,000 | |
| | 24 Nov | 9:00pm | Champ of Champs (Main Event with Re-entry) | 30,000 | |
| | 25 Nov | 9:00pm | Champ of Champs (Final Table) | — | |
| | 25 Nov | 9:00pm | Ladies of Poker 5k Freezeout | 5,000 | |
| | 25 Nov | 9:00pm | Super Sunday 10k PLO | 10,000 | |
For further details, visit www.indiapokerseries.com. To get in touch with Bharat Agarwala, call +91 9836990000 or email at info@indiapokerseries.com.
Get all the latest PokerNews India updates on your social media outlets. Follow us on Twitter and like us on Facebook today!