Report: PokerStars Interested in Purchasing Atlantic City Casino to Re-Enter U.S.
PokerNews Staff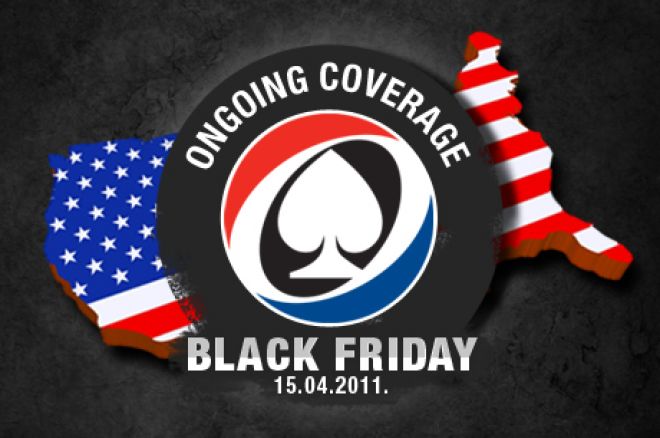 It's been less than two years since PokerStars was forced to exit to U.S. market by the Department of Justice. But the world's leading online poker site is already planning its return to the States.
On Thursday, the Wall Street Journal first reported that PokerStars is planning to purchase a struggling casino in Atlantic City, New Jersey, ahead of the state's legalization of online gambling. A New Jersey Assembly recently approved an amended bill that would allow for licensed casinos located in Atlantic City to offer authorized games — including poker — to residents of the state. The amended version modified a "bad actor" provision that would have prohibited companies like PokerStars which served customers in the U.S. after the Unlawful Internet Gambling Enforcement Act (UIGEA) was passed in 2006.
The New Jersey bill could pass by the end of the year; State Sen. Ray Lesniak predicts a bill vote by the Full Assembly on Dec. 17, followed by a state Senate vote on Dec. 20.
The Atlantic Club casino, formerly called the Atlantic City Hilton and the Golden Nugget, would be the early focus of PokerStars' strategy to reenter the online poker market in the States. PokerStars is reportedly interested in buying the casino from investment firm Colony Capital for $50 million.
PokerStars exited the U.S. market on April 15, 2011, but the company settled with the Department of Justice in August while admitting no wrongdoing. PokerStars forfeited $731 million to the U.S. and acquired the assets of former defunct rival Full Tilt Poker. As part of the deal, PokerStars repaid all of FTP's non-U.S. customers and relaunched the online poker room in much of the world.
The deal with the DOJ allows for PokerStars to apply for a gaming license once the applicable laws are passed. If approved for a license, PokerStars could rebrand the Atlantic Club poker room and use the casino as a platform to rebuild its customer base in the U.S.
We will have more on this story as it develops. Get all the latest PokerNews updates on your social media outlets. Follow us on Twitter and like us on Facebook now!