Betfair Poker's Matt Mowlam Discusses Migration to iPoker Network
PokerNews Staff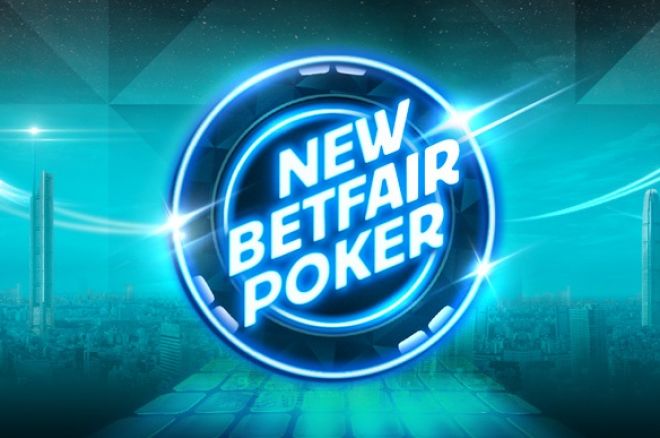 It was hinted back in September that Betfair Poker would eventually migrate to Playtech's iPoker Network. Betfair already had a working relationship with Playtech at that time. How and when was the decision made to move your poker offering over to iPoker?
Our relationship with Playtech already extends to our Casino and other gaming products so we're no strangers to each other. We've long been aware of the quality of their network and I think they appreciate the value that adding Betfair to their Poker portfolio brings. We're always looking to ensure that we're offering our customers the best possible poker experience and we therefore constantly monitor the performance and popularity of the major network providers. We'll continue doing that in the future and wouldn't be doing our jobs properly if we didn't.
The iPoker Network divided into a two-tier system last year. Which tier will "New Betfair Poker" be joining?
We can confirm that New Betfair Poker will be joining the top tier network at iPoker, which is known as the more recreational network of the two tiers.
The top level already includes sites like Bet365, Paddy Power, Poker770, Titan Poker, William Hill, Winner Poker, and Everest Poker. What can Betfair add to that impressive list of poker rooms?
With Betfair's large recreational player base, it is both a logical and beneficial move for us to join a network with a comparable player base. We aim to work in conjunction with Playtech to ensure that through a combination of player segregation and product development we are able to nurture our recreational players so that they are able to enjoy the best playing experience possible. We're also going to be offering some unique promotions and we're always confident that our customer service and community feel can make us stand out.
What can you tell us about some of the new features of the site?
We have a lot of exciting features which we can announce now but we'll unveil the rest of the promotions we have planned in the coming weeks so keep your eyes peeled on the Betfair Poker page.
From the day that New Betfair Poker goes live, we will be offering a $2,000 Bankroll Kickstarter Bonus to existing Betfair poker players and it does not stop there. Players will also be given the opportunity to take part in an action-packed series of free to enter MTT's featuring $30,000 in added money prize pools.
From February 1st, New Betfair Poker customers will be able to take advantage of a series of captivating promotions. Customers can take part in the Natural Born Grinders Points Race for $10,000 and a bi-monthly Speed Poker Race worth $10,000 in prize money which has been made available to complement the introduction of the hugely popular Speed Poker game. Brand new customers to New Betfair Poker can take advantage of a huge 200% sign up bonus with up to $2,000 claim. From there, new players will have access to four Weekly Welcome Freerolls, and an invitation to our Area 51 new player tournament, where there will be 51 iPhone 5's to be won, plus tokens to participate in the $30,000 Big Money MTT Giveaway.
Our new loyalty scheme, the VIP Club, is all set to be one of the most rewarding around and we will be adding many more promotions in the upcoming weeks and months so my message is watch this space.
iPoker is the fourth largest online poker platform in the world. How exciting is it to move to a network with such a large liquidity pool?
It's very exciting because liquidity and the variety of options it brings customers is absolutely key to any poker offering. It's hugely important, but so too are the promotions we offer customers, the customer service we offer them and the unique experiential initiatives like Betfair Poker Live that we can also bring to the table. If we get all these things right, we know we'll have a winning product.
What is the most important thing you can do to ensure that the transition from Ongame goes smoothly?
The most important point to emphasize at this stage is that we will not be closing our Ongame poker room, so customers need not worry about being unceremoniously forced onto iPoker. We will continue to offer Classic Betfair Poker on the Ongame platform enabling our customers to have the luxury to choose which poker room they would prefer to play on.
What has the work environment at Betfair headquarters been like leading up to the move to iPoker?
As with any major product launch it has been a busy and exciting time for the people working on Betfair Poker. Everyone who has been involved in the project is proud of the product we will offer and the promotions we have in store. Fundamentally, they believe in what we're doing and that our efforts will lead to something better for our customers. That passion and purpose is crucial when the workload is heavy and the pressure is high. We've all enjoyed working on it, but we'll be glad when it's Live!
You've been with Betfair Poker for several years now. How has the poker room grown since you signed on with the company? What do you know now that you wish you had known when you started your first day with Betfair Poker?
Betfair Poker has changed a lot since I've joined, and I'm proud of how we've constantly looked to progress the product for the sake of our customers. I'm as excited about the industry today as I was the day I joined. This is because I believe that the online poker market has tremendous growth opportunities ahead of it. There are challenges too; we need to do more to make online poker more appealing to the mass market again. This is something I'm focused on doing at Betfair and the launch of our iPoker product will help us to do this.
Aside from the migration to iPoker and the relationship with Aussie Millions, are there any more big plans at Betfair Poker coming this year?
We are kicking off the new year with our Betfair Poker Live event in London which will be held from the 25th to the 27th of January. Besides our involvement in this year's Aussie Millions Poker Championship, our overall priority is to deliver a consistent portfolio of generous and enticing promotions for our players. We want to make sure we deliver on the fundamentals of online poker so that we can build upon a successful new product launch and retain players' loyalty.
Last question, but I have to ask: The Betfair Poker Twitter account provides one of the more unique and non-traditional voices in the industry. Who runs that account, and can you explain the concept behind it?
I couldn't possibly reveal the names behind @BetfairPoker. It's the industry's best kept secret, and if I told you, I'd probably have to kill you.
To stay on top of the poker world, follow us on Twitter and like us on Facebook.