APPT Cebu set to take place from April 29
PokerNews Staff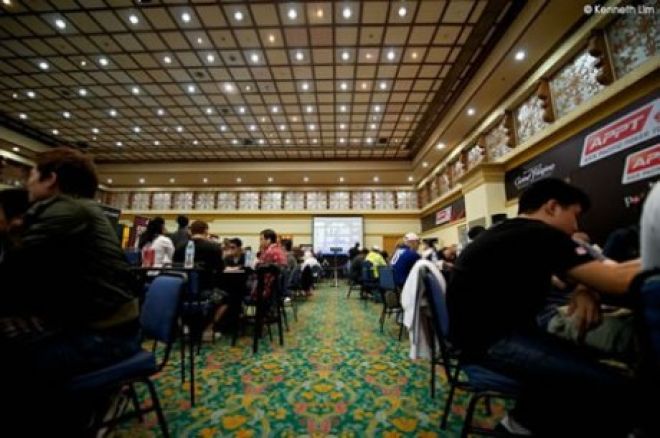 Today, the PokerStars.net Asia Pacific Poker Tour (APPT) has announced the dates for the Cebu event for Season 7.
The tournament series will run from April 29 to May 5, with the PHP 100,000 (US $2,450) Main Event starting on the 1st of May. There will be two day one flights for this 4-day event.
Once again package winners will be staying at the luxurious Shangri-La Mactan Resort.
Cebu is one of the Philippines most spectacular islands and is only a short flight from Korea, Singapore and Hong Kong.
The poker will be played at the Waterfront Airport Casino, a short drive from the resort.
The Main Event along with all the side events are Official Asia Player of the Year events where the 2013 winner will receive a 1-year sponsorship with PokerStars LIVE Macau.
One of the highlights of the week is the player party which takes place on the beach at the Shangri-La Mactan Resort. The beautiful setting along with a huge array of local delicacies, live music and all the natural charm of the Filipinos makes this a wonderful night to remember. Something players always comment on and rate extremely highly.
APPT President Danny McDonagh said of the announcement, "I am absolutely delighted to be returning to Cebu. I consider this stop one of the jewels of the APPT series. The poker schedule is excellent and the resort means that away from the felt players can enjoy what I consider to be one of the most luxurious accommodations I have ever stayed at. This is definitely an event where players should consider bringing their family and loved ones with them to delight in hospitality of one of the most beautiful parts of the Philippines."
For further information on the APPT Cebu please visit www.appt.com.
Image Courtesy: PokerStars Blog