Global Poker Index "Suspends" Pasqualini and Rossi Following Suspicious Video Evidence
PokerNews Staff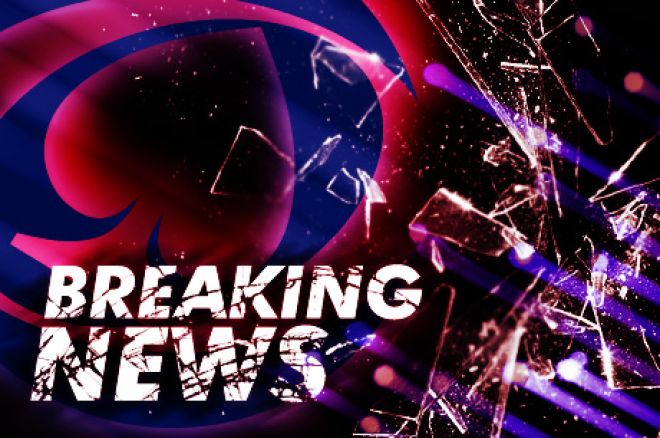 The Global Poker Index has announced the suspensions of Jean-Paul Pasqualini and Cederic Rossi after video evidence revealed suspicious activity. The suspensions will result in both men being removed from the GPI rankings and having their player profile pages branded "suspended."
"We debated it internally for the last ten days, ever since we learned of it, like everyone else. It was, and remains, a very complicated decision to make," GPI CEO Alexandre Dreyfus said when announcing the suspensions. "By taking this action, we are not claiming that we know they cheated — this is up to the casinos and the overseeing regulatory bodies to decide. What we are convinced of is that there wasn't fairness at the table. Unfair behavior will not be promoted via the Global Poker Index. It goes against everything I'm trying to do to promote poker, players and events."
The suspicious activity occurred during the 2009 Partouche Poker Tour Main Event, and a video compilation, put together by Nordine Bouya, shows what appears to be collusion between Pasqualini and Rossi, who are both French, but hail from Corsica, by using hand signals. That video can be seen below. Pasqualini and Rossi went on to finish in first and second place, respectively, in the tournament.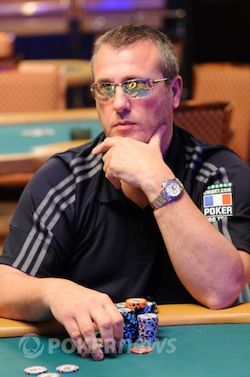 "Recently, some information was made public about a very suspicious incident of cheating, which in poker is equivalent to fraud," Dreyfus explained. "We spent a lot of time analyzing the facts, checking the accuracy of the video and its sources. We also solicited the point of view of the GPI's top 50 players. The feedback from the industry and the players has been very clear - they were in support of suspending Jean-Paul Pasqualini and Cedric Rossi from inclusion in the Global Poker Index."
While the GPI has suspended players in the past, such as disgraced Partouche cheater Ali Tekintamgac, this is the first time suspensions have been doled out since Dreyfus acquired the company eight months ago.
"I realize that it can be a slippery slope, but that is why we have acted very cautiously and in accordance with a set of standards that we are holding ourselves to," Dreyfus said. "The first is that, in order to suspend anyone, there must be evidence to support that decision. It cannot be based on rumors — those are easy to come by, evidence isn't."
He went on to add: "What we are advocating is fairness at the table, not necessarily off-table 'ethics.' I remember the Ethics Committee, or something like that, from the now defunct Epic Poker League. I don't want to go there. I cannot impose my own ethics upon others. I won't judge a person's lifestyle. The Global Poker Index is meant to rank poker players on their performance. If the performance is distorted or compromised, then we act. At this stage, we can't do much else. I was pleased that this decision was supported by so many of the people I spoke to, because it means that none of us want to see this behavior on table."
In addition, Dreyfus explained his desire to establish a Player Trust Rating that casinos could utilize, something that will be discussed this summer when the GPI holds a large meeting during this year's World Series of Poker for players and poker event organizers to discuss players' interests.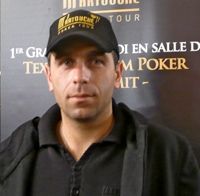 "I understand that casinos are generally well-equipped to look out for their own interests, but I think it is time for the poker community to also utilize the tools they have at their disposal to protect fairness and their own interests," Dreyfus said. "Poker has historically suffered from a bad image because of a widespread cheating culture. We've come a long way in recent years to get away from that, but unfortunately it still happens, and probably always will. That's why it is time to fight it. It will take time to develop the measures we have in mind, but we can do it, especially with support from the players. They are the ones who pay and play, and they have to be more involved in these issues."
PokerNews spoke briefly with Dreyfus, who was kind enough to answer some questions:
PokerNews: In the article, you mentioned that you "realize that it can be a slippery slope, but that is why we have acted very cautiously and in accordance with a set of standards that we are holding ourselves to." With the possible opening of Pandora's Box on this issue, are the offenses you deem punishable by suspension limited strictly to poker-related offenses? For example, what if a player robs a bank or commits murder and is convicted, are those grounds for suspension from the GPI?
Dreyfus: Indeed, the GPI is a poker ranking authority. We are not an ethics committee or a body able to judge anything about morality. Whatever is done outside the table or not related to game doesn't affect the GPI.
You go on to discuss the money poker players spent in tournaments and across the globe in the past. Poker players also spend money in online poker. Given the affects of such an event like Black Friday, what is the GPI's stance on figures such as Howard Lederer, Chris Ferguson, Russ Hamilton or even Erick Lindgren? If these players begin to play tournaments once again and have success, will they be ranked?
Yes, they will. They haven't cheated on a poker table and don't distort the live poker game. But first, they would need to have good results, so let's wait.
What do players have to do in order to get past the suspension and back into the good light of the GPI in order to be ranked once again?
This is a topic that will be raised during a GPI meeting at the WSOP this summer.
With the GPI being the most extensive and critical ranking system we currently have in poker, as the man in charge do you feel an obligation to the entire poker community to get such strong stances in instances like this?
Yes, I do believe that it is a need for the players and the industry. Ten years ago, players were spending $62MM in buy-ins, now it is $906MM. We need industry standards and policy. It was not necessary before, but I believe it is now — and yes, the GPI and all the projects we are going to run in the next few months are aiming to achieve that, becoming a 'poker body.'
Is there anything else you would like to add?
It will always be difficult to have a federation or something similar, so I believe that the GPI can work with poker players to support and lead actions to promote a better poker environment. It is very important to try to build a network of casinos in Las Vegas, the U.S. and Europe that will use the GPI Player Trust Rating to avoid having 'unwelcomed' players in tournaments. The best way to limit cheating is to make people aware. That's what GPI will do, in partnership with casinos and players.
Here's a look at the aforementioned video compilation:

Get all the latest PokerNews updates on your social media outlets. Follow us on Twitter and find us both Facebook and Google+!