Interstate Online Poker Bill Moves Forward in Nevada
PokerNews Staff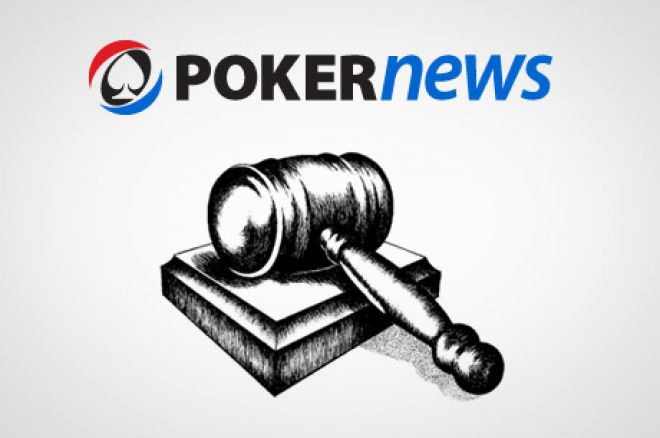 On Thursday, the Nevada Legislature met to discuss an online poker bill that would allow Gov. Brian Sandoval to expand the state's customer base by entering into interstate compacts.
The Assembly Judiciary Committee voted unanimously to amend and pass the bill that would allow Nevada to move forward with Internet poker as the state attempts to beat Delaware and New Jersey to the finish line. The bill will now move to a vote by the full Assembly, followed by a full Senate vote, before making its way to Sandoval's desk for final signature.
"We're going to beat New Jersey," said Assembly Majority Leader William Horne, according to the Las Vegas Sun.
With finances generated by casinos serving as one of Nevada's leading sources of revenue, interstate agreements with regulated U.S. states would provide more tax revenue and boost local business. Licensed operators are preparing to launch in Nevada's intrastate market, but liquidity is a cause for concern for the Silver State because it ranks 35th in the country in population.
The legislature also discussed the licensing fee hike that was introduced by Horne in Assembly Bill 114 last week. Language in the bill sought to double online gambling license fees from $500,000 to $1,000,000 and the renewal fees from $250,000 to $500,000. However, Horne backed down from the fee increases after compromising with Sandoval this week. The two men sat side by side during Thursday's legislative session.
Last month, after Gov. Chris Christie showed his support of online gambling in New Jersey, Sandoval stressed to Nevada lawmakers that the state's online gambling be passed within 30 days. Sandoval said it was "critical" that Nevada move quickly on the bill now that other states are making progress on the issue.
We'll have more on this story as it develops. Get all the latest PokerNews updates on your social media outlets. Follow us on Twitter and find us both Facebook and Google+!