Los Angeles Lakers Owner Jerry Buss Dies
PokerNews Staff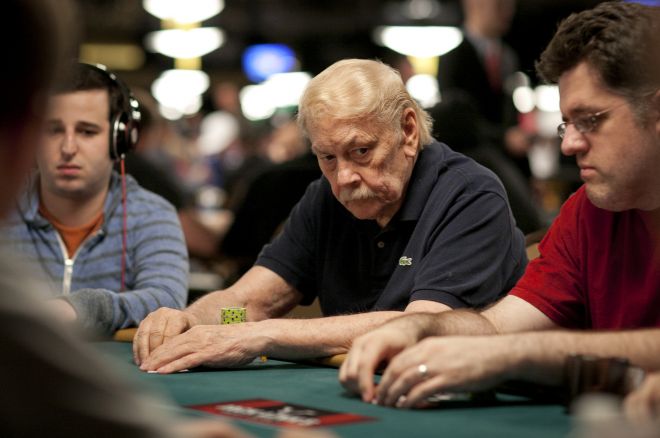 On Monday, the Los Angeles Times reported the passing of Los Angeles Lakers owner Jerry Buss. Buss, who turned 80 in January, was hospitalized on Thursday with an undisclosed form of cancer, according to Mike Bresnahan.
Buss purchased the Lakers in 1979 for an estimated $67.5 million, and the team won 10 NBA Championships during his tenure as owner. Several basketball legends played and coached under Buss, including Kobe Bryant, Shaquille O'Neal, Magic Johnson, Kareem Abdul-Jabbar and Phil Jackson.
Buss was one of the most well-known ambassadors for the game of poker, playing in some of the largest cash games in California, appearing on High Stakes Poker, and competing in dozens of events at the World Series of Poker. Buss flirted with becoming a professional poker player in 2010, telling ESPN, "Whether I can earn a living at it is questionable… I can't think of too many things I can do as easily as that and be competitive at my age."
Buss had four career cashes at the WSOP, and finished third in a $2,500 seven-card stud event in 1991.
In 2011, we had an opportunity to talk with Buss on the PokerNews Podcast (38:25):
Several members of the poker community have tweeted their condolences to Buss and his family. Here is a small sample:
RIP Jerry Buss ! One of my favorite Celeb to ever play poker against. With a great sense of humor ...

— Victor Ramdin (@victorramdin)
RIP Jerry Buss.. was always one of the nicest guys at the poker table and never heard of anyone that didn't love the guy...

— Allen Bari (@allenbari)
Jean-Robert Bellande has been a long-time friend of Dr. Buss, and offered some brief stories on Twitter:
One time he invited me to his box at the forum and not knowing any better I showed up in a Boston sweatshirt

— Jean-Robert Bellande (@BrokeLivingJRB)
At 21, I tried to hustle Jerry in pool... Found out that the last sucker he played lost his condo and his RRoyce

— Jean-Robert Bellande (@BrokeLivingJRB)
Get all the latest PokerNews updates on your social media outlets. Follow us on Twitter and find us both Facebook and Google+.